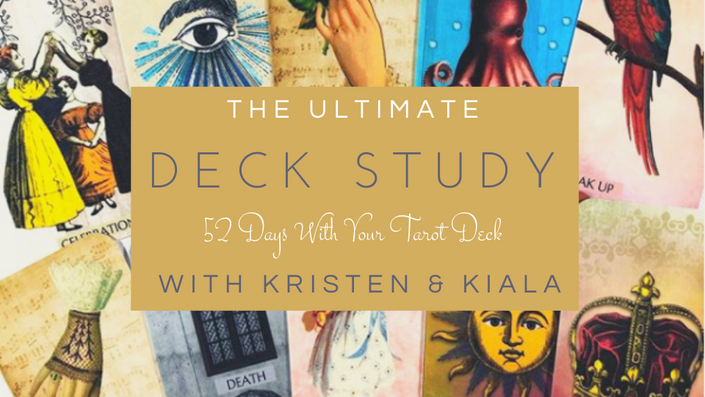 The Ultimate Deck Study
52 Days With Your Tarot Deck
ABOUT THIS COURSE:
What would happen if you sat down with your favorite (or least favorite) tarot deck for 52 days in a row? Or for a few consecutive hours?
Would you deepen your relationship to the cards? the symbols? your connection to the deck?
We think so.
This course is designed with every level of tarot reader in mind. From the beginner to the expert, we think you'll find the Divine Order of this class in line with where you are in your tarot journey.
HOW IT WORKS:
When you register for the class you gain instant access to a welcome video and a PDF with all the prompts. This begins your journey into working with ONE deck. You'll follow the prompt and set that card aside for the remainder of the study. You can complete the study in one sitting if you wish or do one prompt each day for 52 days (or anything in between).
NOTE: The PDF only gives you the prompts.
You will also notice that we have one lesson a day that opens for you. Many of those lessons have additional elements to them that are designed to take you beyond the prompts. Once you register for the class, you will see the first prompt immediately. Each day after that, you'll see one new prompt unlock here in the classroom. You'll follow the prompt for each day, removing the prompted card(s) from the deck as you go, and by the end of the deck study you will have touched and seen every single card in the deck.
Some days you will only get a prompt. On other days, you'll find expansion activities and/or creative departures that go with the prompts to help you deepen your experience/connection.
Again, the PDF will NOT include the expansion activities or the creative departure videos. You'll need to return to the classroom for those. Once you have been in the classroom for 52 days, you will have seen all of the prompts and all of the expansion activities.

There is a discussion group housed on the Mighty Network platform. It's a great place for you to jump in and share how the deck study is going for you, check in with fellow seekers, and ask any questions of Kristen and Kiala.
As an added bonus, you can expect that Kiala and Kristen will gather live (virtually) with the class a few times a year to see how your tarot journey is panning out. These live sessions will be announced and all paid students will be invited.
Your Instructor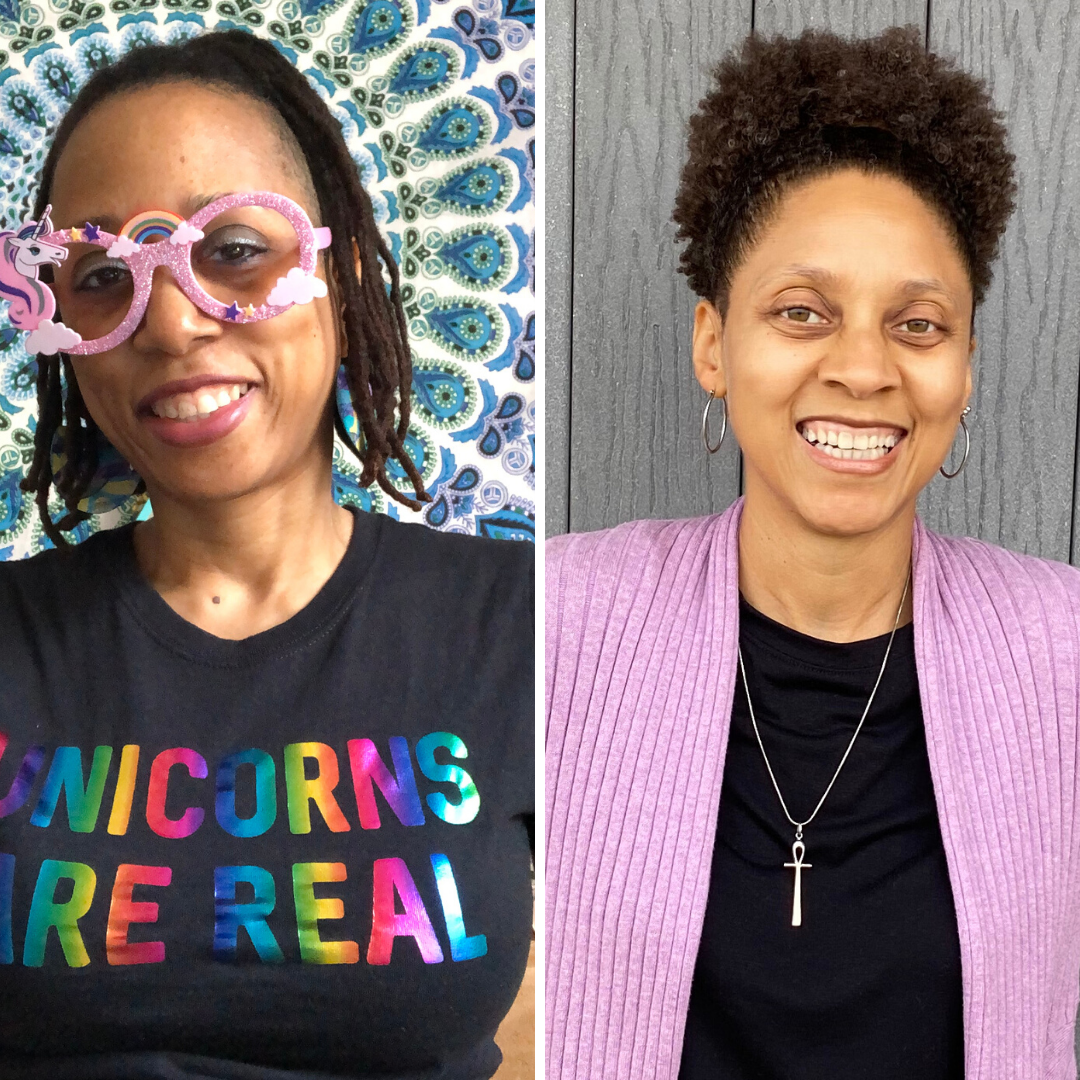 Kristen and Kiala are the duo behind this class and several others in this Academy. Kristen incubates the idea and Kiala provides the journaling extensions and additional creative departures. The two have been collaborating for 5 years and are excited to bring this lovely course to you.
Kristen is a divination junkie, oracle deck creator, and cartomancy instructor. She has been reading tarot for more than a quarter of a century now. She also has a long friendship with dream interpretation, cartomancy, charm casting, and many other tools for divining. Find Kristen HERE.

Kiala is a Life Alchemist -- that means she combines all the things she loves: astrology, tarot, bookbinding, journaling, poetry, teaching, and intuitive art to help women create the lives they most desire. She has been holding sacred circles and guiding women for more than 25 years and has no desire to do anything else! Find Kiala HERE.
Together, Kiala and Kristen bring a wealth of tools to help you deepen your creative & spiritual practices.
Class Content
Welcome from Kiala and Kristen
Available in days
days after you enroll
Day 1: Deck Introduction
Available in days
days after you enroll
Day 2: Hanging In There
Available in days
days after you enroll
Frequently Asked Questions
When does the course start and finish?
The course starts now and ends when you say it ends! It is a completely self-paced online course - you decide when you start and when you finish. Should we decide to revamp or retire the class, you will be notified in ample time. HINT: Make sure you stay opted in for the class emails.
How long do I have access to the course?
Until the class is retired. We will notify you by email if that happens.
What if I am unhappy with the course?
We have done our very best to help you understand what this class is about and how it works. Because it is a digital product and you can access to content as soon as you join, we won't be giving any refunds. So please purchase mindfully. Reach out to me or to Kristen if you have questions... BEFORE you buy.
What supplies do I need?
You need a tarot deck, a journal, a pen, and time to do the prompts. Some supplies for the creative departures may be suggested, but you can always just use what you have.