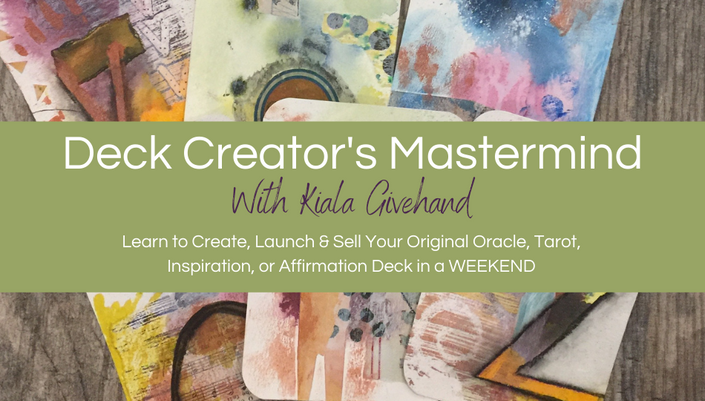 Deck Creator's MasterMind Session 2
Learn to Create, Launch, & Sell Your Original Deck Idea
Prepare yourself for a fun-filled journey through all the ways you can create, publish, market, and sell an oracle, tarot, affirmation, or inspiration deck that you create from your original idea. I invite you to join me for The Deck Creator's MasterMind Group.
This program, in its second session, is the next step after taking Artful Affirmations and Original Oracles and is for those who want to actually earn money selling their decks. We start with a virtual weekend together where we will discuss the following topics:
1. Idea Generation - Deciding on Your Deck's Theme
2. The Power of the Prototype - the deck before the real deck
3. Design and Creation -- this includes testing and prototype revisions, various ways to design and create your deck to make it a tangible item.
4. Distribution Options -- Are you in the business of shipping?
5. Marketing, Launch Plans, and Promoting Your Deck (including crowdfunding and proof of concept)
6. Extensions and Expansions -- Now the deck is done. What's next?
SPECIAL GUEST INSTRUCTOR: Rachael Caringella (TreeTalkerArt.com) - Creator of The Untamed Truth Oracle Deck & Co-Creator of the Spirit de la Lune Deck, will share a tutorial on how to us Photoshop (or other photo manipulating software) to prepare your original artwork for printing as a deck. She even provides TEMPLATES!!!
Here's how the MasterMind will work:

We will meet on Friday December 13th for a 6 hour session (11AM to 5PM Central) where I meet and greet participants and begin working on the deck ideas. You'll have the night to sleep on your idea (or if you're a night owl like me, the rest of the night to brainstorm, plan, and get ready for the day of deck conversations on Saturday).
On Saturday December 14th, we will meet at 9AM - 1PM Central and work for 4 hours in work together sessions, Q&A time, and more information sharing. You'll then have the rest of the day to work alone on your deck prototype. This day we will dive into the process of moving your deck from a personal deck to a full fledged business venture that makes you money. Part planning, part action, we will spend the day getting clear on what we want to do with our decks and how we want them to look. I'll be in the private FB group answering questions and giving assistance into the evening.
On Sunday December 15th, we will meet at 9AM - 1PM Central and work for 4 hours in the morning with a similar layout to Saturday but with different content. The day will be spent on topics around packaging, distribution, and marketing. I'll even walk you through how to make an effective launch plan. We will take a break and reconvene at 5PM for a two hour wrap up session.
Once we end on December 15th, you'll be invited into a Facebook Group where you'll spend the month of December working on your deck idea and getting it market ready. You'll have my support along the way and be invited to Power Hour calls where you can work with like-energy business owners who are taking action on their businesses.
At the end of December we will have a 2 hour wrap up Q&A for final questions and conversations around your deck and hopefully celebrate the launch and completion of some decks.
BONUS CLASS: All participants will get a free seat in Artful Affirmations and Original Oracles

If this sounds like the level of support you want, join today. The seats are limited to 10 so that I can get to know each participant's idea and help them bring it into the world.
Option 1: $222 -- Regular Registration -- this gets you one seat in the class and access to all the materials, content, calls, and the 3-day event.
Option 2: $333 -- Add a Call With Kiala -- this gets you everything in Option 1 + a one-on-one call with Kiala (valued at $330 without the class).
Option 3: $444 -- Add a Side-by-Side with Kiala -- this gets you everything in Options 1 & 2 + a 2-hour side-by-side VIRTUAL session with Kiala.

Class Content
Welcome Deck Creators Cycle 2
Available in days
days after you enroll
Prepping Your Art or Photos
Available in days
days after you enroll
Your Instructor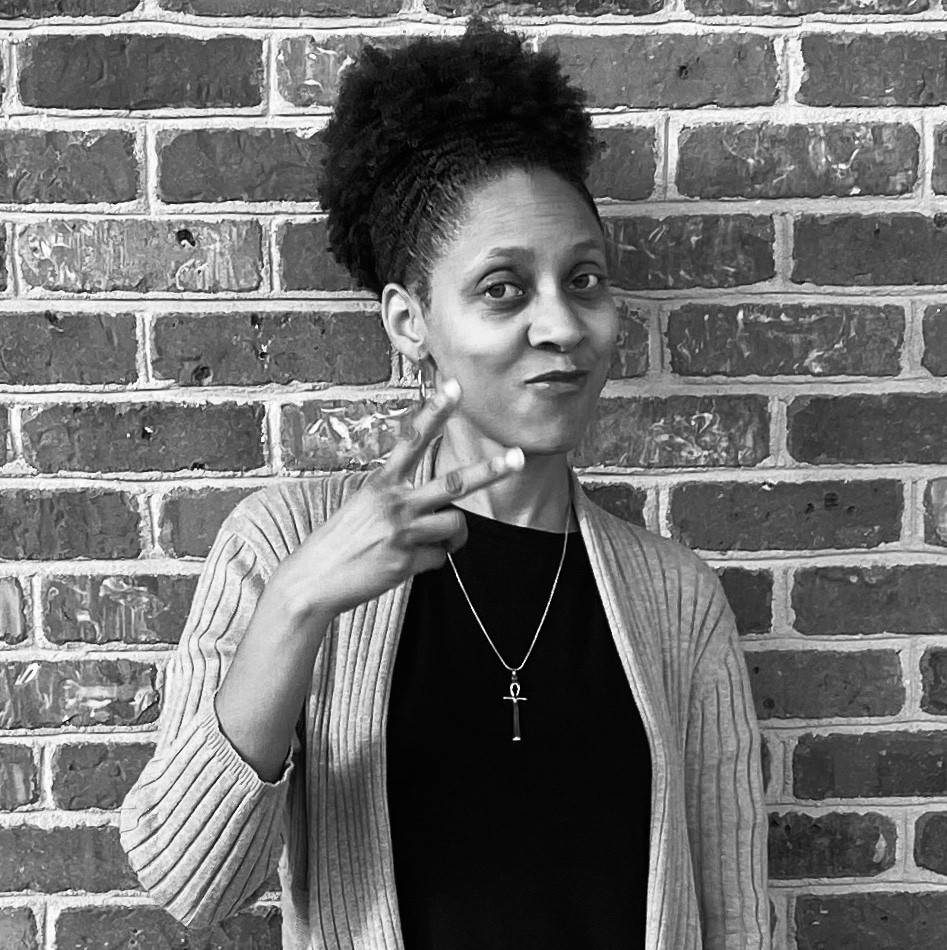 Hello Beautiful Creative You!
I'm happy you're here.
I'm Kiala Givehand, a multi-passionate intuitive & intentional creative. I walk through the world as a LifeAlchemist™ for creative, heart-centered, soul-filled women who want to change the world by shining their light more fully and more brightly. I call myself a LifeAlchemist™ because I help women bring together all the parts of themselves to create a life they love. As an Alchemist, I support women through creative and spiritual awakenings and guide them towards empowerment.
As an artist, I make (and sometimes sell) handmade journals using a mix of mediums. I host workshops, retreats and online classes where I get to teach the things that nourish my soul -- bookbinding, journaling, creative writing, and self-discovery though transformational tools and content.
For almost 20 years, I taught English, Language Arts, and Creative Writing at every educational level, while simultaneously traveling the U.S. delivering workshops and presentations to educators. While I no longer travel to work with teachers, I now enjoy working one-on-one and in small groups with students, teachers, artists, writers, and creative entrepreneurs. I do this work because I love helping women find the thing that fills them with joy and watching them pursue it without regrets or apologies.
I've done a lot of things in my short 45+ years on this planet, but I'm most proud of raising my nephew Treavor, and listening to my inner wisdom by doing the things that make me come alive. Constructing handmade books and art journals is one of those things that allows me to feel A L I V E!!! And I'd love to have you join me on this journey. Reading tarot & oracle cards, pulling astrological charts, and delving into the esoteric and ancient guidance systems is another way I help women have spiritual and creative awakenings. I'm eager to do the same for you.
I cherish every single day and treat life as one amazing adventure. I play with paint and watercolor, fold paper into books, write poetry, short fiction, & creative non-fiction, and guide women through sacred remembering of who they truly are. But always, every single day, I journal and do something that I feel is creative. Oh!! And did I mention that I'm the proud owner of a fabulous collection of fountain pens? (I know. Geek alert!)
Join me and let's create something beautiful, TODAY!!
Courses Included with Purchase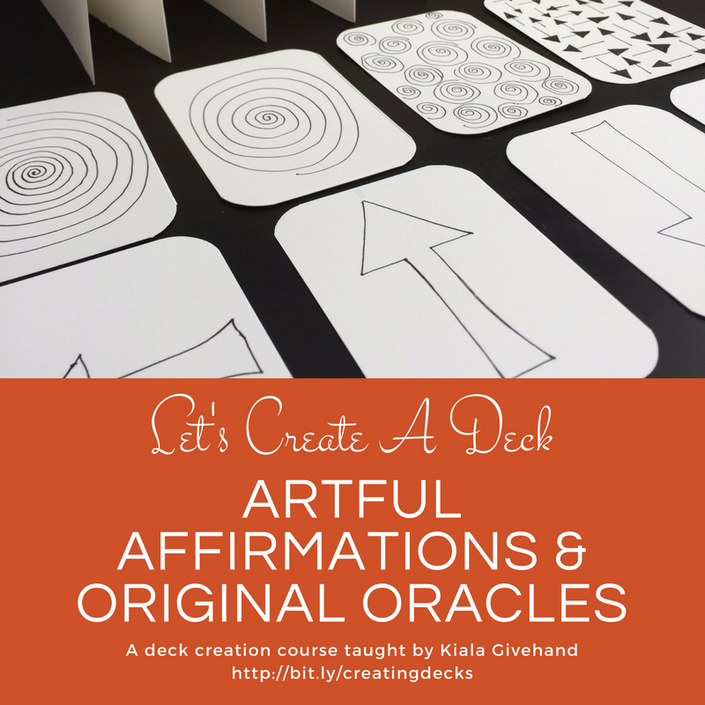 Artful Affirmations & Original Oracles
Creating Affirmation and Oracle Decks Using Mixed Media and Intuitive Art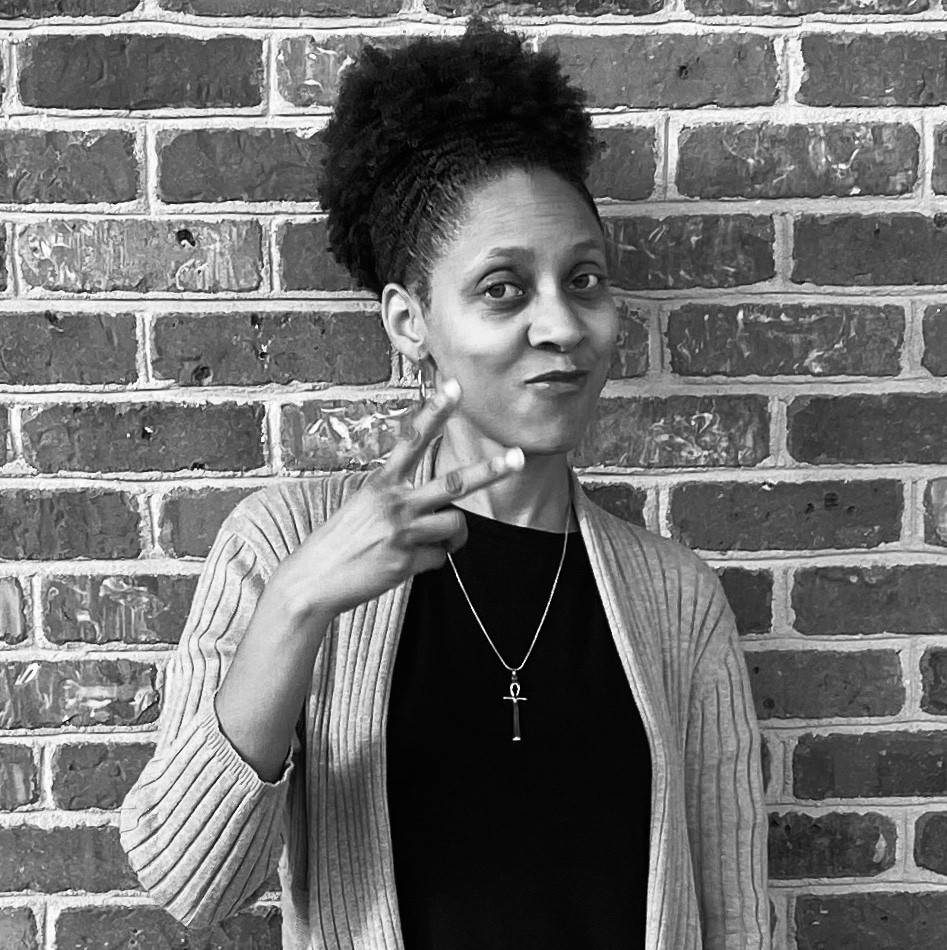 Original Price: $0
Frequently Asked Questions
When does the course start and finish?
The course starts on Dec. 13, 2020! We spend the weekend together and then you work on your own with support and access to me for one month. The content for the class will be available to you for one year.
How long do I have access to the course?
After enrolling, you have one year access to this course - across any and all devices you own.
What if I am unhappy with the course?
Once you get access to the full content of the class, you will not be eligible for a refund. If you are unsatisfied with your purchase, contact me within 24 hours and I will give you a full refund. If you are unhappy after the course starts, email me and let's chat. Life getting in the way is NOT a refundable situation. Please purchase the course mindfully.
What if I don't have an idea for a deck?
If you think you want to make a deck to sell, but you don't have an idea in mind (or you have too many ideas), I encourage you to select the option that gives you a one-on-one call with me. That will allow us to chat and I can talk with you about your ideas and help you narrow in on something that resonates with you.
What if I can't make all of the live sessions?
Each session is recorded and made available shortly after it ends. You can rewatch as many times as you need to in the year that you have access to the content.
I really just want to make a deck for my personal use. Do I need to take this class?
No. The better choice is the Artful Affirmations & Original Oracles course. Check that one out and see if it will fit your needs. To make one deck for yourself, you don't need the weekend mastermind.