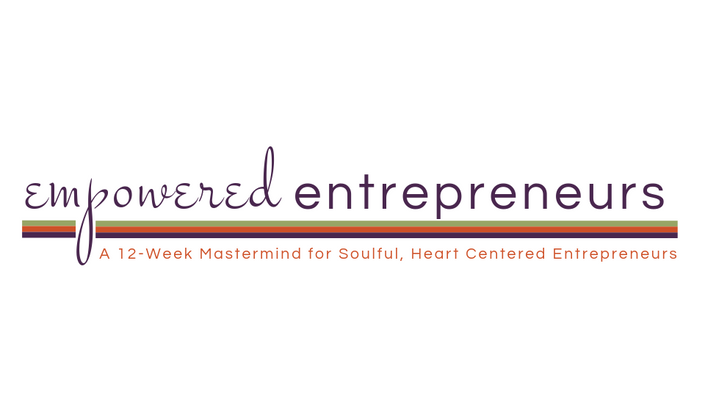 Empowered Entrepreneur
A 12-Week Group Coaching Program for Soul-Centered Entrepreneurs

An Intensive group coaching experience for the SERIOUS, HIGHLY MOTIVATED and SOUL-CENTERED entrepreneur.This isn't for everyone.
I repeat...this is NOT for everyone!!
If you aren't ready to let go of limiting beliefs, sad stories, and that woe-is-me attitude, then this is NOT for you.
If you are hell-bent on doing everything yourself and learning the hard way, this is NOT for you.
If you want to be coddled and given permission to stay stuck in your story, then this is definitely NOT for you.
But if you are ready, and I mean REALLY READY to roll up your sleeves, identify, confront, & overcome your limiting beliefs, and step into your power more fully, then I invite you to join us. In fact, I'm going to make it really hard for you not to join us.
I've been working with creatives who struggle to do the work they feel called/led to do in this lifetime and there are some repeated patterns in how they work, how they show up, and how they make (or don't make) their money. I've built this entire program with those patterns in mind and with the intention of helping you get unstuck.
Class Content
Welcome and Orientation
Available in days
days after you enroll
EE Section One
Available in days
days after you enroll
EE Section Two
Available in days
days after you enroll
Your Instructor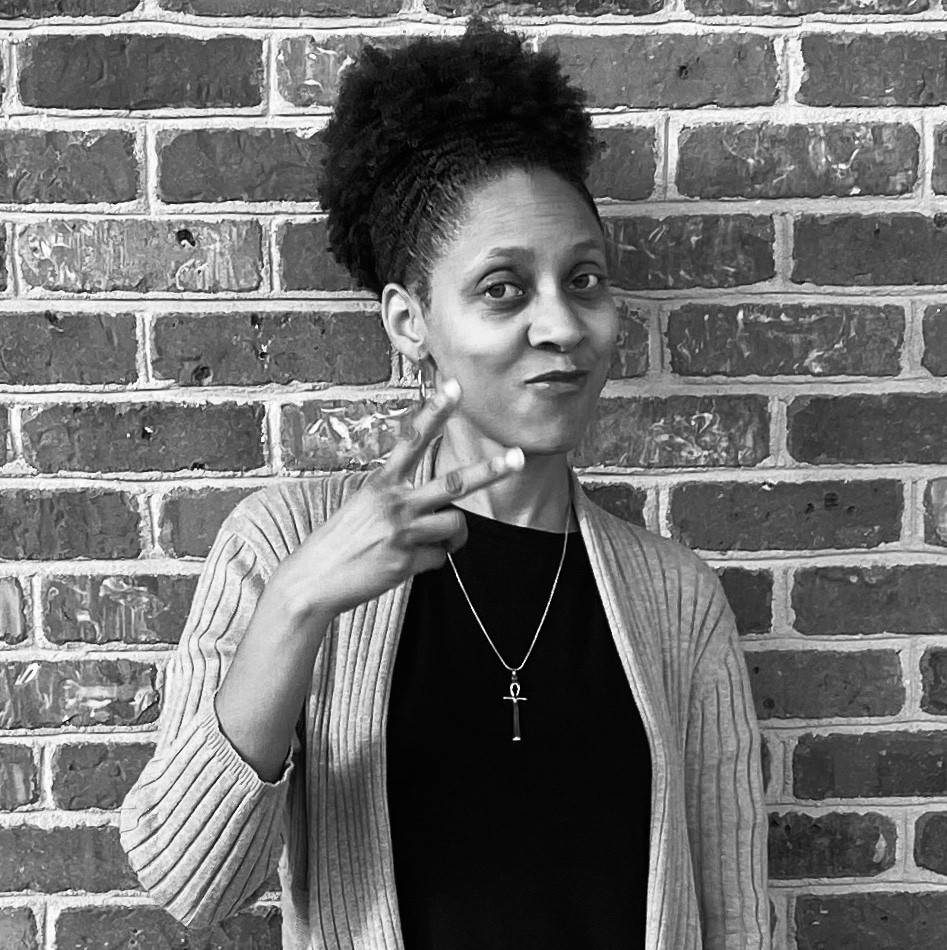 Hello Beautiful Creative You!
I'm happy you're here.
I'm Kiala Givehand, a multi-passionate intuitive & intentional creative. I walk through the world as a LifeAlchemist™ for creative, heart-centered, soul-filled women who want to change the world by shining their light more fully and more brightly. I call myself a LifeAlchemist™ because I help women bring together all the parts of themselves to create a life they love. As an Alchemist, I support women through creative and spiritual awakenings and guide them towards empowerment.
As an artist, I make (and sometimes sell) handmade journals using a mix of mediums. I host workshops, retreats and online classes where I get to teach the things that nourish my soul -- bookbinding, journaling, creative writing, and self-discovery though transformational tools and content.
For almost 20 years, I taught English, Language Arts, and Creative Writing at every educational level, while simultaneously traveling the U.S. delivering workshops and presentations to educators. While I no longer travel to work with teachers, I now enjoy working one-on-one and in small groups with students, teachers, artists, writers, and creative entrepreneurs. I do this work because I love helping women find the thing that fills them with joy and watching them pursue it without regrets or apologies.
I've done a lot of things in my short 45+ years on this planet, but I'm most proud of raising my nephew Treavor, and listening to my inner wisdom by doing the things that make me come alive. Constructing handmade books and art journals is one of those things that allows me to feel A L I V E!!! And I'd love to have you join me on this journey. Reading tarot & oracle cards, pulling astrological charts, and delving into the esoteric and ancient guidance systems is another way I help women have spiritual and creative awakenings. I'm eager to do the same for you.
I cherish every single day and treat life as one amazing adventure. I play with paint and watercolor, fold paper into books, write poetry, short fiction, & creative non-fiction, and guide women through sacred remembering of who they truly are. But always, every single day, I journal and do something that I feel is creative. Oh!! And did I mention that I'm the proud owner of a fabulous collection of fountain pens? (I know. Geek alert!)
Join me and let's create something beautiful, TODAY!!
Frequently Asked Questions
When does the course start and finish?
It depends. If you are taking the in person version of this program in Pensacola, Florida, it starts August 5, 2019 and ends October 27th, 2019. IF you are taking this as a self-study experience, then you can begin as soon as you enroll. Either way, you will have instant access to the content that is ready and you'll be able to return here as long as I keep the course active. The content is reviewed each year and when necessary, is updated or retired. You will be notified via email should the class content be retired.
How long do I have access to the course?
For a really long time. I can't say lifetime because that seems unrealistic, but in the event I need to retire the class or close it down, you will be given as much time as I can provide to revisit the content before that happens.
What if I am unhappy with the course?
I would never want you to be unhappy! If you are unsatisfied please contact me immediately and let's see how we can rectify the situation. Refunds on instant access content is usually NOT given, but I will offer you something of equal value in return.
This course is closed for enrollment.