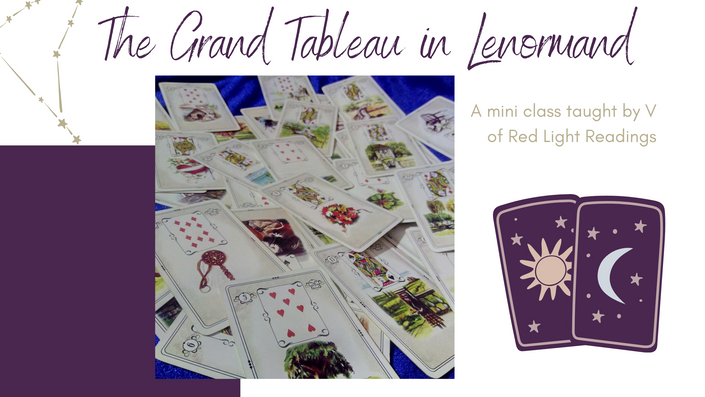 Lenormand: The Grand Tableau
A Mini Course with V of Red Light Readings
Lenormand & The Grand Tableau with V of Red Light Readings
Teacher: V
V. is a 4th generation intuitive reader and empath with a very down-to-earth and practical reading style that is infused with love, light, and humor. What started off as innocent, yet prophetic dreaming and an interest in all things metaphysical, evolved into a complete whirlwind of spiritual transformation. Picking up her first tarot deck at the age of 19, while attending college in New Orleans, set the stage for a life-long fascination with learning and counseling through the art of card reading. V. is an internationally recognized expert in the fortune telling field.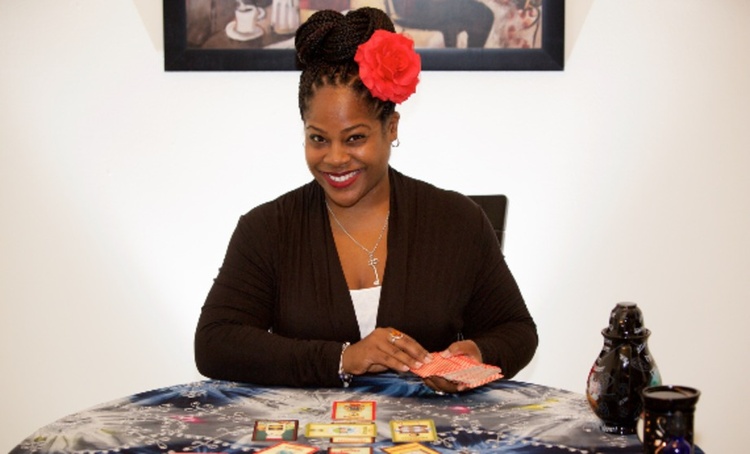 CLASS DESCRIPTION:
This class was originally created for the students in Pull Pen Paint 2021.
We've opened the class to anyone -- whether you are in Pull Pen Paint or not. So, no matter how you found your way here, we are glad to have you.
In keeping with the theme of integration, this class connects students to the skills and tools they are learning in Pull Pen Paint 2021. If you are not in PPP, you are still going to learn about the system of Lenormand as an additional element for working with cards.
Lenormand is an old European cartomancy system with a rich history. These decks have only 36 cards (unlike Tarot, which has 78) and very specific traditional interpretation systems and spreads. V has made Lenormand her specialty over the years, and she will walk you through the cards, explaining the history, meanings, and a few starter spreads. If you've been intrigued by Lenormand, this is your chance to have a pro show you how it's done!
In the first segment of this class, card meanings, 2-card combos, and lines of 3-5 will be introduced, then we will kick it up a notch with a look at a "Slot Machine Reading"! A conversation about how to incorporate angles, knighting, corners, and more will have you yelling, "JACKPOT!" after every reading!
Once we have handled the Basics and "Rocked the Box", we will get "Down Low on the Grand Tableau"! Using techniques learned in segments 1 and 2 of the session we will end by expanding our reach and depth of reading Lenormand!
In the last segment of the class, we will tackle timing, houses, crowning, and the Line of Fate! If you are ready to learn how to digest the full entree of the "Dirty 30-6" by breaking it up into bite-sized pieces, we invite you to "dine with the Divine" and catch a flow with the Grand Tableau!
NO LENORMAND SKILLS NECESSARY. Come as you are and learn as you go.

Class Content
Welcome - Start Here
Available in days
days after you enroll
Your Instructor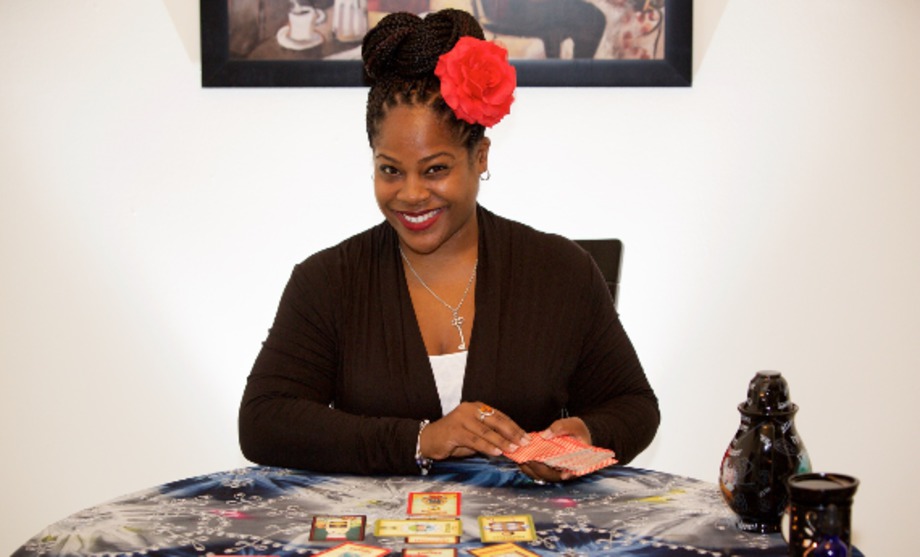 Cosmic Confidence Coach
Straight-shot, no chaser Intuitive
Vibrant Healer
Play Influencer
"Should Life to GOOD LIFE" Alchemist
Frequently Asked Questions
When does the course start and finish?
The live VIRTUAL session for this course is Saturday June 5th from 11AM to 2PM Central. The replay for the class will be available for as long as this online school is around or until V. is ready to retire it.
How long do I have access to the course?
We will make the class available until we either retire the course or we close the school. So we hope a really long time.
What if I am unhappy with the course?
We would never want you to be unhappy! We ask that you purchase mindfully because there are NO refunds for this class. When you purchase you get instant access to the content. Please make sure its the right class for you.