Here is a list of our AMAZING Core Teaching Artists for 2016. The Core Artist will share tutorials each quarter, join us for multiple live creativity sessions, and participate in the private online forum throughout the year.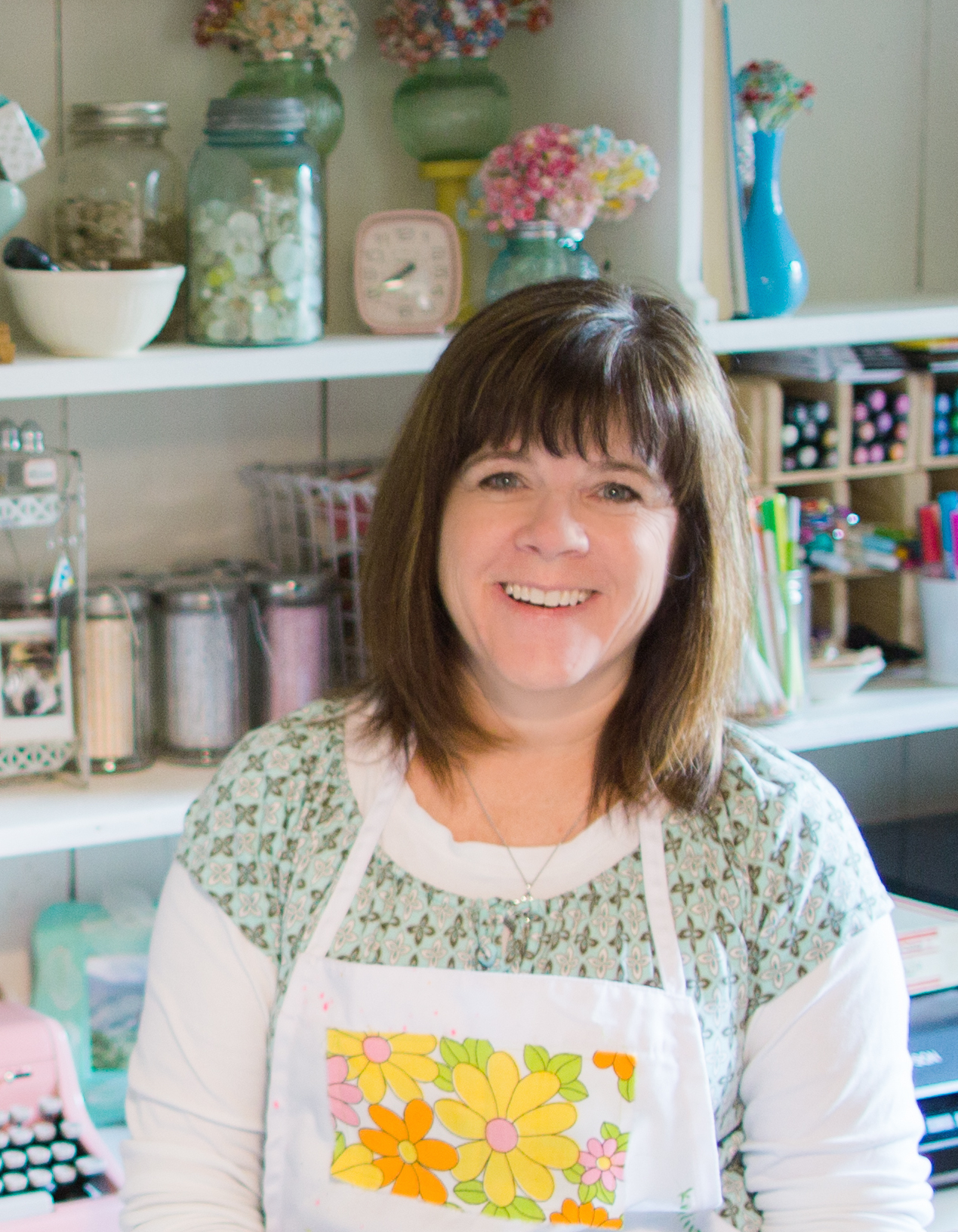 CINDY GILSTRAP
Blog: JunqueArt.com
Cindy is a mixed media artist that loves spreading smiles with her happy quirky art. She loves spending time exploring and playing in her art journals and feels it's so important to make time to play creatively.
Her family is her everything, and life revolves around them. But, she knows that she's a better mom, spouse and friend when she squirrels away even five minutes a day to slop paint into her art journal. She used to feel guilty about spending time making art, and still does at times. But something amazing happens when we let go of the nagging guilt and allow ourselves to play—to create something just for us. When she creates something for herself, Cindy usually makes art that she loves and that fills her heart. It's the judgmental inner critic that causes us to pause and to doubt ourselves. When we kick out that little voice from our creative time, we make art that we're proud of and that we want to share.
Cindy loves sharing her creative heart and she's got lots of tips and tricks to get you started down a really fun, playful path.

*Above art is a sample of the artist's work, and does not represent what will be taught during the class.

---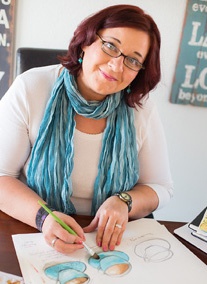 ANDREA GOMOLL
Blog: Cre8tiveCre8tions
Andrea is a full time artist and wedding photographer. In 2008 she turned her passions for art and photography into a business and she's loving every minute of it.
She loves the freedom it gives her to have her own business and she loves the fact, that in both areas – with her photography business as well as her art business – she can create something meaningful and bring her ideas to life, having lots of fun
along the way and creating something she and others will cherish for a lifetime.
Being creative with Paints, Inks, Pens, Markers etc. is essential for Andrea –
it helps her through the rough days and makes good days even better.
That's why she loves Art journaling & Mixed Media Art so much – there are no rules
and you can fully enjoy the process and see where it takes you.
Andrea teaches Online Classes for Drawing, Sketching, Painting, Art Journaling & Mixed Media Art and she just loves to share her passion for Art with others – with YOU!
Connect with Andrea:
Instagram: @Cre8tiveCre8tions


*Above art is a sample of the artist's work, and does not represent what will be taught during the class.

---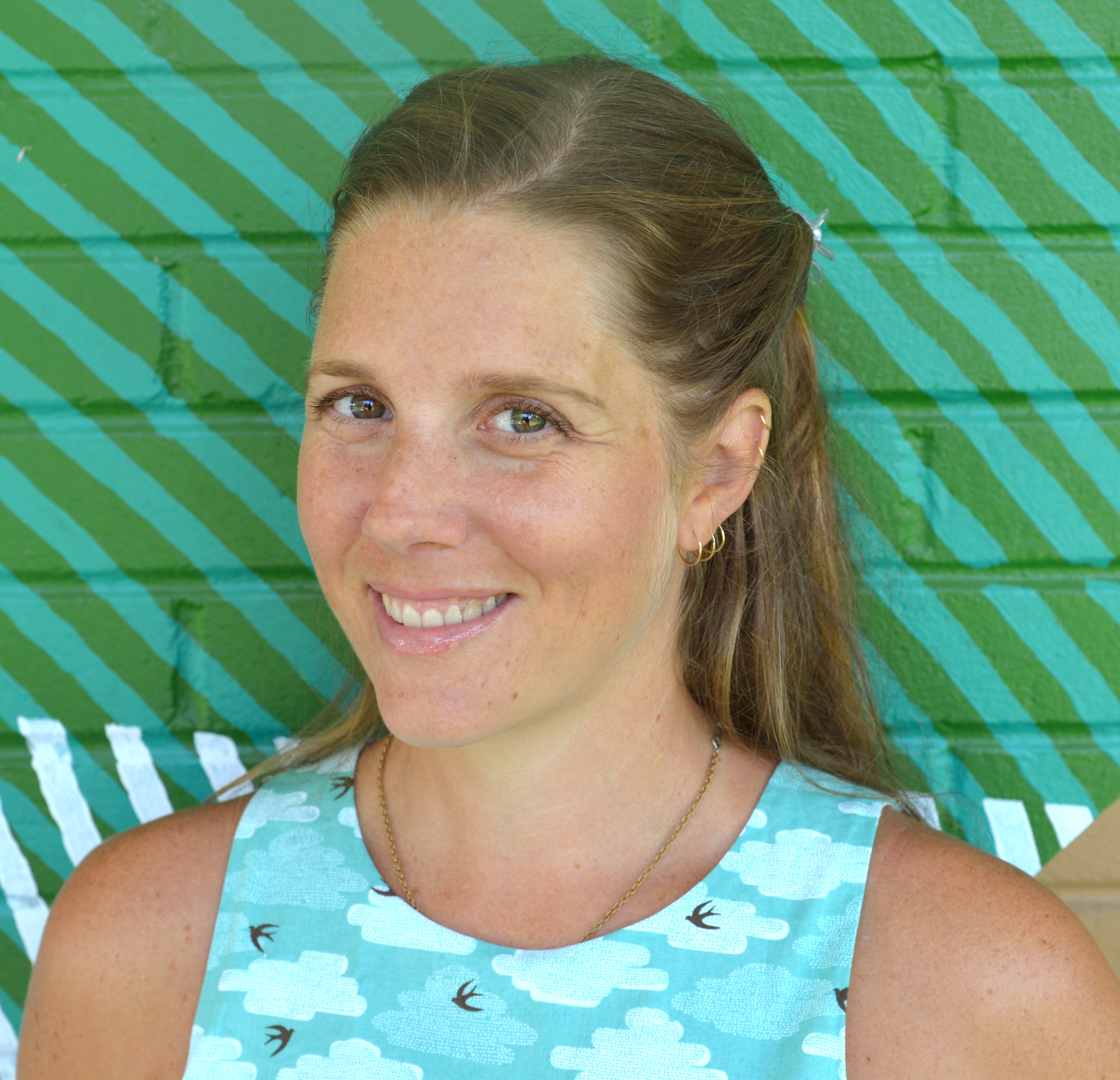 KELLY JOHNSON
Blog: WingsWormsAndWonder.com
Kelly is a Virginia born artist, author, Montessorian, nature journaling guide, and children's garden educator living in Neptune Beach, Florida. A graduate of Goddard College (MA), the Savannah College of Art and Design (BFA), and the Florida Institute of Montessori Studies (AMS 6-9), Kelly shares her love of art, children, and nature through her books, articles, blog, illustrations, workshops, consultations, and eCourses, all housed within her socially and environmentally responsible little company Wings, Worms, and Wonder.
Sprouted from a farming and nature loving family, Kelly takes what her grandparents taught her and now guides humans to creatively connect with the natural world right outside their doors through the arts and gardening. When she isn't playing in the dirt, writing, or watercolor painting, you'll find Kelly and her sidekick, Sean surfing, snowboarding, riding their beach cruisers, baking vegan treats, sewing, painting murals, and exploring the world.
For more creative nature connection fun, visit wingswormsandwonder.com to check out her book Wings, Worms, and Wonder: A Guide for Creatively Integrating Gardening and Outdoor Learning Into Children's Lives, her nature journaling tutorials and eCourses, and follow her resource and activity packed blog.

*Above art is a sample of the artist's work, and does not represent what will be taught during the class.

---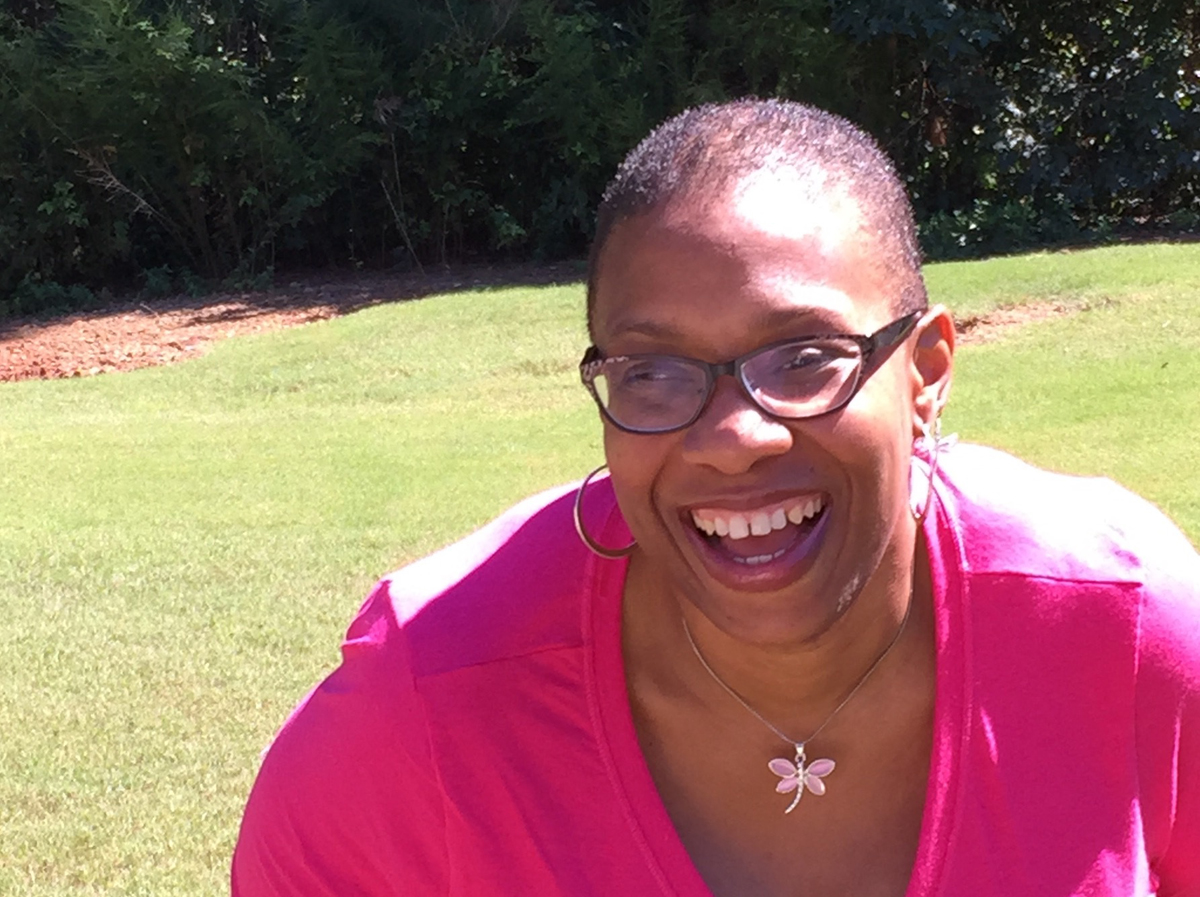 TIARE SMITH (aka ClassyGirl)
Blog: tiaresmith.com

Tiare (pronounced Tee-are) is a mixed media and art journal artist and instructor who helps women embrace their inner artists through lessons infused with happiness, confidence, and creativity. She empowers women to experience and express their art more freely. It is her mission to touch one million hearts in a powerful and significant way. She invites you to join the journey -- #onemillionhearts.
After taking a drawing class in college, she lost her love for all things artistic and didn't create for 18 years. While waiting for her creative inspiration to return, she started scrapbooking and making cards. This led her to create the only online community dedicated to scrapbookers of color -- ScrapsOfColor.com.
Today, Tiare gets excited at the thought of painting, inking, misting, splashing, splattering and so much more. She embraces the freedom of creativity and art however it flows and she encourages others to do the same!
Follow Tiare on Instagram -- @iamclassygirl

*Above art is a sample of the artist's work, and does not represent what will be taught during the class.

---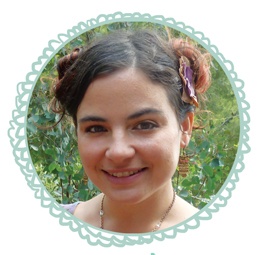 NICOLE PIAR
Website -- GhostKitten.com
Nicole Piar is on a mission to awaken a sense of wonder, inspire wild flights of fancy and create a bridge between her inner world and yours. Her work balances on the vivid intersection of art, storytelling, healing, dreams, and intuition. Her paintings are portals to whimsical worlds populated with the native flora and fauna of her imagination. She has just finished her #MonthofCats project where she painted a cat a day. These cats will soon be the subject of an
inspirational card deck
. She also exhibits in galleries and sells her art and products through
her online shop
.
*Above art is a sample of the artist's work, and does not represent what will be taught during the class.

---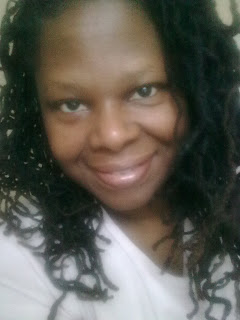 AMANDA TROUGHT
Blog -- realityarts-creativity.blogspot.com/
Amanda is a Mixed Media Artist involved with many creative endeavours - including - painting, writing, blogging, drawing, photography, crochet, crafting, encouraging, planning, organising, and dancing (like no ones watching and laughing out loud!) Her journey started at 11 when she was convinced she wanted to be a singer.
Eventually, Amanda got involved in Theatre and completed a degree in Complimentary Therapies, while working as a Secretary. Throughout all of this, she used painting and drawing as a consistent creative practice. Amanda believes we must make time for our art and that it's okay to have more than one passion and area of interest.
The work Amanda does with patients who have dementia and other neurological conditions has helped her see the impact art can have our health and well being. Her mixed media art has been featured in several places and published in print and online. Visit Amanda's website for a more in depth look at the works she does as a full time artist.

*Above art is a sample of the artist's work, and does not represent what will be taught during the class.