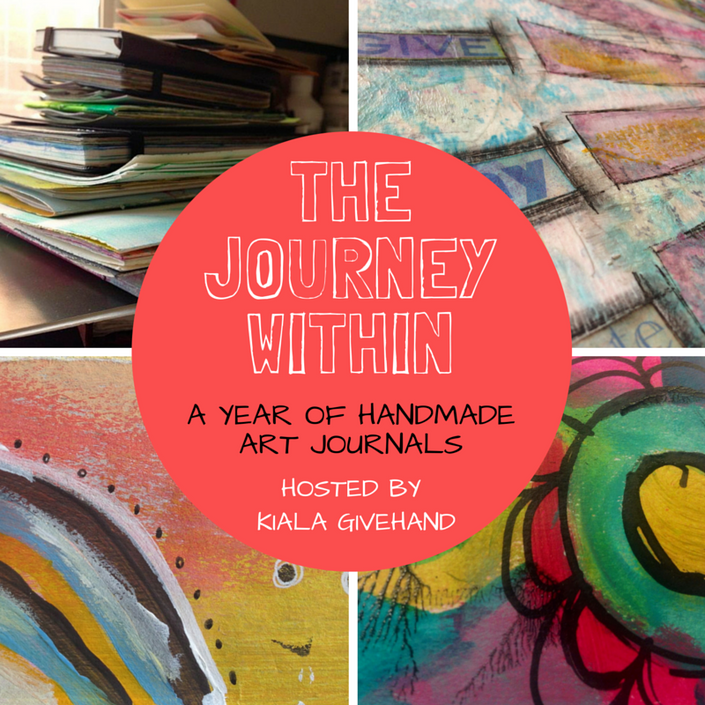 The Journey Within: A Year of Handmade Art Journals
Make 12 Handmade Art Journals in 2016 with Kiala Givehand and 18 Extraordinary Teaching Artists
The Journey Within is a year-long bookmaking, art journaling, and self-discovery adventure hosted by mixed media book artist, Kiala Givehand, and featuring monthly tutorials from 6 Core Artists and 18 amazingly creative Guest Teaching Artists. Each month the course features:
Six Video Tutorials a Month


Monthly video tutorials from Kiala

Book Structure (How to Make the Monthly Book)
Page spread process video
Technique Videos

2 Core Artists Videos Per Month
1 Guest Artist Video Per Month

PDFs

Supply Lists for the Month
Prompts for Journaling
Instructions for the book structure

Invitation to a Virtual Monthly Creativity Conversation

This is an online session where we come together to share, chat, and do a little show and tell. Loads of inspiration and time with the course teachers.

Access to a private discussion forum

Here is a list of our AMAZING Core Teaching Artists for 2016. The Core Artist will share tutorials each quarter, join us for multiple live creativity sessions, and participate in the private online forum throughout the year.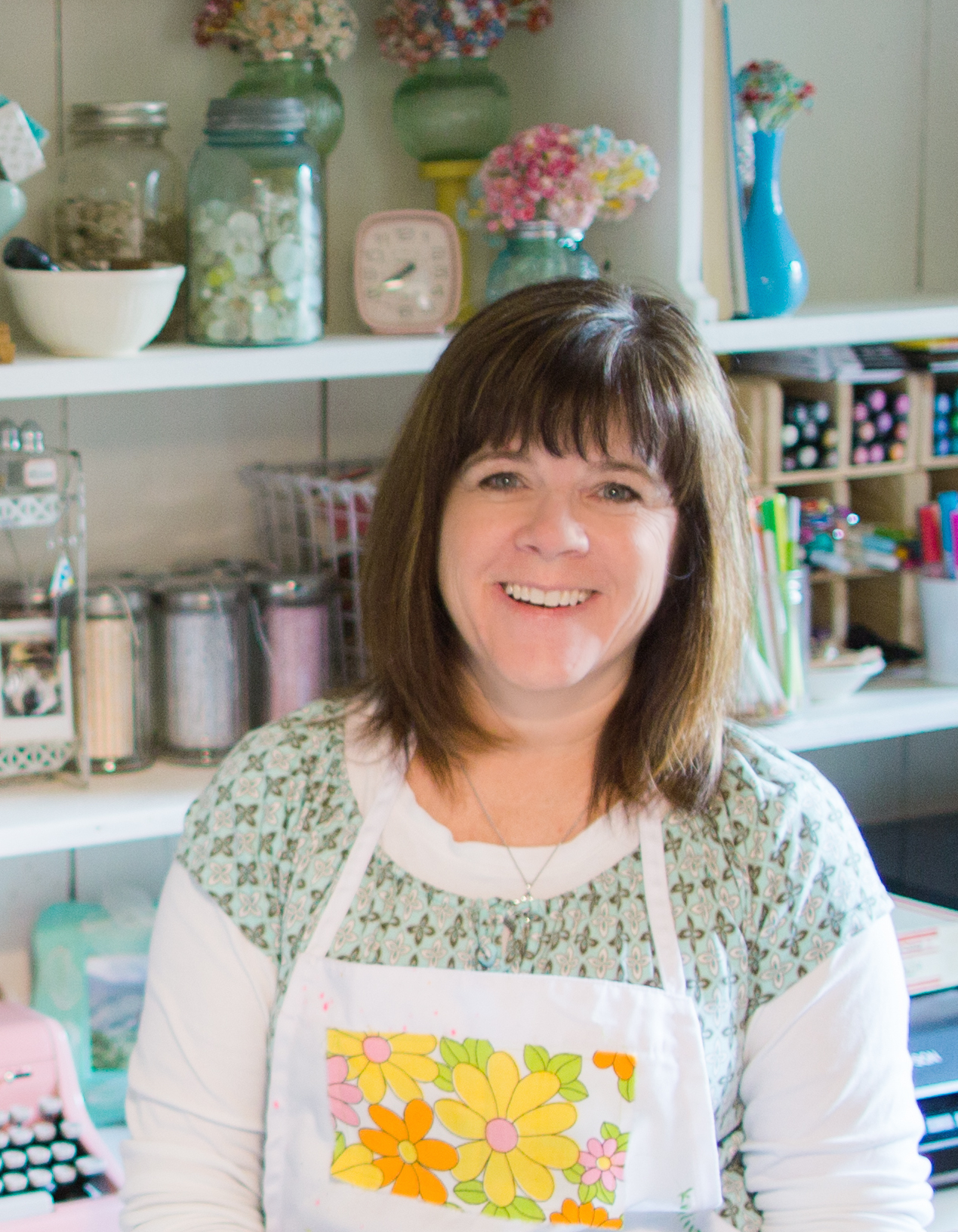 CINDY GILSTRAP
Blog: JunqueArt.com
Cindy is a mixed media artist that loves spreading smiles with her happy quirky art. She loves spending time exploring and playing in her art journals and feels it's so important to make time to play creatively.
Her family is her everything, and life revolves around them. But, she knows that she's a better mom, spouse and friend when she squirrels away even five minutes a day to slop paint into her art journal. She used to feel guilty about spending time making art, and still does at times. But something amazing happens when we let go of the nagging guilt and allow ourselves to play—to create something just for us. When she creates something for herself, Cindy usually makes art that she loves and that fills her heart. It's the judgmental inner critic that causes us to pause and to doubt ourselves. When we kick out that little voice from our creative time, we make art that we're proud of and that we want to share.
Cindy loves sharing her creative heart and she's got lots of tips and tricks to get you started down a really fun, playful path.

*Above art is a sample of the artist's work, and does not represent what will be taught during the class.

---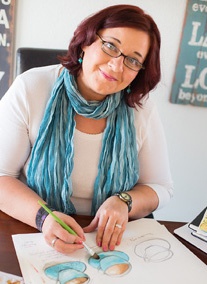 ANDREA GOMOLL
Blog: Cre8tiveCre8tions
Andrea is a full time artist and wedding photographer. In 2008 she turned her passions for art and photography into a business and she's loving every minute of it.
She loves the freedom it gives her to have her own business and she loves the fact, that in both areas – with her photography business as well as her art business – she can create something meaningful and bring her ideas to life, having lots of fun
along the way and creating something she and others will cherish for a lifetime.
Being creative with Paints, Inks, Pens, Markers etc. is essential for Andrea –
it helps her through the rough days and makes good days even better.
That's why she loves Art journaling & Mixed Media Art so much – there are no rules
and you can fully enjoy the process and see where it takes you.
Andrea teaches Online Classes for Drawing, Sketching, Painting, Art Journaling & Mixed Media Art and she just loves to share her passion for Art with others – with YOU!
Connect with Andrea:
Instagram: @Cre8tiveCre8tions


*Above art is a sample of the artist's work, and does not represent what will be taught during the class.

---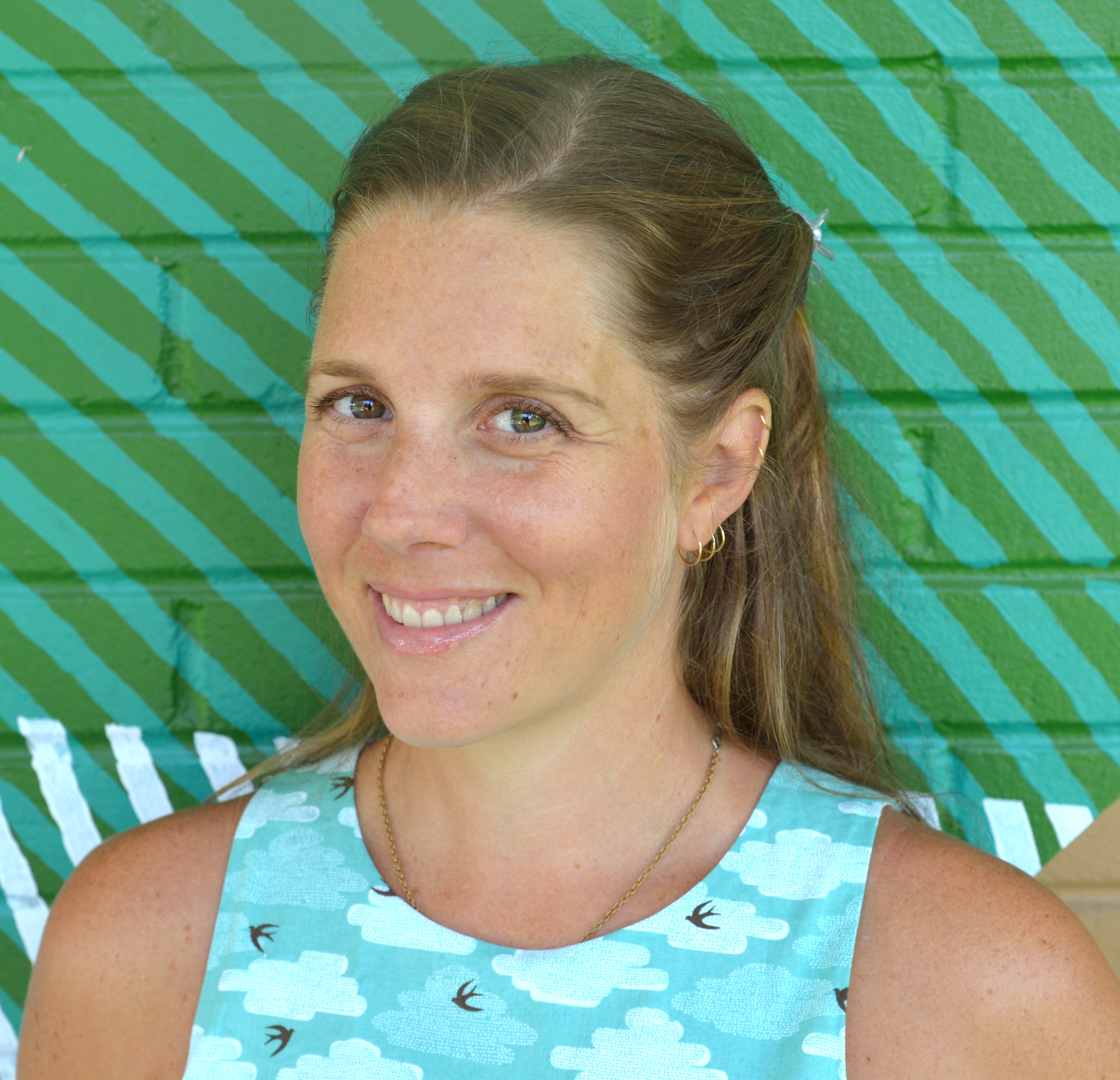 KELLY JOHNSON
Blog: WingsWormsAndWonder.com
Kelly is a Virginia born artist, author, Montessorian, nature journaling guide, and children's garden educator living in Neptune Beach, Florida. A graduate of Goddard College (MA), the Savannah College of Art and Design (BFA), and the Florida Institute of Montessori Studies (AMS 6-9), Kelly shares her love of art, children, and nature through her books, articles, blog, illustrations, workshops, consultations, and eCourses, all housed within her socially and environmentally responsible little company Wings, Worms, and Wonder.
Sprouted from a farming and nature loving family, Kelly takes what her grandparents taught her and now guides humans to creatively connect with the natural world right outside their doors through the arts and gardening. When she isn't playing in the dirt, writing, or watercolor painting, you'll find Kelly and her sidekick, Sean surfing, snowboarding, riding their beach cruisers, baking vegan treats, sewing, painting murals, and exploring the world.
For more creative nature connection fun, visit wingswormsandwonder.com to check out her book Wings, Worms, and Wonder: A Guide for Creatively Integrating Gardening and Outdoor Learning Into Children's Lives, her nature journaling tutorials and eCourses, and follow her resource and activity packed blog.

*Above art is a sample of the artist's work, and does not represent what will be taught during the class.

---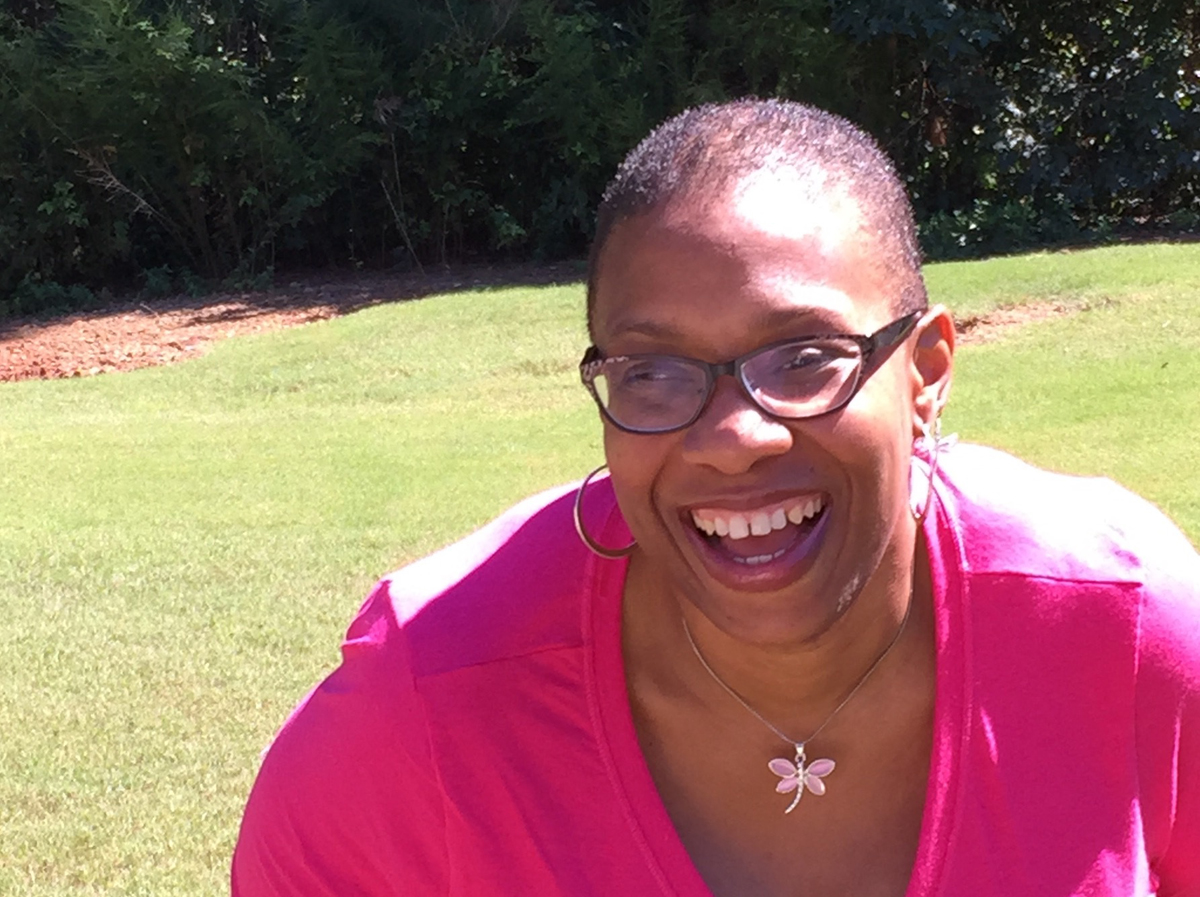 TIARE SMITH (aka ClassyGirl)
Blog: tiaresmith.com

Tiare (pronounced Tee-are) is a mixed media and art journal artist and instructor who helps women embrace their inner artists through lessons infused with happiness, confidence, and creativity. She empowers women to experience and express their art more freely. It is her mission to touch one million hearts in a powerful and significant way. She invites you to join the journey -- #onemillionhearts.
After taking a drawing class in college, she lost her love for all things artistic and didn't create for 18 years. While waiting for her creative inspiration to return, she started scrapbooking and making cards. This led her to create the only online community dedicated to scrapbookers of color -- ScrapsOfColor.com.
Today, Tiare gets excited at the thought of painting, inking, misting, splashing, splattering and so much more. She embraces the freedom of creativity and art however it flows and she encourages others to do the same!
Follow Tiare on Instagram -- @iamclassygirl

*Above art is a sample of the artist's work, and does not represent what will be taught during the class.

---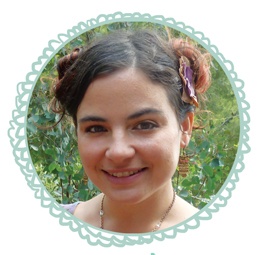 NICOLE PIAR
Website -- GhostKitten.com
Nicole Piar is on a mission to awaken a sense of wonder, inspire wild flights of fancy and create a bridge between her inner world and yours. Her work balances on the vivid intersection of art, storytelling, healing, dreams, and intuition. Her paintings are portals to whimsical worlds populated with the native flora and fauna of her imagination. She has just finished her #MonthofCats project where she painted a cat a day. These cats will soon be the subject of an
inspirational card deck
. She also exhibits in galleries and sells her art and products through
her online shop
.
*Above art is a sample of the artist's work, and does not represent what will be taught during the class.

---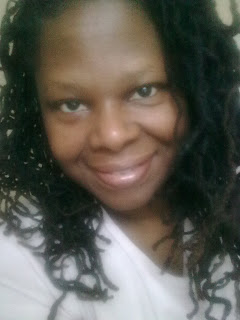 AMANDA TROUGHT
Blog -- realityarts-creativity.blogspot.com/
Amanda is a Mixed Media Artist involved with many creative endeavours - including - painting, writing, blogging, drawing, photography, crochet, crafting, encouraging, planning, organising, and dancing (like no ones watching and laughing out loud!) Her journey started at 11 when she was convinced she wanted to be a singer.
Eventually, Amanda got involved in Theatre and completed a degree in Complimentary Therapies, while working as a Secretary. Throughout all of this, she used painting and drawing as a consistent creative practice. Amanda believes we must make time for our art and that it's okay to have more than one passion and area of interest.
The work Amanda does with patients who have dementia and other neurological conditions has helped her see the impact art can have our health and well being. Her mixed media art has been featured in several places and published in print and online. Visit Amanda's website for a more in depth look at the works she does as a full time artist.

*Above art is a sample of the artist's work, and does not represent what will be taught during the class.


As if those fantastic core teachers weren't enough, we've got 12 dynamic and innovative Guest Teachers as well. The Guest Teachers will bring you ONE tutorial throughout the year and join us at least once for a live session and participate in the private online forum from time to time.

HANNA ANDERSSON (iHanna)
Blog: ihanna.nu
After her family, friends and Miss Smilla (the cat) happiness comes to Hanna in the form of Creativity. She's passionately in love with creating and she lives by it religiously and faithfully – every single day. Creativity is her religion.
Hanna blogs with an openhearted and writes about the things that make her happy. She tries to be conscious of what she experiences and she willingly shares it with the world. Happiness is something that is important in all of our lives but something we rarely talk about. Hanna has many blue days that don't always let her enjoy life fully, but on other days she catches up with a vengeance!
As a journalist she loves writing and that is a big part of her life. She is also passionate about knitting, making collages, sewing, taking photos with her Nikon d50 camera, playing in her art journal, crocheting, making softies, reading books, drinking coffee while she works and being on the lookout for even more inspiration!
Connect with Hanna on Instagram -- @ihannas

*Art work does not necessarily represent what will be taught in the class.
---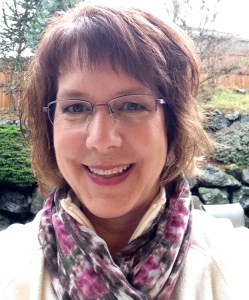 JULIE BAKER
Blog: CreativelyOnward.com
Julie is a creativity catalyst, artist, wife, mother, yoga enthusiast and graphic designer. She helps you find & claim your creative spark. She grew up in Kansas, loves Wichita State University Men's Basketball and dark chocolate. She has two teens, a tween, and a husband who rolls with her wild ideas and contributes a few of his own. Julie has a 500 hour certification to teach yoga, reads romance novels, smiles when she sees sunshine over the snow capped mountains, and believes in magic.
Connect with Julie on Instagram -- @creativeyonward_julie

*Art work does not necessarily represent what will be taught in the class.
---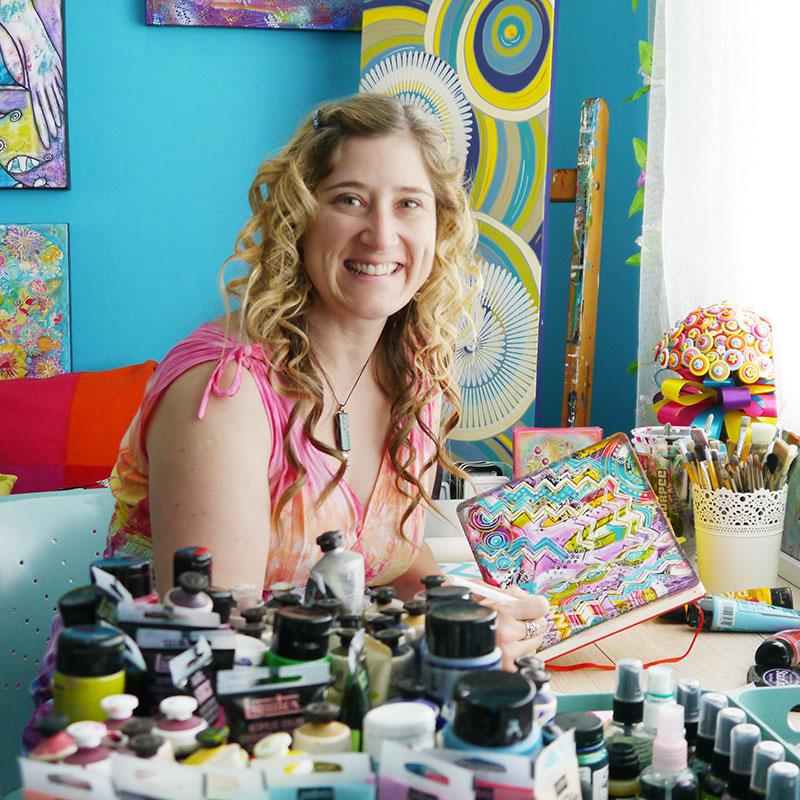 MIMI BONDI
Blog: MimiBondi.com
Mimi is a professional mixed media artist, teacher, designer and positive energy creator!
With hundreds of paintings hanging in private collections around the world, you can tell just by looking at it that her art reflects her passion for life and love for vibrant colours.
Her recently published 'No Shenanigans! mixed media tutorial book and e-course are delighting more and more beginner artists around the world, resulting in a growing Facebook community of gesso-lovers and paint-covered fingers :)
Why not join her? She believes in making art easy and fun to learn, and her light-hearted teaching style will have you wondering why you didn't try your hand at painting sooner!
Born in a small vibrant town in France, she now feels lucky to call sunny Australia home where her patient husband and slightly crazy furry friend ensure she will never lose her creative spark!
Connect with Mimi on Instagram: @mimibondi

*Art work does not necessarily represent what will be taught in the class.
---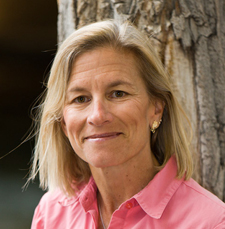 LISA DEYOUNG (aka Mountain Mermaid)
Blog: mountainmermaidstudios.com
Lisa's motto is Create Play Thrive and she strives to live her life that way. Those three words are interconnected in what she imagines to be a beautiful swirl of colorful lines created by her mermaid tail. This tail is, of course, a work in progress – as those beautiful swirls of colorful lines move and change and grow.
Create: Lisa creates lettering illustrations with inspirational messages and hand-bound journals that encourage playing with color and fun self-discovery.
Play: For Lisa, getting outside to soak up nature, move her body and let go of thoughts, along with creating, are part of her definition of play. Each day she strives to at least get outside and pedal down to the river near her home.
Thrive: Good friends, good food, water, breathing deep, yoga and sleep – along with her creative and playful practices – nourish her mind, body and spirit to thrive.
Lisa loves incorporating hand lettering and illustration into her own designs. Each month she shares a color-in play sheet to encourage creative play and self-discovery with those who subscribe to Mountain Mermaid Tales.
She also self-publishes a journal-calendar called the Daily Musing Journal.
Connect with Lisa on Instagram: @lisa_deyoung

*Art work does not necessarily represent what will be taught in the class.
---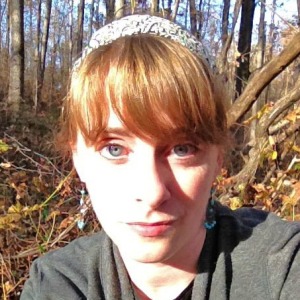 HALI KARLA
Blog/Website: halikarla.com
Hali Karla is an artist, writer and teacher passionate about cultivating holistic creativity as a way of navigating life and relationship. She enjoys gathering visionaries for workshops, collaborations and circles that inspire self-acceptance, celebrate wholeness and honor interconnection. Her soulful perspective and therapeutic background offer a meaningful framework for both her imagery and how she guides others, which has been described as evoking a sense of the sacred, and nurturing safe space for truth-telling and courageous transformation. She encourages trust in the mind-body-spirit-nature of each individual, as well as intentional relationship with creative energy and intuition as a way toward empowered healing, vitality and joy.
The creative process and her daily practice guide ground her life and work in the world.
Connect with Hali on Instagram -- @halikarla

*Art work does not necessarily represent what will be taught in the class.
---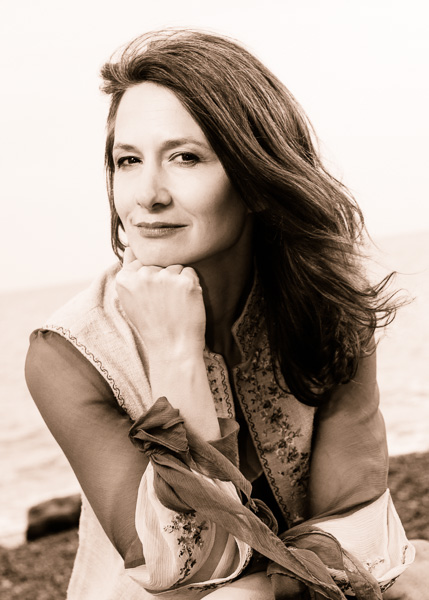 LISA MCLOUGHLIN
Blog/Website: LisaMcloughlinArt.com
Lisa is on a journey back to herself to discover her own innate wisdom. This is reflected in her powerful desire to craft beautiful and evocative artwork that helps you connect with your own heart and soul.
Combining her experience as a physiotherapist and coach, with her intuition as an artist, she makes nature-inspired gifts such as oracle cards. She also paints how your business feels by creating handmade illustrations for digital spaces.
Connect with Lisa on Instagram -- @LisaMcloughlinArt

*Art work does not necessarily represent what will be taught in the class.
---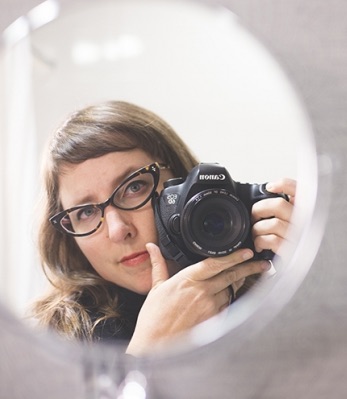 VIVIENNE MCMASTER
Blog/Website: VivienneMcmasterPhotography.com
Vivienne Mcmaster is a photographer, writer, body image activist and self-compassion force based in Vancouver, Canada.
She helps incredible, creative and giving people shift the way they see themselves. She helps them learn to offer kindness and compassion to themselves and to treat themselves as they would a beloved. Vivienne shakes up people's perceptions of what a 'selfie' is and invites them to reclaim it from the idea that it is selfish or narcissistic. Instead the selfie becomes a tool for personal storytelling, for creating a visual narrative of our lives and a way to reclaim how we see ourselves.
She believes that the camera can be a doorway to seeing ourselves with more compassion and self-kindness. Because we have these tender stories and experiences in our relationship to our self-image through photos, it can also be a place of reclamation, of learning to stand in our personal power and rewrite the visual story of how we feel about ourselves in and out of a photo.
Vivienne does this work because she has lived the experience of having a deeply negative self-image. She didn't think there was any way those ingrained beliefs about herself could change, nor was she looking for photography to change them for her. But it did. It was through the lens that she was able to transform those old stories of self-hate into an ever evolving relationship of kindness and compassion. She does this work because she's lived it and she believes that this kind of compassionate change is available to all of us (especially now that cameras have become so accessible).
Connect with Vivienne on Instagram -- @viviennemcm

*NOTE: Viv won't be teaching a traditional lesson. She and Kiala will share an EXCLUSIVE on camera interview to help provide some context around what it means to take a year-long journey within. Viv will share tips and ideas for using photos as a means for documenting your journey.
---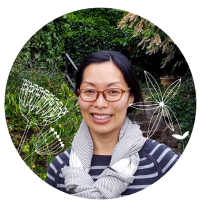 YUKO MIKI
Blog/Website: HoneyBerryStudios.com
Yuko is an artist and print-maker known for her simple and friendly style. She grew up in the small town of Himeji, Japan, surrounded by rice fields and mountains. Her creative inspiration comes from nature, animals, and the simple joys of everyday life.
She currently lives and works out of her tiny apartment in Seattle, Washington with her husband, Dave, a black kitty named Shepherd, a.k.a. Sheppie, and two budgie parakeets, Gerty & Lenny.
Yuko quit her social service work of 14+ years to pursue her passion for art full-time and she's learning a bunch every day. You can learn more about her journey on her blog.
Connect with Yuko on Instagram -- @honeyberrystudios

*Art work does not necessarily represent what will be taught in the class.
---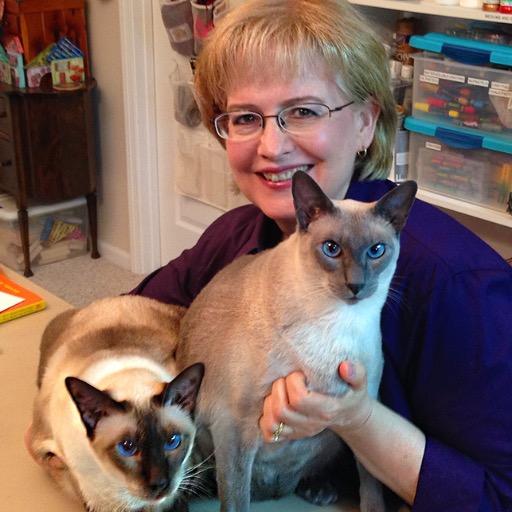 BARB OWEN
Blog/Website: howtogetcreative.com
Barb Owen is the founder of HowToGetCreative.com, a best selling author, and has an unhealthy addiction to smiles. You can have fun with Barb at HowToGetCreative.com as she explores all kinds of imaginative artistic projects in the world of Art Journaling, Fiber Arts,Hand Crafting, Sewing, Doll Making and much, much more… and remember – It's Easy!

You can connect with Barb on Twitter, YouTube, and Facebook.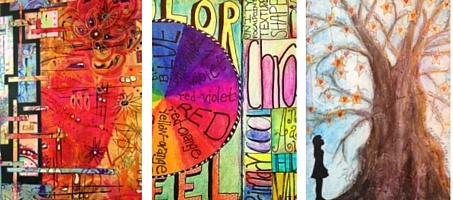 **Art work does not necessarily represent what will be taught in the class.
These are examples of work Barb's art journal and are NOT for sale.
---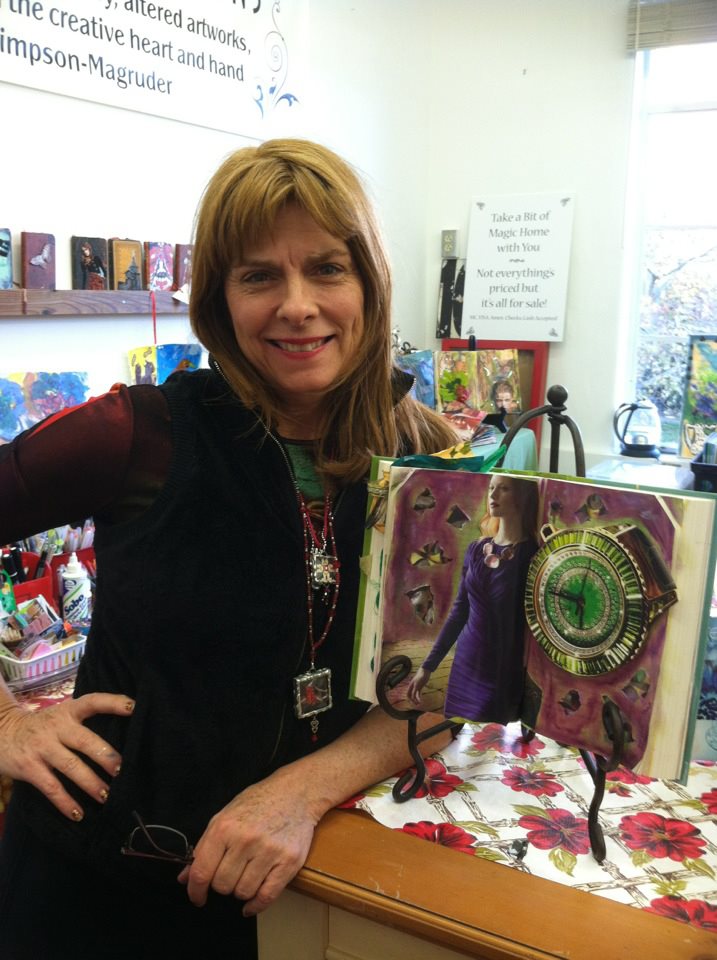 VIRGINIA SIMPSON-MAGRUDER
Blog/Website: KentuckyGirlDesigns.com
Virginia danced toward and away from art for over 20 years. Much of the moving away from was due to what I guess you could call "artistic paralysis" ~ She heard the muse but went internal with it instead of externally expressing it through art.
But somehow her art keeps emerging, and in the past eight years her creative spirit has grown deeper and wider, and taken on a life of its own.
Virginia is an altered book and collage artist. She creates from her studio in Novato, California, where her creative explorations include travel journals, altered books, and Wild Spirit Animal Pendants.
She never thought of herself as an artist or as creative, but now she uses a daily art practice to unfold her creative vision each day.
Connect with Virginia on Instagram -- @kentuckygirldesigns

*Art work does not necessarily represent what will be taught in the class.
---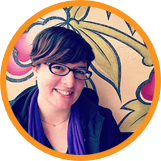 TORI WEYERS (aka DrawRiot)
Blog/Website: DrawRiot.com
Tori has a passion for design, mixed media and story telling and she strives to create work that engages and delights the viewer with a rich narrative, strong composition and unique subject matter. She currently spends her days as a creative director and her nights teaching mixed media at the Indianapolis Art Center.
In her spare time she creates art in her home studio and spends time with her family.

*Art work does not necessarily represent what will be taught in the class.

---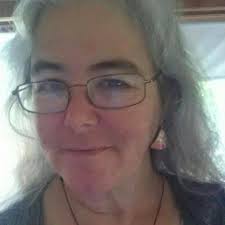 SADELLE WILTSHIRE, CZT
Blog/Website: TangleVermont.com
Sadelle Wiltshire is a Veriditas-trained Labyrinth Facilitator, Fiber, Jewelry and Mixed Media artist/workshop leader and Certified Zentangle® Teacher (CZT) from Putney, VT. She has been creating and teaching art in one form or another for over 20 years, and has taught both fiber and mixed media art from New England to Colorado, with a strong focus on inspiring creativity and trusting one's voice. Sadelle says..."I've always had my hands into something, since the time I was very young, and for a long time my creative outlets were things I could feel and touch, creating objects with a texture, from raw wool to wire, fabric, paper, beads and threads. In 2010 I discovered the Zentangle method drawing, which brought me back to 2 dimensional art, and I appreciated how much it fit with the intuitive way I've always taught, especially focusing on t he mindful and encouraging aspects it brings out in people. I really enjoy blending the meditative with the parts of art that bring out the joyful play that we too often leave behind in childhood. " Sadelle enjoys making beautiful colorful messes, practicing and teaching with a view towards mindfulness, creativity, and all things spiritual. When not making art, she can be found walking and leading labyrinth walks, and helping people with their Wordpress and website needs. Connect with Sadelle on Facebook or her website, Tangle Vermont


*Art work does not necessarily represent what will be taught in the class.
Looking for the QUARTERLY option? Only want to join us for 3 months? CLICK HERE and sign up for just the first quarter.
Courses Included with Purchase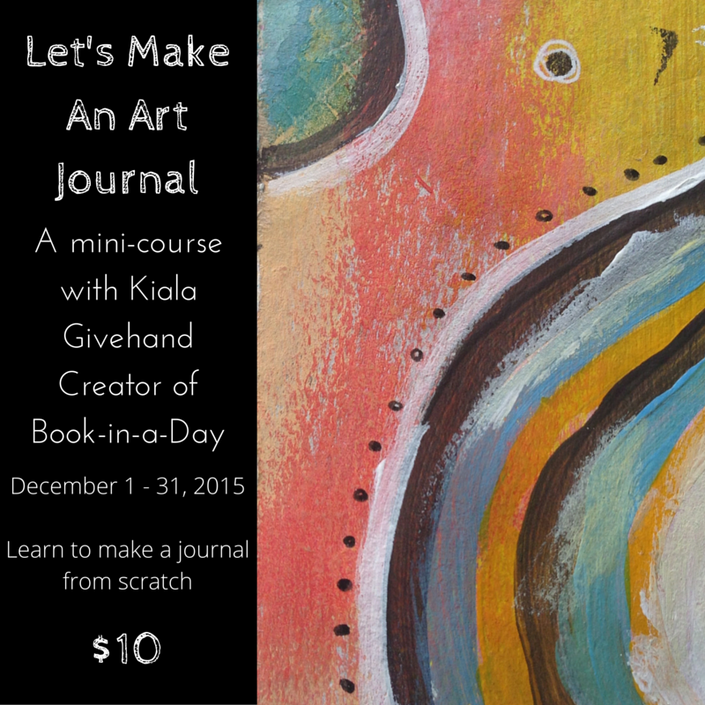 Handmade Art Journal Mini Course
Handmade Art Journals + Prompts + Creative Inspiration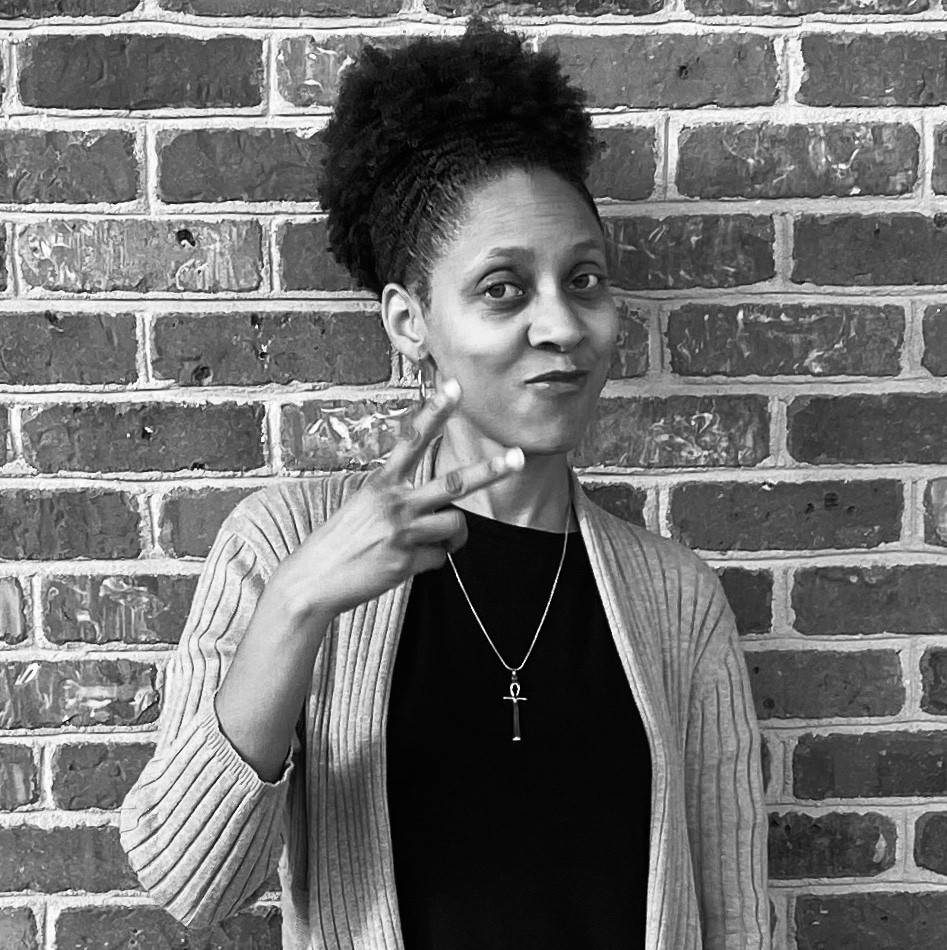 $10
Original Price:
Your Instructor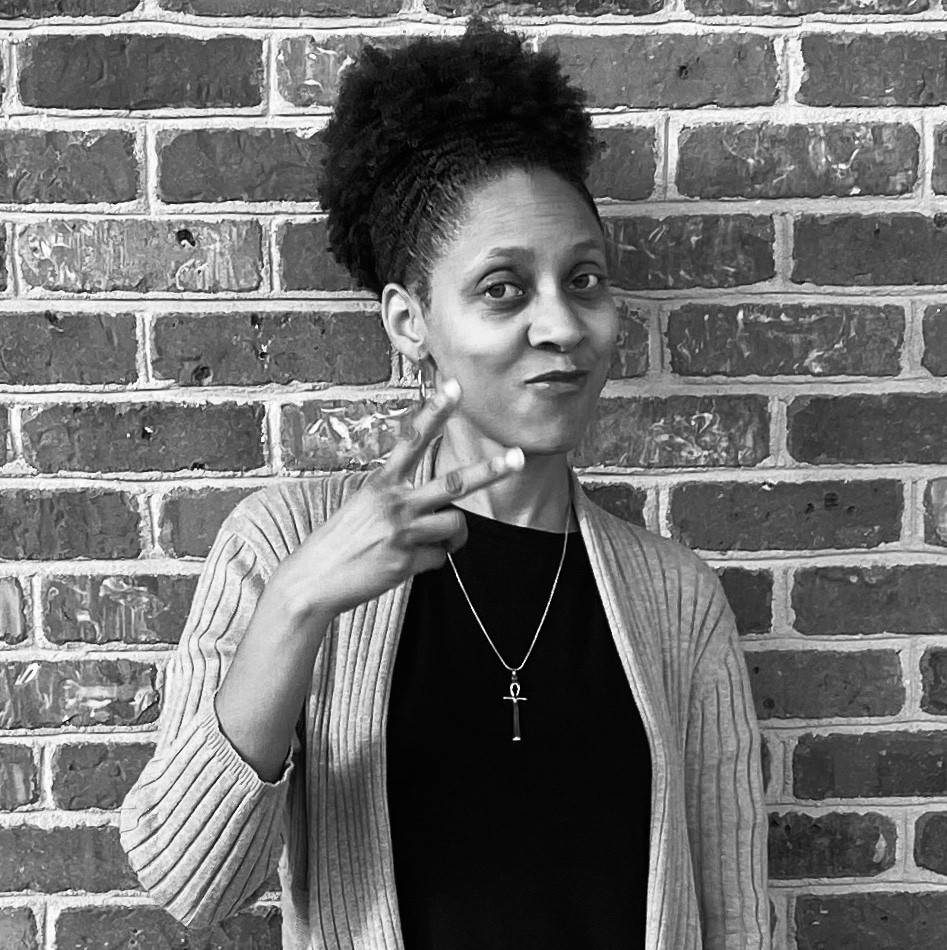 Hello Beautiful Creative You!
I'm happy you're here.
I'm Kiala Givehand, a multi-passionate intuitive & intentional creative. I walk through the world as a LifeAlchemist™ for creative, heart-centered, soul-filled women who want to change the world by shining their light more fully and more brightly. I call myself a LifeAlchemist™ because I help women bring together all the parts of themselves to create a life they love. As an Alchemist, I support women through creative and spiritual awakenings and guide them towards empowerment.
As an artist, I make (and sometimes sell) handmade journals using a mix of mediums. I host workshops, retreats and online classes where I get to teach the things that nourish my soul -- bookbinding, journaling, creative writing, and self-discovery though transformational tools and content.
For almost 20 years, I taught English, Language Arts, and Creative Writing at every educational level, while simultaneously traveling the U.S. delivering workshops and presentations to educators. While I no longer travel to work with teachers, I now enjoy working one-on-one and in small groups with students, teachers, artists, writers, and creative entrepreneurs. I do this work because I love helping women find the thing that fills them with joy and watching them pursue it without regrets or apologies.
I've done a lot of things in my short 45+ years on this planet, but I'm most proud of raising my nephew Treavor, and listening to my inner wisdom by doing the things that make me come alive. Constructing handmade books and art journals is one of those things that allows me to feel A L I V E!!! And I'd love to have you join me on this journey. Reading tarot & oracle cards, pulling astrological charts, and delving into the esoteric and ancient guidance systems is another way I help women have spiritual and creative awakenings. I'm eager to do the same for you.
I cherish every single day and treat life as one amazing adventure. I play with paint and watercolor, fold paper into books, write poetry, short fiction, & creative non-fiction, and guide women through sacred remembering of who they truly are. But always, every single day, I journal and do something that I feel is creative. Oh!! And did I mention that I'm the proud owner of a fabulous collection of fountain pens? (I know. Geek alert!)
Join me and let's create something beautiful, TODAY!!
Frequently Asked Questions
When does the course start and finish?
The course starts January 1, 2016. Registration closes for the whole year version of the class on October 1, 2016. Participants have access to the course until June 31, 2017. The course will be a facilitated course until December 31, 2016.
How many art journals will we make?
Kiala will teach 12 different book structures, but you are welcome to make as many books as you'd like. Kiala usually makes two or three of each structure herself :-).
Where will the private community be held?
The private community will be in a dedicated Google+ group. NOT on Facebook. If this is a deal breaker for you, please don't register for the class. We won't be in Facebook as a collective group, only on Google+. AFTER THE COURSE ENDS The class group will remain open after the class. The teachers may not be active in the group after December 31, 2016, but the space will stay open for those that want to stay in conversation. Kiala will peek in from time to time in 2017 and beyond.
How much of the class is about making the handmade art journals and how much is about the self-exploration?
It's really about 70/30 on the surface -- 70% is about the making of the art journal and filling the pages with lovely words and images. The other 30% is about using art and a creative practice to connect to our inner wisdom. That's on the surface.
The reality is that you can make it only about the art journaling and bookmaking if you want. Or you can decide not to make any handmade art journals and use a purchased journal to simply do the activities. AND, if you just want to focus on the inner wisdom work, you can do that as well.
It's a co-created space where you have total creative license to focus on the parts that matter most to you.
What's this free December Mini Course I keep hearing about?
The December Mini Course was gifted to anyone who purchased the year-long class before December 31st. If you missed that deadline, you can still get the class if you want it -- visit http://classes.kialagivehand.com
What if I am unhappy with the course?
We would never want you to be unhappy! If you are unsatisfied with your purchase, contact us in the first 10 days and we will give you a full refund.
This course is closed for enrollment.