The 2022 Edition of Lunar Letters
Lunar Letters is a series of Cosmic Writing Sessions to help you raise your personal frequency and learn to manifest your deepest desires by harnessing the energy of the moon through writing.

Join me for 21 power-packed, moon charged writing sessions where I bring in the energy of Mama Moon to guide our writing and manifesting. We will spend two hours per session writing together and sharing our lunar-inspired words, images, and dreams.
These writing session dates. They are timed with the the New & Full Moons of 2022, the Solstices, and the Equinoxes of 2022. Here is the schedule (with a few time exceptions that will be noted in the classroom).
ALL SESSIONS run from 11am to 1pm Central unless otherwise stated.
January 2nd
January 17th
January 30th
February 16th
March 2nd
March 17th
March 31st
April 16th
April 30th
May 15th
May 29th
June 14th
June 21st
June 28th
July 13th
July 28th
August 11th
August 27th
September 10th
September 22nd
September 25th
October 9th
October 25th
November 8th
November 23rd
December 7th
December 21st
Why Write With The Moon?
The moon is a powerful tool for soulful self-reflection.
Working with the energy of the moon can help us have more clarity around our relationships, our goals, and our dreams.
Connecting (or reconnecting) to the natural cycles of nature helps us feel more fully alive.
When we rediscover our unique inner universe we become more receptive to our words, thoughts, and deeds.
As we develop a deeper relationship with the maiden, mother, and crone archetypes we experience a sense of wholeness.
Celebrating our femininity honors the Divine.
In order to amplify and accelerate our ability to manifest the life we most desire.
Learning to listen to the moon strengthens our intuitive muscles and we begin to trust ourselves more fully.
WHAT YOU GET
Twenty-seven virtual sessions where we journal creatively and engage in moon-inspired conversations.
A series of Moonlight Musings Audio Recordings
Access to the recordings / replays of the virtual sessions.
Introductory Astrology lessons to help deepen your connection to the cosmos.
Oracle/Tarot spreads for each of the New Moons and Full Moons.
Ritual ideas and suggestions for integrating and implementing the learning.
Activities for extending the learning between sessions.
Guidance on the manifestation process.
Vedic chanting opportunities with Damon Givehand.
Guest teaching sessions from April Miller-McMurtry (The Moon is My Calendar).
A thriving community of seekers, mystics, healers, and creatives.
You Will Have The Opportunity to Learn How To...
set intentions
listen to your intuition
be curious
explore possibilities
develop action plans
improve your dreams
fully express your authentic self
share your inner landscape
express yourself creatively
release your fears
get clear on what you want
enjoy silence
strengthen your intuition
Your Instructor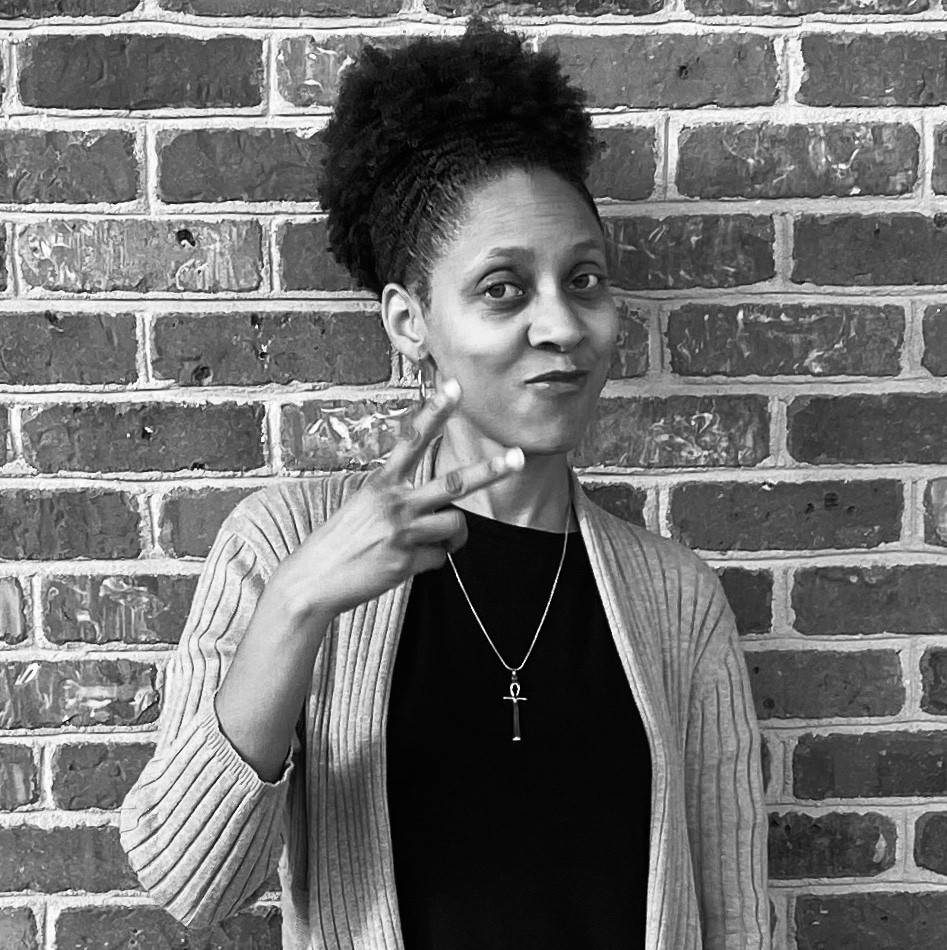 Hello Beautiful Creative You!
I'm happy you're here.
I'm Kiala Givehand, a multi-passionate intuitive & intentional creative. I walk through the world as a LifeAlchemist™ for creative, heart-centered, soul-filled women who want to change the world by shining their light more fully and more brightly. I call myself a LifeAlchemist™ because I help women bring together all the parts of themselves to create a life they love. As an Alchemist, I support women through creative and spiritual awakenings and guide them towards empowerment.
As an artist, I make (and sometimes sell) handmade journals using a mix of mediums. I host workshops, retreats and online classes where I get to teach the things that nourish my soul -- bookbinding, journaling, creative writing, and self-discovery though transformational tools and content.
For almost 20 years, I taught English, Language Arts, and Creative Writing at every educational level, while simultaneously traveling the U.S. delivering workshops and presentations to educators. While I no longer travel to work with teachers, I now enjoy working one-on-one and in small groups with students, teachers, artists, writers, and creative entrepreneurs. I do this work because I love helping women find the thing that fills them with joy and watching them pursue it without regrets or apologies.
I've done a lot of things in my short 45+ years on this planet, but I'm most proud of raising my nephew Treavor, and listening to my inner wisdom by doing the things that make me come alive. Constructing handmade books and art journals is one of those things that allows me to feel A L I V E!!! And I'd love to have you join me on this journey. Reading tarot & oracle cards, pulling astrological charts, and delving into the esoteric and ancient guidance systems is another way I help women have spiritual and creative awakenings. I'm eager to do the same for you.
I cherish every single day and treat life as one amazing adventure. I play with paint and watercolor, fold paper into books, write poetry, short fiction, & creative non-fiction, and guide women through sacred remembering of who they truly are. But always, every single day, I journal and do something that I feel is creative. Oh!! And did I mention that I'm the proud owner of a fabulous collection of fountain pens? (I know. Geek alert!)
Join me and let's create something beautiful, TODAY!!
Class Content
2022 Welcome and Pre-Work
Available in days
days after you enroll
Moon Messages from Kiala
Available in days
days after you enroll
Lunar Letters Discussion Group
Available in days
days after you enroll
Frequently Asked Questions
When does the course start and finish?
The course starts January 2, 2022 ends December 21, 2022 on the Solstice!
How long do I have access to the course?
You have access until the end of January 2023.
What if I am unhappy with the course?
If you are unhappy with the class after the first session, you are more than welcome to gift the course to a friend or loved one. There are no refunds and I do not, cannot, and will not make exceptions to this. Please, please, please, purchase mindfully. Pause and take a deep breath before you purchase. Make sure it FEELS aligned for you, your schedule, and your financial situation.
What supplies do I need?
You need a dedicated journal for the class. I will teach you how to make a couple of really small, basic journals throughout our time together, but you need a journal for writing during each session and between the virtual meetings. The journaling is the most important part of this class. Without it, you will not get the benefit of the content. You need a writing instrument. You also need the Zoom App or access to it via a reliable internet connection. Headphones are optional, but recommended when on calls so that you can hear clearly and keep the words and conversation of others confidential. OPTIONAL -- from time to time I will suggest creative activities. For this you may want to have a small set of watercolors, watercolor pencils, or colored pencils.
I'm not a writer or journaler, is this class too advanced for me?
Absolutely not. Everyone can learn to journal and write. Join us and spread your wings.
I don't know anything about the moon or astrology. Will I be out of my depth?
It might feel that way at first, but I do my best to make sure you find your way within the first few sessions. It's up to you to attend the sessions (or watch the replays within 48 hours) and do the work. That's how you swim in the deep end.