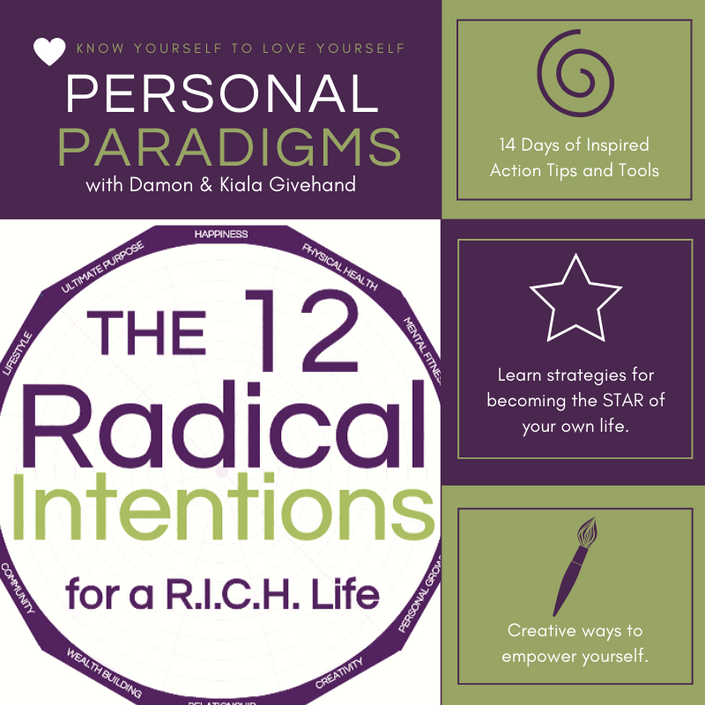 Personal Paradigms
An Introduction to the 12 Radical Intentions for a R.I.C.H. Life™
This offering runs from January 31st to February 13th, 2020.
For the last five years, Damon (my husband) and I have been working from what we call The R.I.C.H. Life™ Philosophy.

R.I.C.H stands for Radically Intent on Cultivating Happiness.

It's what we both use to navigate the world, to make better choices, and to become better humans. This free offering will introduce the basis of our R.I.C.H. Life way of being and guide you through 14 soul invigorating days to get you thinking about sustainable HAPPINESS. It includes guided meditations, journaling prompts, and inspired action suggestions, along with several creative prompts and PDFs to guide your experience.

NOTE: This is a love offering for our communities and will be hosted in my online school for easy access to the content until April 30, 2020.
About Kiala & Damon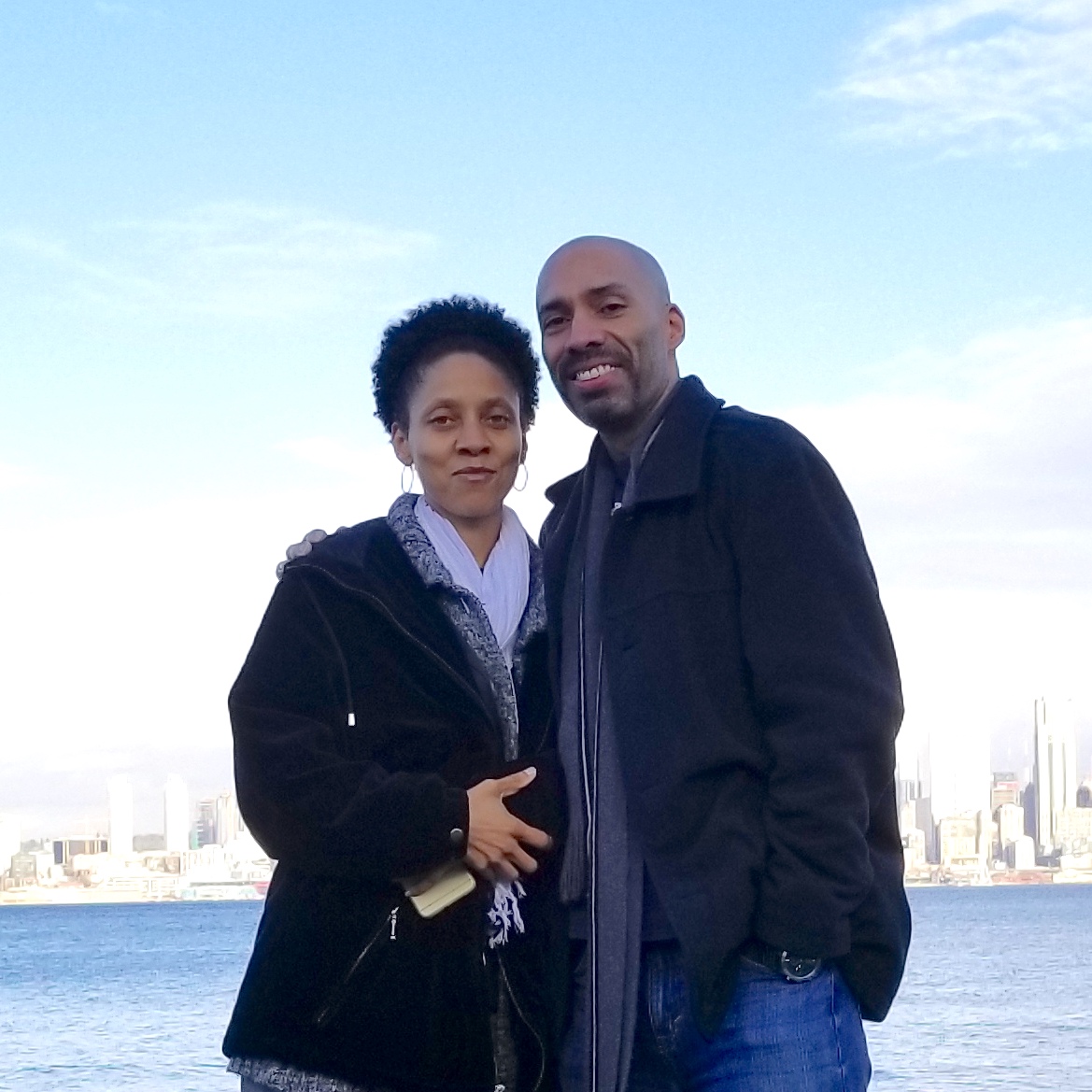 Damon & Kiala here waving wildly and excitedly. We are delighted that you've stopped by our little part of the Internet. This is where we get to talk about our love for all things related to the R.I.C.H. Life™. We figure you are here because, like us, you are intrigued by the idea of being able to heal your mind, body, soul, and spirit through various modern and ancient methodologies. Or maybe you just want to learn to bind a handmade book or learn to chant the Yoga Sūtras of Patañjali in order to live YOGA beyond the mat. Either way you've landed in the right place.
You should probably know that we consider ourselves to be everyday people who are hellbent on living extraordinary lives.
We are NOT independently wealthy. We work, on average, 3 to 7 days a week (depending on the week). Together, and with lots of trials, errors, successes, and failures, we have created a life we love and one we live unapologetically because we know we do no harm in our pursuit of a whole, healthy, and happy existence on this planet. From wherever we are at any given time, we invite you to join us for events, classes, and workshops in person, and online.
Are you ready?
Come on in, we hope you will follow along here or join us in person as we teach in various places around the world. We encourage you to be a part of the conversation with us as we live life radically intent on cultivating happiness!
Class Content
14 Days To Shift Your Paradigm
Available in days
days after you enroll
Day Two
Available in days
days after you enroll
Day Three
Available in days
days after you enroll
Frequently Asked Questions
When does the 14 Day course start and finish?
The 14-Day course starts on January 31, 2020 and runs for 14 days. If you join before the 31st, you'll get the basic details to get you started. Content will be added between January 15 and 30th to help bring you into the content and prepare you for the first call on the 31st. You will have access to the content until April 30, 2020.
How long do I have access to the course?
Until April 30, 2020
What if I am unhappy with the course?
If you are unhappy with this free content, just simply unenroll yourself.
This course is closed for enrollment.