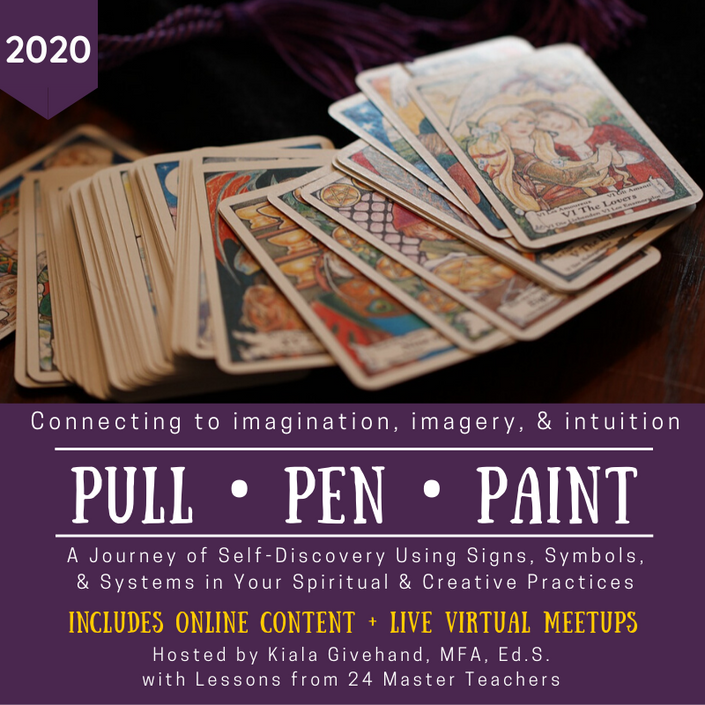 Pull Pen Paint 2020
A Journey of Self-Discovery Using Signs, Symbols, & Systems in Your Spiritual & Creative Practices
REGISTRATION IS CLOSED FOR 2020!!!
In this course 30+ teachers will share methods of using signs, symbols, and systems on the journey towards self-discovery. We study & use tarot, oracle cards, and other intuitive guidance systems to elevate our personal journaling, spiritual, and creative practices. We believe that creative and sacred tools, when used intuitively & intentionally, can lead to deeper insights into who we've been, who we are, and who we can become.

This course is for all levels and types of journalers (art, visual, and written), writers, healers, guides, seekers, mystics, and light-workers. The content is designed with three kinds of students in mind: those who keep an analog or digital journal, those who keep an art journal, and those who blend words and images to create a visual journal.
And it doesn't matter if you've never used a tarot or oracle deck before, there will be plenty of opportunity to explore, learn, and grow.
While we will primarily use Tarot and Oracle cards in this course, we will also touch on, and incorporate, other ancient guidance systems (astrology, numerology, crystals, chakras, labyrinths, mandalas, and more).
The course has THREE LEVELS and each level features:
Video tutorials
LIVE virtual sessions
Daily Prompts for journaling and creativity
Inquiry-based activities, exercises, and inspiration
Tutorials on making several handmade journals to use throughout the course
A private Facebook group
Virtual study sessions
Lots of love, support, and encouragement

The program has three main focuses:
1. PULLING -- Learning to pull Tarot & Oracle Cards for creative exploration, self-study, and intuition training. This section also includes learning about other intuitive guidance systems like astrology, numerology, crystals, labyrinths, mandalas and more.
2. PENNING -- Exploring written responses as a tool for going deeper with your personal practices. Written journaling helps you identify, reflect, excavate, embrace, and emerge. We will journal together, archive, document, and record our experiences using the cards (and other systems) as guides. The lessons from the teachers will be invitations for all kinds of journaling.
3. PAINTING -- Yup! That one is likely self explanatory, but it's important to know that, while we will use paint (of all kinds) to interpret our connection to the intuitive wisdom and the messages/answers living inside us, we also use the word "PAINT" here to mean creativity in general. There are lessons that ask you to make things. Sometimes those things are artistic or crafty.
TRADITIONAL PULL PEN PAINT
This level of PPP is what we have be doing for the last three years. Teachers provide masterful lessons form their areas of expertise, we complete the lessons, we share and fellowship in the Facebook group and we repeat that each month. It has been a beautiful and amazing experience. The traditional version gives you access to:
FOUNDATIONAL LIBRARY -- think of these lessons as the basic training for anyone taking Pull Pen Paint. In the library you will find more than 30 short lessons and activities to get you prepared and acclimated to how we navigate in this program. The foundations give you a place to start if you join early and help you get grounded in some of the language and terminology of the program. It's also there to give you a place to reference when a more advanced lesson appears in the class. The foundational library is the FIRST thing we ask all students to experience in order to have a more powerful experience.
DAILY PROMPTS -- each month participants receive daily prompts for card pulls, journaling/reflection, and creativity. These are designed to help you cultivate a daily practice that becomes ritual, sacred, and inspirational for the other parts of your life.
MONTHLY LIVE SESSIONS -- the cornerstone of Pull Pen Paint is the live sessions that take place in our virtual sanctuary. During these powerful sessions, you get to meet your teachers "in person" and learn from them in real time. On these calls you hear, see, and chat with teachers and other students as the lesson happens. It's one of the most magical elements of Pull Pen Paint and is quite honestly one of the things you have to experience in order to truly know what PPP is all about.
MONTHLY RECORDED CONTENT -- each month you will receive recorded content from various teachers. The recordings are NOT downloadable, but you have access to them until the classroom closes on March 1, 2021.
MONTHLY STUDY SESSIONS -- because this program is designed to help you INTEGRATE these teachings into your life as a way to effect favorable change, we gather once a month to review the lessons, ask questions of the lessons, share what the teachings unearthed, and be in conversation as community members doing similar work. The sessions happen near the end of each month and are recorded and placed in the classroom.
PRIVATE FACEBOOK GROUP -- between live teachings and study sessions, we gather and share in our private Facebook group. You don't have to be in the group, but it is an added element to your personal growth and community connections. Kiala uses the Facebook Group as a way to be in conversation about the topics and to share a variety of "in the moment" insights. Teachers will sometimes go live in the Facebook group to share their love of the work we are doing and to give you insights or behind the scenes peeks at their rituals and routines. MOST of the live sessions are posted in the classroom during the same week they are live in the group, but in order to make sure you don't miss anything, we encourage you to join us on Facebook. 95% of the course happens OUTSIDE of the Facebook Group.
And because we have so many students who are ready for more...
We created the Pull Pen Paint PLUS experience to help support a deeper journey that includes -- more contextual content.
At the PPP Plus level, you get EVERYTHING in Traditional PPP and the following:
⨁ Priority Access to Events/Classes taught by Kiala outside of Pull Pen Paint 2020

⨁ 22% off all of Kiala's classes purchased after enrollment in PPP 2020
⨁ Exclusive podcast style recordings to enhance each lesson in 2020
⨁ Quarterly exclusive RECORDED creative exploration videos from Kiala or a guest teacher
⨁ Extra quarterly LIVE SESSIONS with Kiala and/or a creative/mystical guest
⨁ A 52-Day Tarot Study Collaborative Mini-Course from Kristen & Kiala
⨁ Complimentary seat in The Creative Grimoire Online Class
⨁ Complimentary seat in the mini class -- 30 Days with The Wild Unknown Tarot
⨁ Additional bonuses, discounts, and resources from some of our 2020 teachers
And if you are truly ready for an EVEN DEEPER DIVE into all things PPP...
take some time getting to know the DEEP DIVE OPTIONS designed for those ready to take their intuition and self-study to another transformational level.
At the PPP Deep Dive Level you get everything in Traditional, everything in Plus, AND...
🜁 Monthly Book Discussions on Zoom

♥︎ Special Deep Dive Card Spreads
☉ Astrology Study Sessions on Zoom
➡︎ A Quarterly Subscription Box filled with "woo-woo" and art supply goodies delivered to your mailbox
♀ Goddess Explorations
ૐ Monthly Recorded Meditations (downloadable)
✒️Extra Lessons on Poetry, Prose, & Personal Narrative (the other PPP)
⨁ Complimentary Seat in Lunar Letters Writing Courses
🜂 Weekly Kitchen Witchery Emails
➣ A One-on-One Creative Project OR Business Strategy Call with Kiala
🜃 Two Personalized Intuitive Card Readings with Kiala
◐ ½ off Bookbinding Masterclasses & SoulCollage® Courses with Kiala
🜄 First dibs on the PPP 2020 In-Person Retreat
CLICK HERE to learn more about DEEP DIVE -- there are only a few seats remaining.
MEET YOUR TALENTED TEACHERS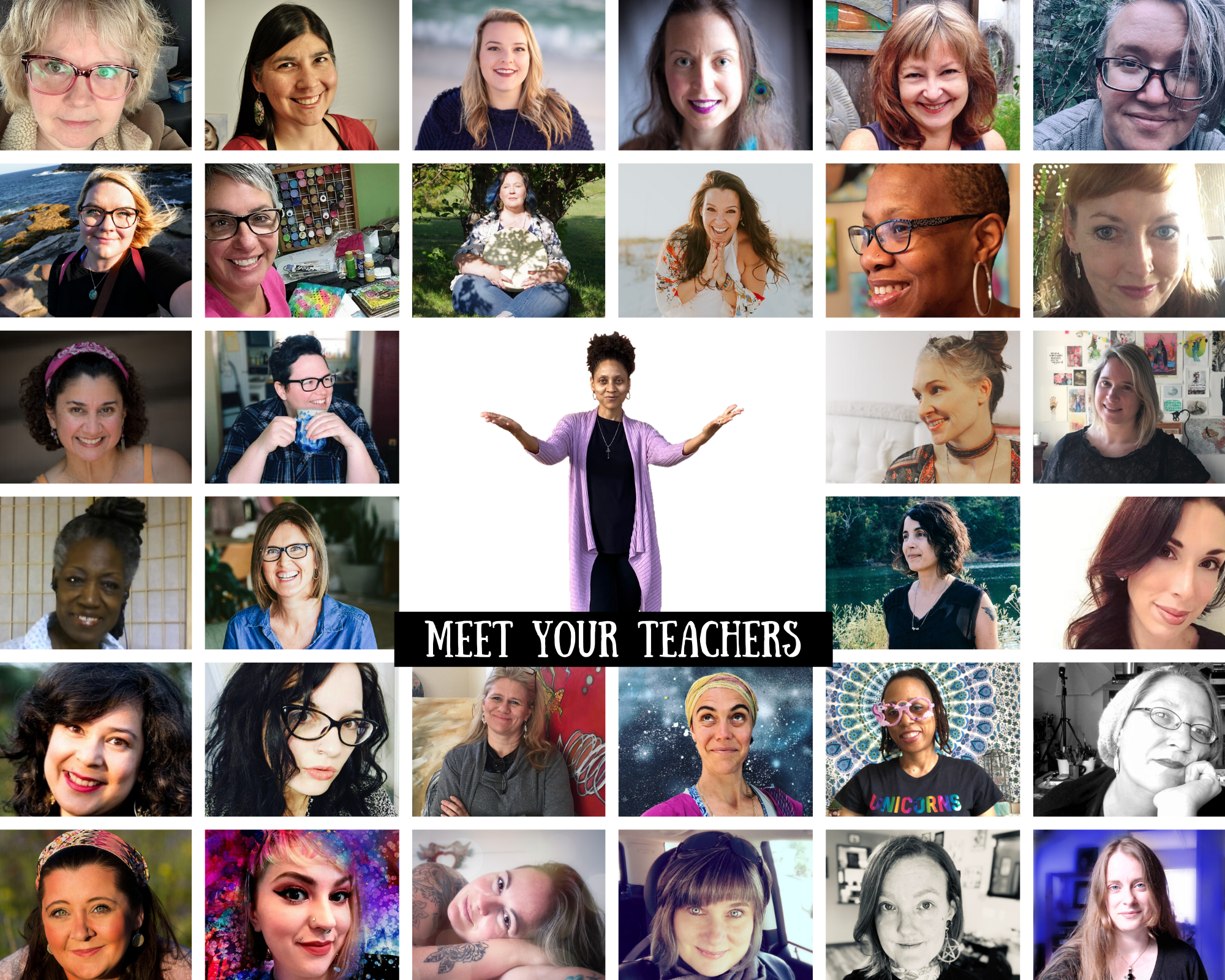 Longer bios are in the classroom. Scroll down to check out the session titles (a few still forthcoming).
Row 1: Michelle Rydell, Melanie Rivers, Paige Ward, Ashely Raasch, Joanna Powell Colbert, Sarah Trumpp
Row 2: Emily Mulroney, Consie Sindet, Vanessa Sage, Fallon Jaye, Tiare Smith, Kerrie Norris
Row 3: Monica Moran, Stacy Maskell, Kiala Givehand (center), Chris-Anne Donnelly, Vanessa Oliver-Lloyd
Row 4: M. Ruth McCants, Denise Daffara, Jenn Gallucci, Ivy Newport
Row 5: Shinjini Mehrotra, Julia Eve, Amy Steinberg, April Miller McMurtry, Kristen Radden, Effy Wild
Row 6: Andrea Gomoll-Wünsche, Caroline Hiscock, Karen Faith, Victoria Smith, Jamie Sawyer, Hali Karla
NOTE: Additional teachers are providing guest lessons for the Deep Dive Level ONLY and are not pictured on the image above. Those are: Damon Givehand, Ernestine Lawrence, Carrie Mallon, and two more to be announced at a later date. Sara Burch is not pictured but will be sharing a recorded lesson for the PLUS level participants. Jo Klima is not pictured but will have a lesson in the Foundations Library.
Teacher Groupings

Traditional PPP Teachers
Amy Steinberg, Abstract Artist
Andrea Gomoll-Wünsche, Mixed Media Artist
April McMurtry, Creative Lunar Guide
Caroline Hiscock, Psychic Intuitive Artist
Denise Daffara, Artist & Wordsmith
Effy Wild, Journal Artist & Teacher
Emily Mulroney, Artist & Journaler
Fallon Jaye, Intuitive Guide
Hali Karla, Artist & Teacher
Jenn Gallucci, Soulful Life Coach & Tarot Teacher
Julia Eve, Tarot Reader
Joanna Powell Colbert, Co-Creator of the Herbcrafter's Tarot
Karen Faith, Mixed Media Artist & Visual Scribe
Kerrie Norris, Tarot Reader
Kristen Radden, Creatrix and Creativity Catalyst
M. Ruth McCants, Intuitive Astrologer and Journey & Moon Circles Facilitator
Michelle Rydell, Mixed Media Artist
Tiare Smith, Mixed Media Artist
Sarah Trumpp, Artist & Yogi
Shinjini Mehrotra, Mixed Media Artist & Tarot Reader
Vanessa Oliver-Lloyd, Art Witch & Archaeologist
Vanessa Sage, Priestess
Victoria Smith, Artist & Creative Guide
PPP Plus Teachers

Amy Steinberg, Abstract Artist
Ashley Raasch, Artist & High Frequency Channel
Chris-Anne Donnelly, Creator of the Light Seer's Tarot & The Muse Tarot
Consie Sindet, Mixed Media Artist
Denise Daffara, Artist & Wordsmith
Ivy Newport, Artist & Creative Guide
Jamie Sawyer, Deck Creator
Kristen Radden, Creatrix and Creativity Catalyst
Melanie Rivers, Mixed Media Indigenous Artist & Teacher
Monica Moran, Mixed Media Artist
Paige Ward, New Earth Reiki
Sarah Trumpp, Artist & Yogi
Stacy Maskell, Priestess of Kindness, Empathy, & Service
Vanessa Sage, Priestess
Deep Dive Teachers
Ashley Raasch, Artist & High Frequency Channel
Carrie Mallon, Creator of the Spacious Tarot
Damon Givehand, Yoga & Health Mindset Coach
Denise Daffara, Artist & Wordsmith
Ernestine Lawrence, Kitchen Witch (Kiala's Mom)
M. Ruth McCants, Intuitive Astrologer and Journey & Moon Circles Facilitator
Paige Ward, New Earth Reiki
Sarah Trumpp, Artist & Yogi
Each teacher was invited because they add to the overall conversation happening within our community of seekers, creatives, and mystics. They all have amazing hearts and so much patience. They are nature lovers, tarot readers, painters, writers, deck creators, priestesses, crafters, illustrators, poets, yogis, healers, light workers, and teachers.
These are our guides for this journey towards rediscovering our truest selves. They will teach us how to fully embrace who we have been, who we are, and who we will become. In this program we celebrate the raw unfiltered truth, the real life "stuff", the beautiful ways we break open and unravel, and the messy ways we rebuild ourselves each and every day.
We invite you to experience more than one class, one lesson, or one conversation. We open the doors and ask you to sit beside us in sacred circle as we share rituals, meditations, questions, life mapping, and the practice of being present, still, feminine, and wise.
In this community we welcome the shadow so that we can fully sit with joy on the other side. We connect with our bodies, minds, spirits, and souls as we learn to deepen our compassion, forgiveness, and love for ourselves and others. We celebrate peace by finding what nourishes us and creates a feeling of wholeness.
This work is not for everyone, but if you've read this far, it's likely for YOU.
Are you seeking ways to nurture your soul's longing?
Are you ready to deepen your relationship with yourself so that you can deepen your relationship with others?
Are you ready to enter the unknown and brave the mysteries of YOU?
We are ready to support you as you do this transformational work.
The work of the Divine Feminine.
The work of spiritual empowerment.
The work of celebrating who you are in all your parts.
Join Us!!! The doors are open.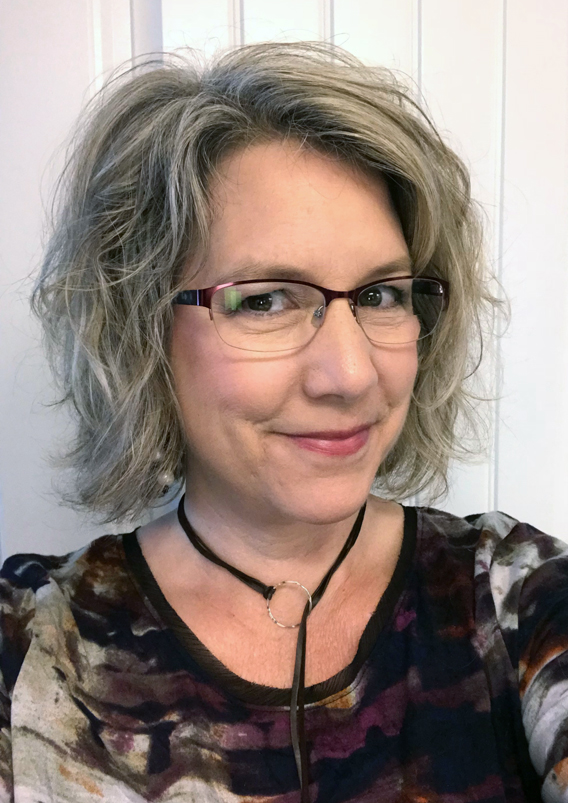 "This course tied in all that I have studied and been fascinated with since I could read. It provided a safe place to discuss such things as well. The live events were fantastic. You curated a superb panel of teachers. Blending art with all of it, brilliant. It was one of the most authentic and magical spaces I have been apart of in a very long time."
- Julie Baker, CreativelyOnward.com
"This is an excellent course for anyone who wants to take their art and spiritual practice beyond the realm of basic, mainstream thinking. The lessons help you connect to your soul in ways that you may never do otherwise. I say take this class. I'll see you there!"
- M.S., Seeker of Magic
Class Content
Bonus Content
Available in days
days after you enroll
What other PPP participants have said about PPP...
"Take a card deck, journal, and paint, add teachers who feel what they do deeply, blend in Kiala's elf and hummingbird energy, and sprinkle fairy dust on top -- that's Pull Pen Paint." (A 2017 participant)
"Great class using tarot, oracle cards, journaling, art and great people all sharing." (A 2019 participant)
"This was my first year in PPP and I felt like I found my long lost family. These women get me. Kiala is an amazing sacred space creator. She knows how to help each of us tap into our personal power using cards, astrology, and art. I've been sitting alone in my studio for years wanting a community like this. Now I'm in for life." (A 2019 participant)
"I really enjoyed all the sharing from the group. I also really love the art lessons." (A 2017 participant)
"I enjoyed learning more about the cards, going deeper with them, really using them as an ally and guide as we navigate through life. The study sessions were informative and I love that they were recorded, because it's not always possible for me to join in live." (A 2018 participant)
"This class changed my life. I know that sounds big, but it really helped me come out of my shell around using tarot and oracle cards for my creative life, for journaling, and for learning to listen to my own voice for guidance. I am thrilled to know there are so many others in the world who are doing the kinds of things I have dreamt of doing for so long. In short, I've found a community where I can be me in every way." (A 2019 participant)
"This was my second year in PPP and I wasn't sure I could go deeper than I had in 2017, but I was wrong. The teachers are magical and Kiala is the most gracious and generous hostess you can imagine. She brings us all together beautifully and invites us to go deep. I can't wait for 2019." (A 2018 participant)
"This class will change your life. It will guide you to the edge of the cliff and support you while you step forward. The community is sacred. The lessons are mystical gems with the power to heal. I am forever grateful to this group for giving me my wings, more clarity, and a stronger connection to my soul." (A 2019 participant)

Courses Included with Purchase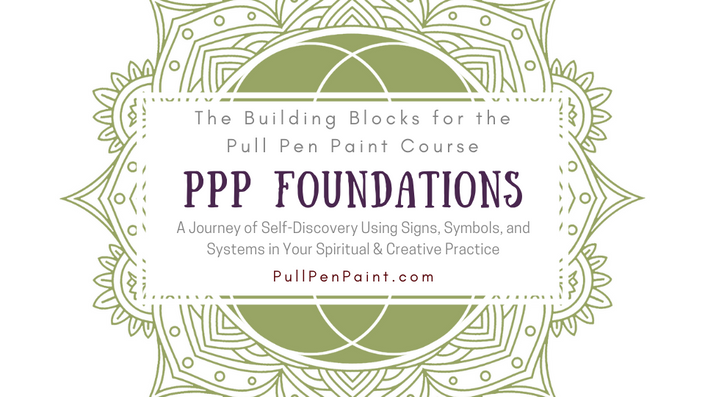 Pull Pen Paint Foundations
The Building Blocks for Pull Pen Paint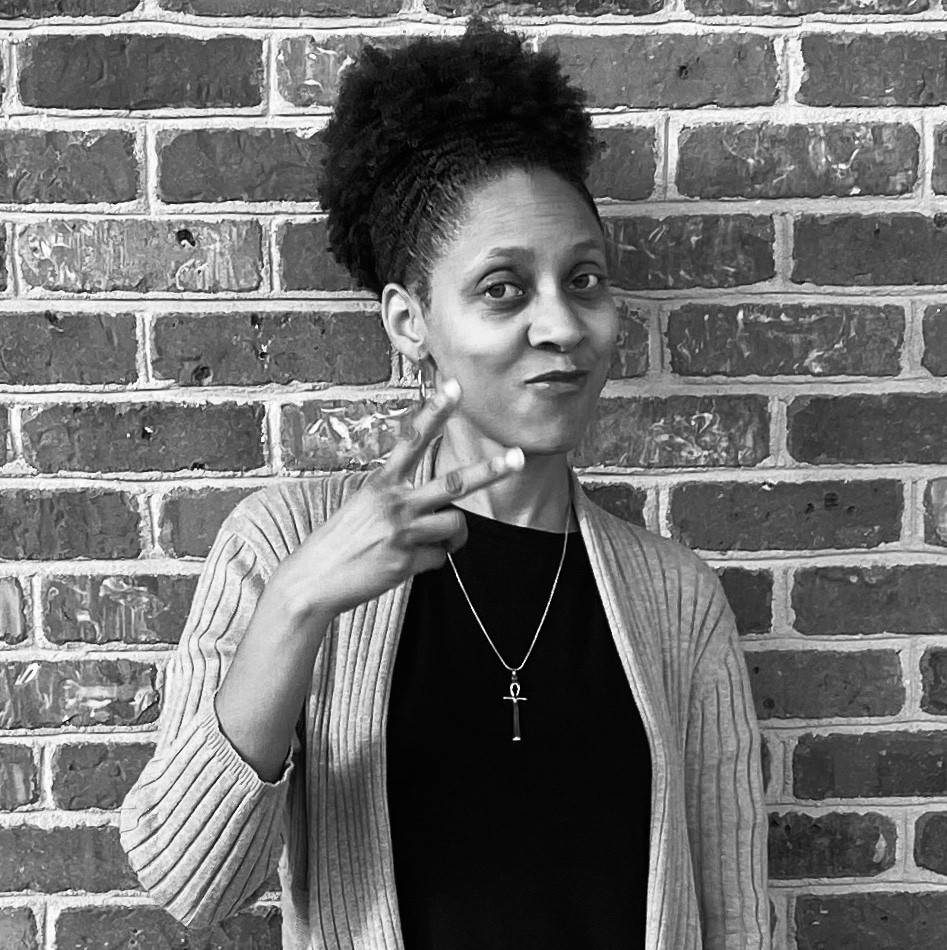 Original Price:
Frequently Asked Questions
When does the course start and finish?
The class begins as soon as you register. You get instant access to the foundational library so that you can get ready for PPP 2020 and have a more grounded start to the class. The live opening circle of Pull • Pen • Paint 2020 is on March 19th from 1PM to 4PM Central (Chicago) Time!! There will be no additional content added to the course after December 19, 2020, but you will have access to the class and the content until February 28, 2021.
How long do I have access to the course?
After enrolling, you have access to this course until Feb. 28, 2021.
What if I am unhappy with the course?
We would never want you to be unhappy, so please PURCHASE MINDFULLY. If you are in doubt, please email Kiala with your questions. Due to the nature of the class and the fact that you will have instant access to more than 20 lessons upon enrollment, we DO NOT offer refunds.
What supplies do I need?
PPP 2020 has more than 30 teachers who all have different styles and ways of working. In some sessions you will need your journal and a pen, in others you'll want to have lots of artistic supplies by your side. We have provided a BASIC supply list to get you started, but each teacher will have a list of supplies with their lesson.
I've never read or used tarot or oracle cards before. Should I still sign up?
YES!! Absolutely. If you are open to journaling and making art with tarot and oracle cards, we'd love to have you. No prior experience required. We give you lots of guidance and ways that you can begin to learn how to use oracle and tarot cards or how you can ignore them all together and just create along with us.
Which tarot or oracle deck do I need for the class?
You can use any deck(s) you want. Each teacher will be sharing their favorites with you, but you can use any that you like. You can even use an app on your phone if you prefer a digital deck. Based on the 2017, 2018, and 2019 courses, you will likely find lots of decks mentioned during the course, so you may want to buy one deck to start and begin a deck wish list :-). The most common Tarot deck used in the class is the Rider-Waite-Smith or decks inspired by the Rider-Waite-Smith.
Is this class about religion or does it focus on Tarot and Oracle as a different kind of religion?
No. This class has nothing to do with any one religion in the traditional sense. It really is a class about journaling, creating art, and be more fully present in your life so that you can tap into your inner wisdom and fine tune your internal GPS. We use tarot, oracle cards, astrology, numerology, and other ancient intuitive guidance systems as tools for deeper knowing and transformation. You can believe in anything you want. As long as you are positive, open-minded, kind, and respectful of others, we welcome you.
How does this class work exactly?
Great question! There are 30+ teachers in this course. Some of them will teach their sessions live/virtually. Those lessons are recorded and shared in the classroom. The other teachers will teach pre-recorded lessons for you to consume at your own pace. Those lessons are released on Mondays of the weeks when we have no live sessions (or as close to that as possible.) A schedule will be available to you in the classroom. The content for the program is held here on this site and you can access it 24 hours a day 7 days a week. We also gather in a private online room that allows us to see, hear, and chat with one another during live teaching sessions, study groups, and other virtual gatherings. We will pull cards, journal, make art, and sit in community holding space for our inner guides to play. All live sessions will be recorded and shared after the class session. We will also be in community in a private Facebook group. As soon as you enroll, you'll have access to any lessons that have been loaded to the classroom. There is a foundational library of past lessons (more than 20) to get you started. Finally, the course has three levels (new this year). You may sign up for PPP Traditional and PPP Plus on this page. If you want to take the Deep Dive, click the appropriate link on this page to be taken to the Deep Dive Info page and register there.
When are the live sessions?
The live sessions are all at various times. We try to take into account multiple time zones as we plan the sessions in order to accommodate our global community. A schedule is posted in the classroom.
What if I can't attend any of the live sessions?
That's okay and we will miss you, but each session will be recorded and posted in the classroom within 24 hours. You don't have to be with us in the session to benefit from the content. While we encourage you to make as many live sessions as you can, if you can't attend live you can still find value in the replay.
What happens when I sign up?
Well, the first thing is that we all do a happy dance! And while we're all dancing, your access is being granted to the class automagically and you can access the class instantly. You will see content in the classroom waiting for you. You can begin your journey immediately. You'll also get an email in your inbox welcoming you with some details to get you started.
Are the lessons downloadable?
Thank you for asking. The videos will NOT be downloadable, but you can watch them as many times as you'd like until Feb. 28, 2021. However, the PDFs are all downloadable.
Who do I email if I have questions?
If you have questions about registration or you need help deciding which level to join, email Kiala at kiala [dot] givehand [at] gmail [dot] com.
This course is closed for enrollment.