Pull Pen Paint 2023
A Journey of Self-Discovery Using Signs, Symbols, & Systems in Your Spiritual & Creative Practices
WELCOME TO YEAR SEVEN
In this IMMERSIVE online program we share methods of using signs, symbols, and systems on the journey towards self-discovery. We study & use a variety of intuitive guidance systems to elevate our personal journaling, spiritual, and creative practices. We believe that creative and sacred tools, when used intuitively & intentionally, can lead to deeper insights into who we've been, who we are, and who we can become.

This course is for all levels and types of journalers (art, visual, and written), writers, healers, guides, seekers, mystics, and light-workers. The content is designed with three kinds of students in mind: those who favor or want to use the written word, those who have a relationship with divination and the divine (or want to), and those who understand that we are all creative in our own way.
It's not just about tarot and oracle cards. And it doesn't matter if you've never used a tarot or oracle deck before, there will be plenty of opportunity to explore, learn, and grow.
While we will use Tarot and Oracle cards significantly in this course, we will also touch on, and incorporate, other ancient guidance systems (astrology, numerology, crystals, chakras, labyrinths, mandalas, human design, enneagram, and more).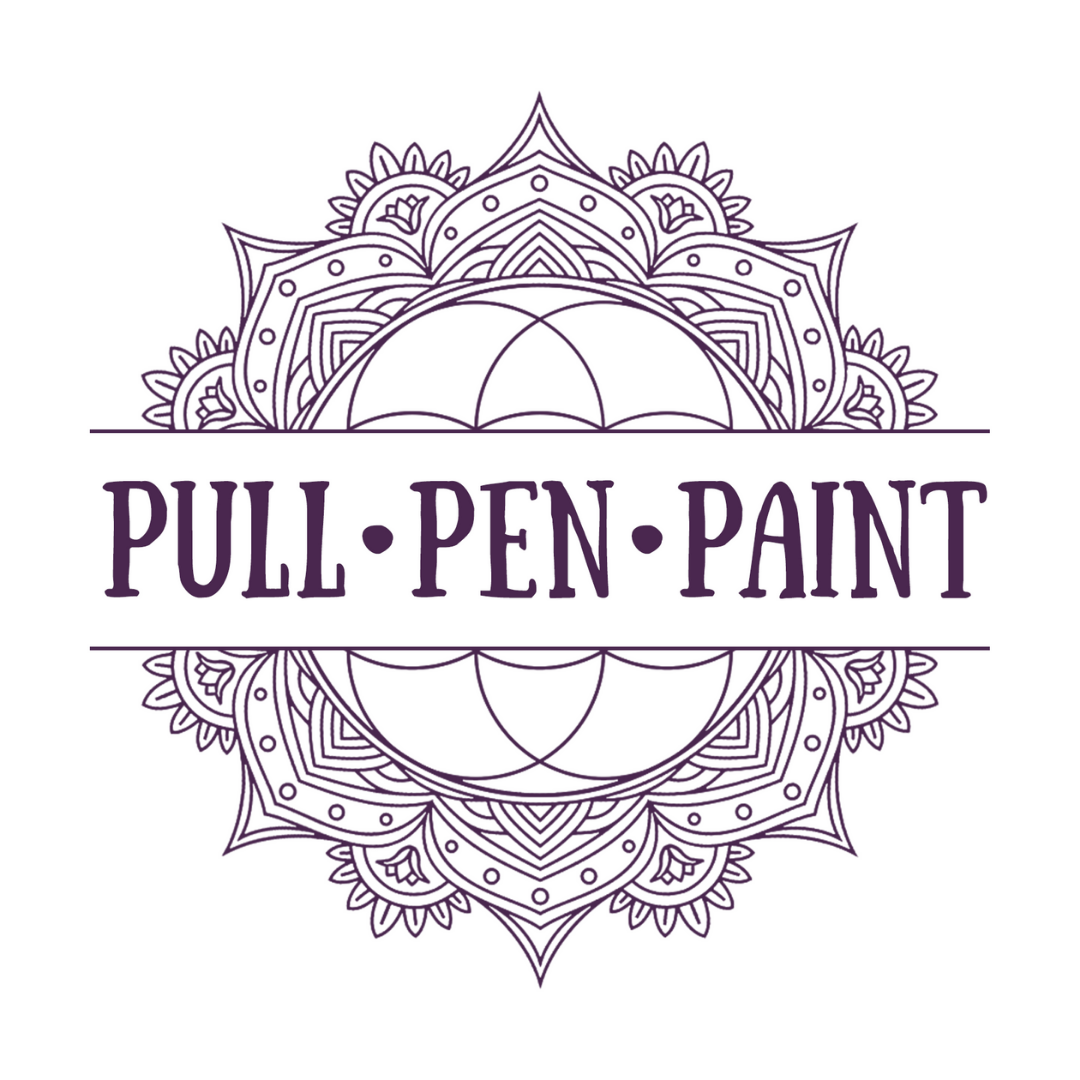 NEW FOR 2023 -- Our Year of Deepening
2023 is our SEVENTH YEAR of Pull Pen Paint and we intend to take you deeper into the processes and the practices. This year we want you to leave the program with more insights about how to establish & deepen personal rituals, routines, ceremonies, and practices that connect you to all the parts of you and to the world around you. With SEVERAL VIRTUAL RETREATS, a variety of book studies, monthly guest teachers, monthly create & chat sessions, study hall, creative catalyst co-working sessions, and access to Kiala's popular Moon Manifesting class -- Lunar Letters, we invite you to:
Try new things
Stay curious
See fear, frustration, and resistance as opportunity
Ask for feedback
Fellowship with your shadow
Master the art of self-discovery
Repeat the process more than once
Share your story
Track your progress
Integrate AND implement the learning
Connect the dots
Celebrate your challenges and your wins
and most of all, we want you to TRUST THE PROCESS!
This course is closed for enrollment.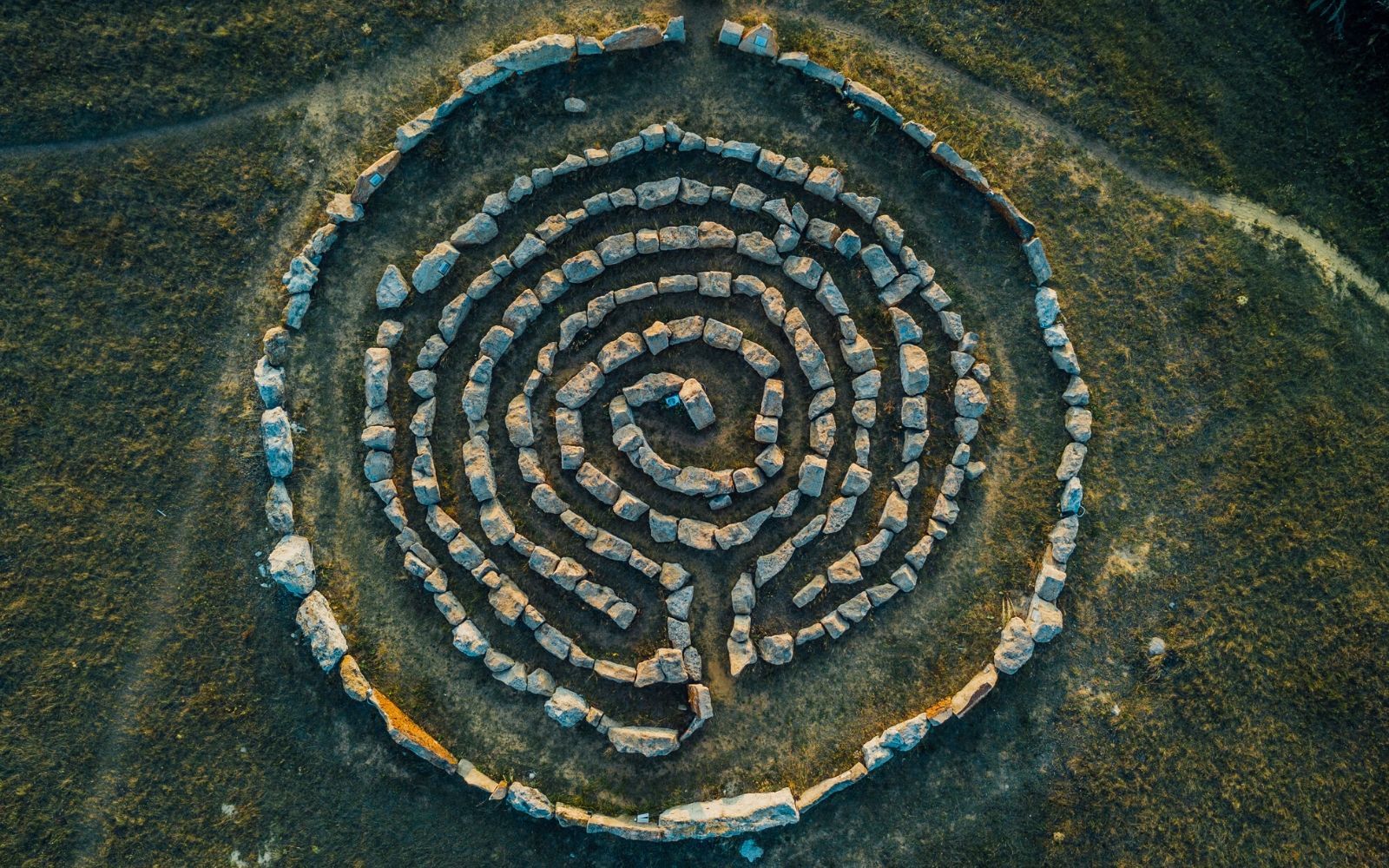 VIRTUAL RETREAT STYLE EXPERIENCES
Again in 2023 we're hosting TWO separate 3-Day Virtual Retreats (March and December). Each retreat will begin with opening the sacred container on Friday and continuing through Sunday early evening with live teaching, panel discussions, breakout rooms, sound healing, rituals, creative practice, and more. Imagine traveling to a beautiful destination where you will spend 3 magic filled days with other seekers who are ready for discourse around topics that feel important, sacred, fun, creative, exciting, new, mystical, and esoteric, combined with interactive conversations on how to incorporate what we learn into our modern lives. Now, imagine not having to travel at all. That's what we are providing -- two times this year. No flights. No hotel rooms. No driving. These retreats will be right from the comfort of your home where you get to have all of your supplies handy, all of your decks to choose from, and your favorite bed to sleep in at the end of the day.
NEW TO 2023 we've added THREE 1-day Mini Retreats. These single day immersions will feel similar to the 3-days but with a shorter time together + a Sunday sharing circle and study session for that that want to process the one-day event.
Each retreat centers around one or more of our 2023 Themes (learn more about the themes when you enroll).
2023 RETREAT DATES
March 17 - 19 -- Spring Equinox
May 27th (with Study Session on 28th)
July 29th (with Study Session on 30th)
September 23rd (with Study Session on 24th)
December 15 - 17 -- Winter Solstice
BETWEEN RETREATS
We will use the time between the retreats to integrate, implement, and DEEPEN our connection to the lessons, information, and practices. Participants will find support in the form of podcast style recordings, foundational lessons, and downloadable PDFs that ask you to reflect, notice, and observe your personal rituals and routines.
Create & Chat Sessions -- Virtual Live Sessions over the course of the year where we get together to create as a form of integration & implementation.
Study Sessions -- Virtual Live Sessions where we dive a little deeper into the content we've been exploring. It's a time to share where you are, what you've discovered, how you're navigating the content, and what progress you are seeing on your journey. This is also a time when we ask you to share any challenges and celebrate your wins.
Creative Catalyst Co-Working Sessions -- Weekly Virtual Live Sessions where we come together, check-in for 10 minutes, create and work in silence for an hour, then check-in for 10 minutes at the end. It's a powerful time for "getting stuff done".
Book Study Groups -- We have several community members who LOVE to read and share their love of reading. The book studies will be sessions where we add a layer of depth to our work by expanding our knowledge and understanding of various topics and ideas. This is where the Mystic, Seeker, and Investigator all get to play and learn together.
Healing Circles -- Once a month the healers, seekers, mystics, and PPPers get together to send out love and healing energy to our community. We start within our community with those in need of healing and ripple it out to the world.
Flow Motion Meditation -- Once a week body and breath meditation led by Damon Givehand. This weekly session is designed to help you move your breath and your body into alignment. Based on the principles of Viniyoga, these sessions are gentle and deep. They are also open to the entire LifeAlchemy Academy™ community. Just sign up for free HERE. If you join us in PPP you'll get access to recordings of the sessions, a space to process and ask questions of Damon.
The three main focuses in PPP are:
1. PULLING -- Learning to pull Tarot & Oracle Cards for creative exploration, self-study, and intuition training. This section also includes learning about other intuitive guidance systems like PULLING your astrology chart, your human design map, and your numerology blueprint. We organically include conversations about and connections to crystals, herbs, sacred geometry, chakras, goddesses, kitchen witchery, labyrinths, mandalas and more.
2. PENNING -- Explore written responses as a tool for going deeper with your personal practices. Written journaling helps you identify, reflect, excavate, embrace, emerge, and integrate. We will journal together, archive, document, and record our experiences using the cards (and other systems) for inquiry, and as guides. The lessons from the teachers will be invitations for all kinds of journaling. We write our SoulStories™ in the form of personal narratives, poetry, and short stories.
3. PAINTING -- Yup! That one is likely self explanatory, but it's important to know that, while we will use paint (of all kinds) to interpret our connection to the intuitive wisdom and the messages/answers living inside us, we also use the word "PAINT" here to mean creativity in general. We provide lessons that ask you to make things, draw/paint things, and create things. Sometimes those things are artistic or crafty, but they are always invitations for you to stretch yourself and get to know yourself more intentionally.
The program offers multiple opportunities for engagement and features the following:
Video tutorials, lessons, and replays
LIVE virtual sessions
Daily prompts for journaling and creativity
Inquiry-based activities, exercises, and inspiration
Tutorials to help bring your full creative expression into the world (including how to make a handmade journal or two)
A private Mighty Network group
Virtual study sessions, creative chats, and healing circles with course creator, Kiala Givehand, and other guest teachers
Lots of love, support, and encouragement
WHAT YOU GET WITH PULL PEN PAINT
Teachers provide masterful lessons from their areas of expertise, we complete the lessons, we share and fellowship in the discussion group and we repeat that each month. It has been a beautiful and amazing experience. You get access to:
FOUNDATIONAL LESSONS -- think of these lessons as the basic training for anyone taking Pull Pen Paint. In the library you will find more than 30 short lessons and activities to get you prepared and acclimated to how we navigate in this program. While several lessons will be in the classroom when you log in, many are rolled out over a series of months. The foundations give you a place to start if you join early and help you get grounded in some of the language and terminology of the program. It's also there to give you a place to reference when a more advanced lesson appears in the class. The foundational library is the FIRST thing we ask all students to consume in order to have a more powerful experience.
DAILY PROMPTS -- each month participants receive daily prompts for card pulls, journaling/reflection, and creativity. These are designed to help you cultivate a daily practice that becomes ritual, sacred, and inspirational for the other parts of your life. Of course this is an OPTIONAL way to work with the tools. You can and should make this work for your life. There are also suggestions for weekly prompts.
LIVE SESSIONS -- the cornerstone of Pull Pen Paint are the live sessions that take place in our virtual sanctuary. During these powerful sessions, you get to meet some of your teachers "in person" and learn from them in real time. On these calls you hear, see, and chat with teachers and other community members as the lessons happen. It's one of the most magical elements of Pull Pen Paint and is quite honestly one of the things you have to experience in order to truly know what PPP is all about.
ALL CALLS ARE RECORDED and available to paid participants.
MONTHLY RECORDED CONTENT -- each month we will unlock recorded content from various teachers that have taught in PPP over the last five years and add one or two new recorded lessons. The recordings are NOT downloadable, but you have access to them until the classroom closes on March 1, 2024.

This content covers topics under the categories of pulling, penning, and painting. There will, from time-to-time, be audio recordings, interviews, and other snack sized content to help you with integrating and implementing what you learn at the virtual retreats.
MONTHLY STUDY SESSIONS -- because this program is designed to help you INTEGRATE & IMPLEMENT these teachings into your life as a way to effect favorable change, we will gather once a month to review the lessons, ask questions of the lessons, share what the teachings unearthed, and be in conversation as community members doing similar work. The sessions happen near the end of each month and are recorded and placed in the classroom as AUDIO ONLY. These are NOT downloadable.
PRIVATE ONLINE DISCUSSION SPACE -- between live calls and study sessions, we gather and share in our private Mighty Network. You don't have to be in the network, but it is an added element to your personal growth and community connections. Kiala plans to be visible in the group as a way to be in conversation about the topics and to share a variety of "in the moment" insights. Teachers will often be available for chatting during the weeks leading up to their session and a couple of weeks after. This allows them to share their love of the work we are doing and to give you insights or behind the scenes peeks at their personal rituals and routines. The group gives you the opportunity to be a part of something larger than yourself. It helps you be in conversation with others who are working towards a common goal. It's a way to build mastery and skills in a safe space. It is also a place to come when you need to navigate challenges. And of course it's a place where we foster curiosity. But most of all, it's a place for you to build relationships with others beyond the retreats and live sessions.
And because we have so many students who are ready for more...
We created the Pull Pen Paint Retreat experience to help support a deeper journey that includes -- contextual content, support, and opportunities for interaction with the group, the teachers, and the tools.
This Year Everyone also gets...
⨁ Priority Access to online events/classes taught by Kiala outside of Pull Pen Paint

⨁ Exclusive podcast style recordings to enhance each lesson in foundations and 2023

⨁ Mystical BOOKBINDING tutorials from Kiala

⨁ Additional bonuses, discounts, and resources from some of our teachers

"This course is satisfying on many levels. Creative expression. Community connection. Intuitive development. It satisfies my desire for creative expression. With the variety of teachers I always receive a completely new way of creating or an idea for how to approach my art, writing, and intuition from a different perspective that lights me up in a whole new way. Most importantly, the journey through this course has given me a keepsake in my journal and art pages. Documenting my life in this way helps make the memories, lessons, and growth more notable. I have grown more in tune with my true self and feel more joyful expressing who I am in the world as a result of learning about myself with the information shared in PPP."
- Ebonee, Natural Hair Stylist & Reiki Practicioner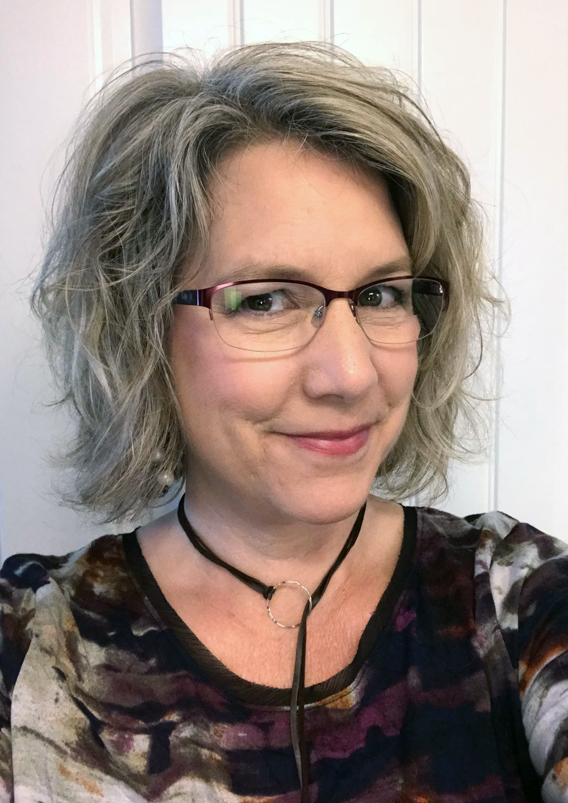 "This course tied in all that I have studied and been fascinated with since I could read. It provided a safe place to discuss such things as well. The live events were fantastic. You curated a superb panel of teachers. Blending art with all of it, brilliant. It was one of the most authentic and magical spaces I have been apart of in a very long time."
- Julie Baker, CreativelyOnward.com
(A three time PPP Student)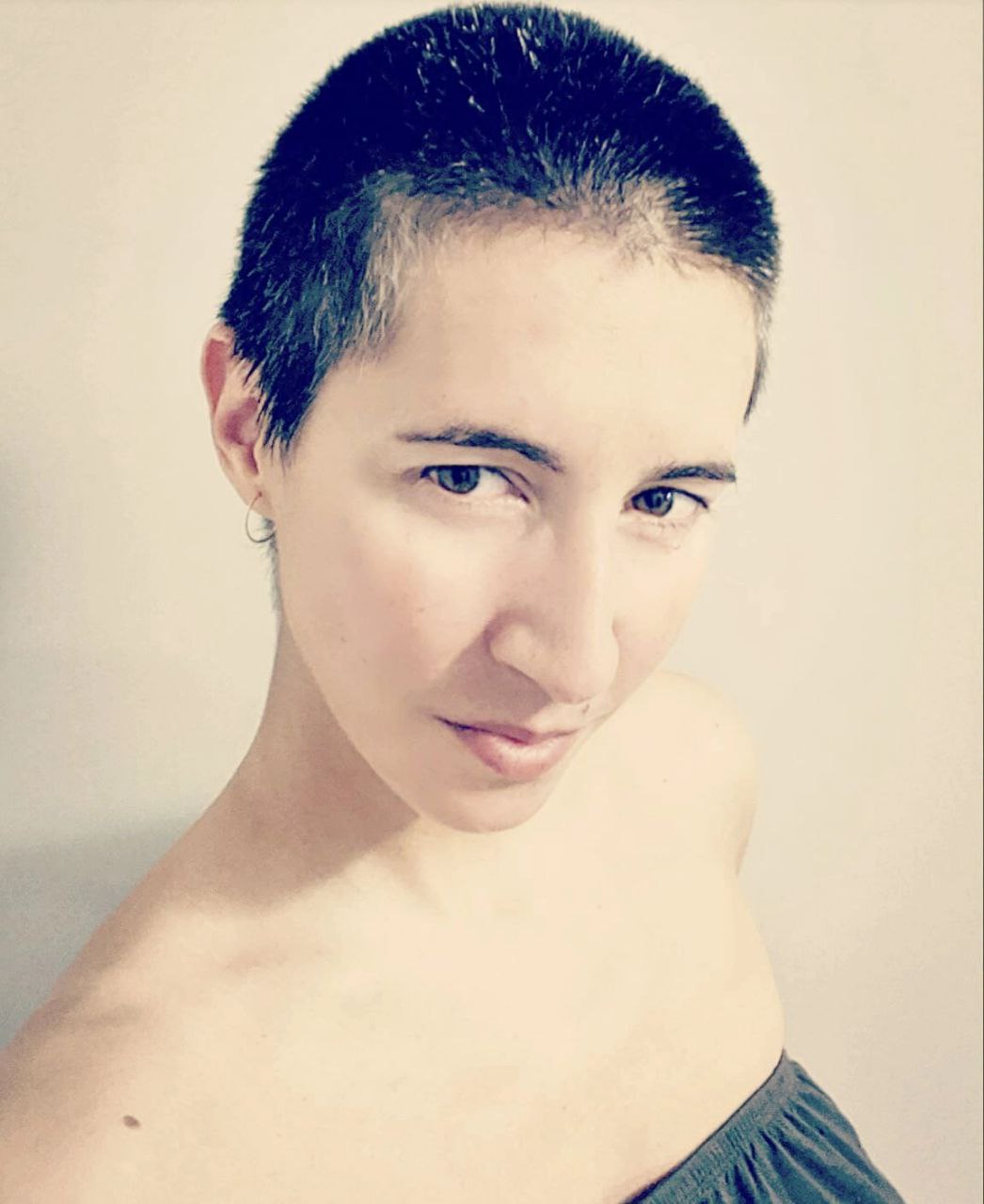 "PPP has awakened my creativity as well as made me dive into thinking about and discovering aspects of myself I would have never thought of in day to day passing. I have learned and grown so much over the past three/four years through the community, the offerings and the art. I can honestly say being a part of PPP has had a large part in understanding myself and shaping who I am today through the processes. The community alone is amazing and it's so much fun."
- Chrystyna, Musician & Artist
Your Teachers
Over the course of the year, you will have the opportunity to connect with and learn from a variety of teachers. Below is a list of the teachers and their areas of expertise. For the retreats, you will get a full line-up a few weeks before we gather. At the start of each month, you will be reminded and provided with the lessons that will happen between retreats. This fluidity allows for us to serve you best and make sure the content we provide is relevant and helpful.
NOTE: Those with an asterisk will be teaching with us for the seventh year in a row.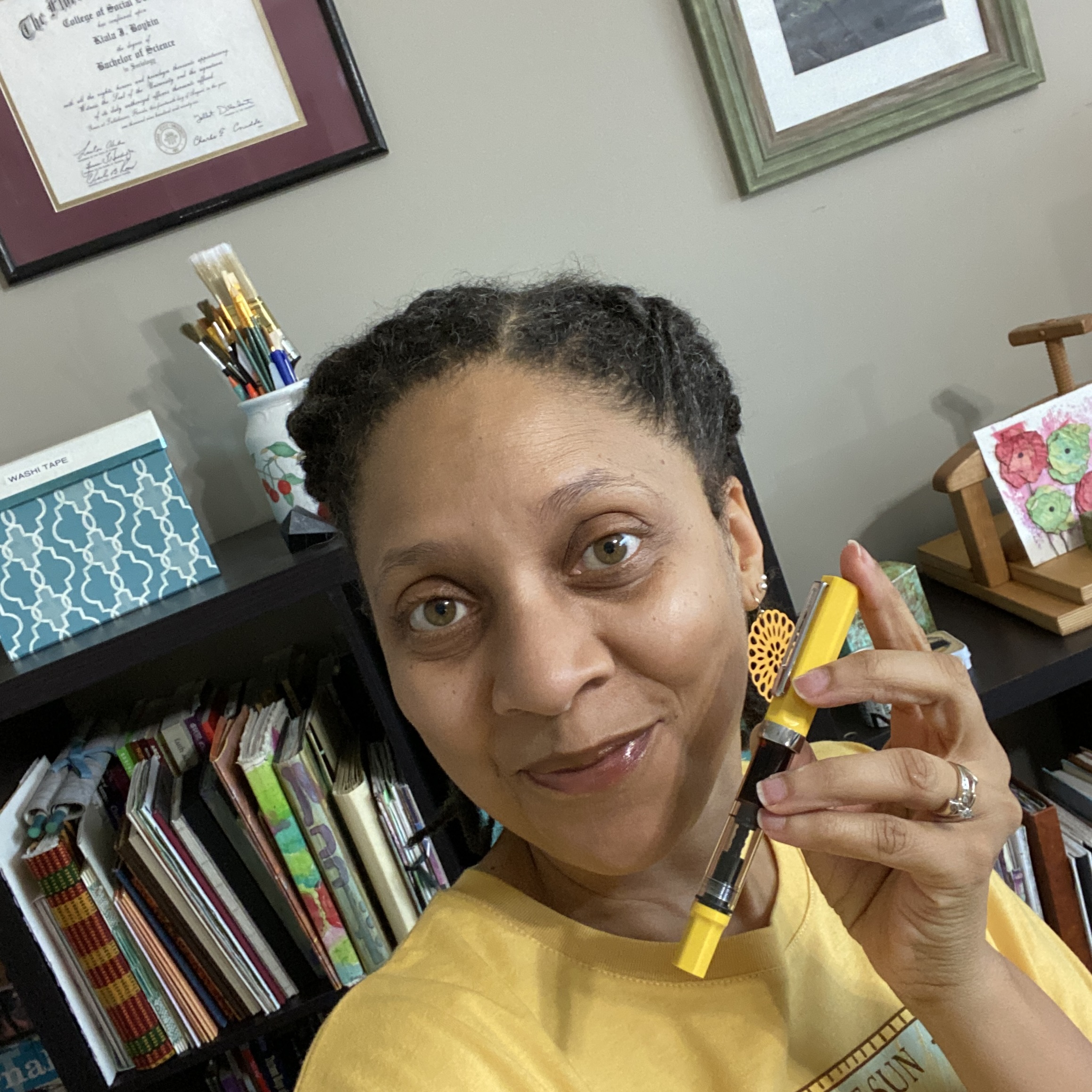 Kiala Givehand -- Pull Pen Paint Creator, Deck Creator, Multi-Passionate Creative & LifeAlchemist-- Instagram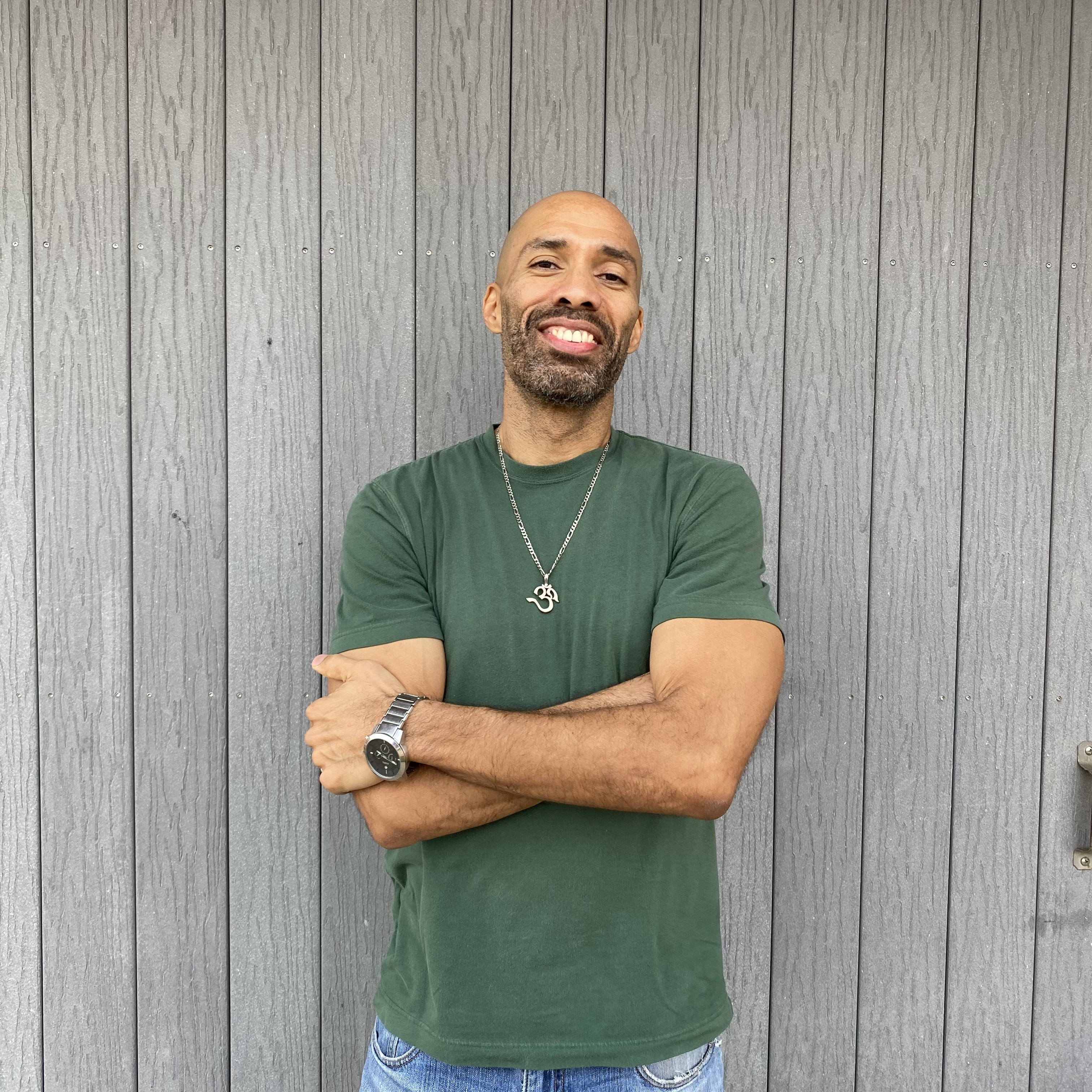 Damon Givehand -- Yogi, Mystic, & Author -- Instagram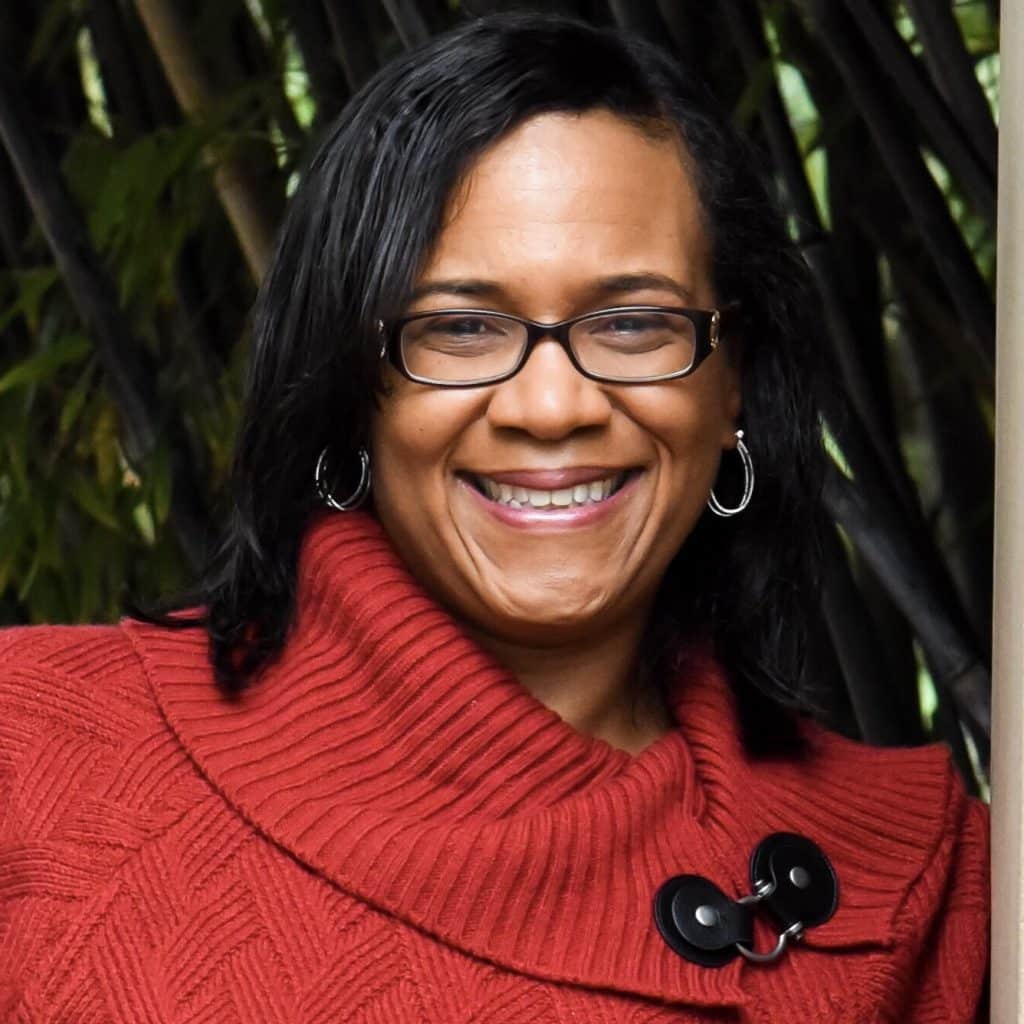 Clarinda Mann -- Astrocartographer & Human Design Specialist -- Website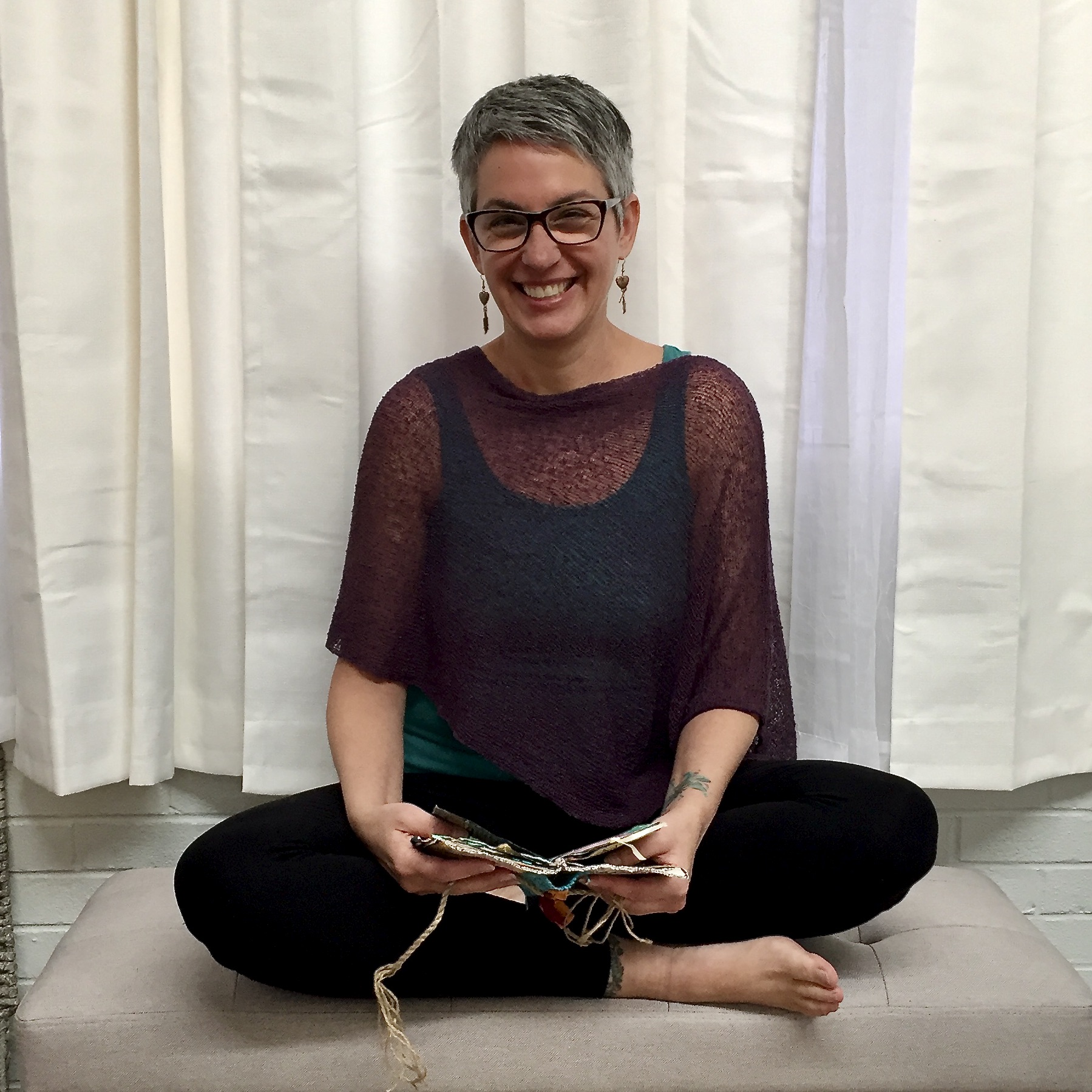 Consie Sindet -- Creative Mentor & Teacher -- Instagram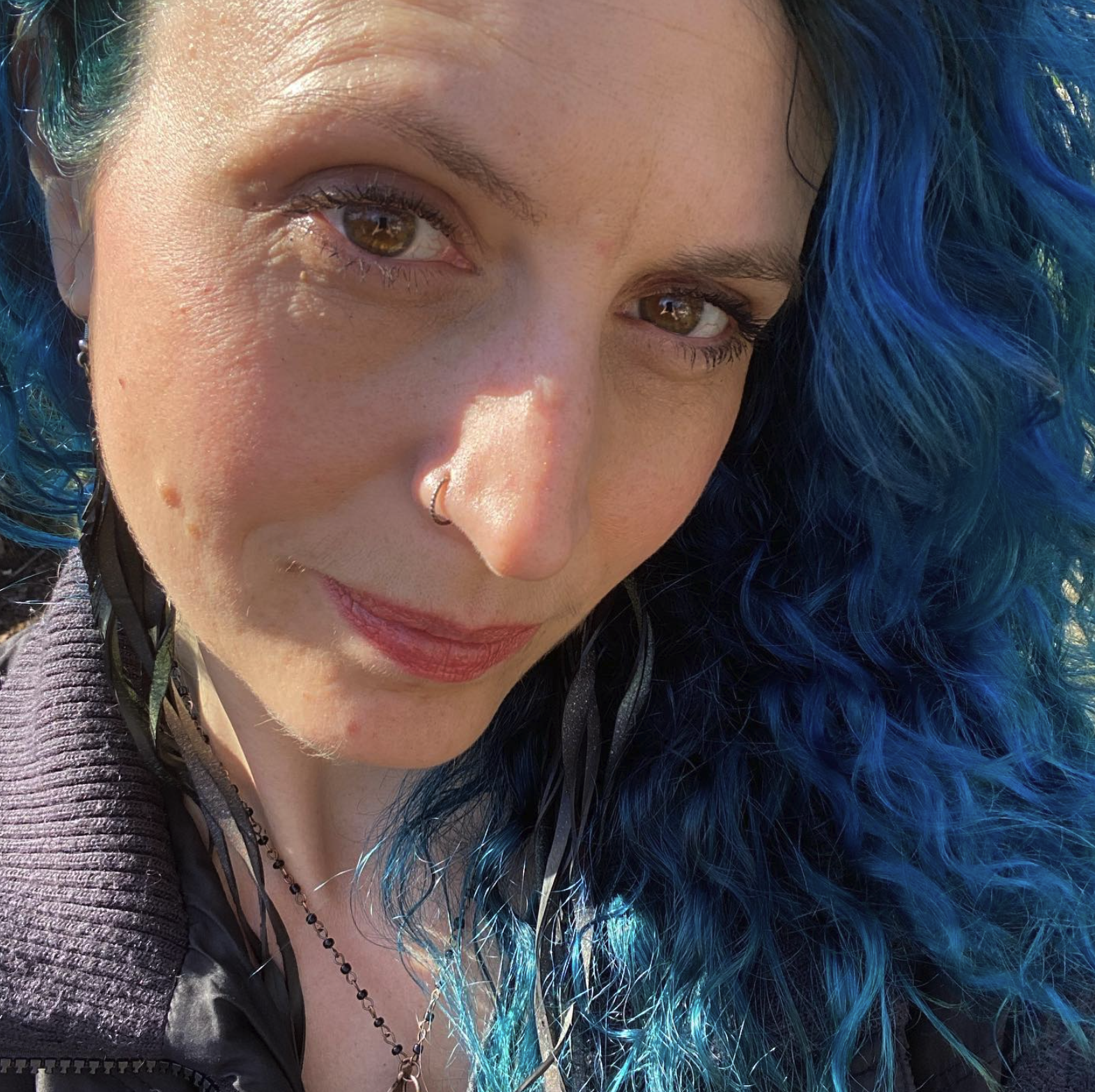 Erin Orion Abbott-Haines -- Soul Doula, Priestess, & Fiber Artist -- Instagram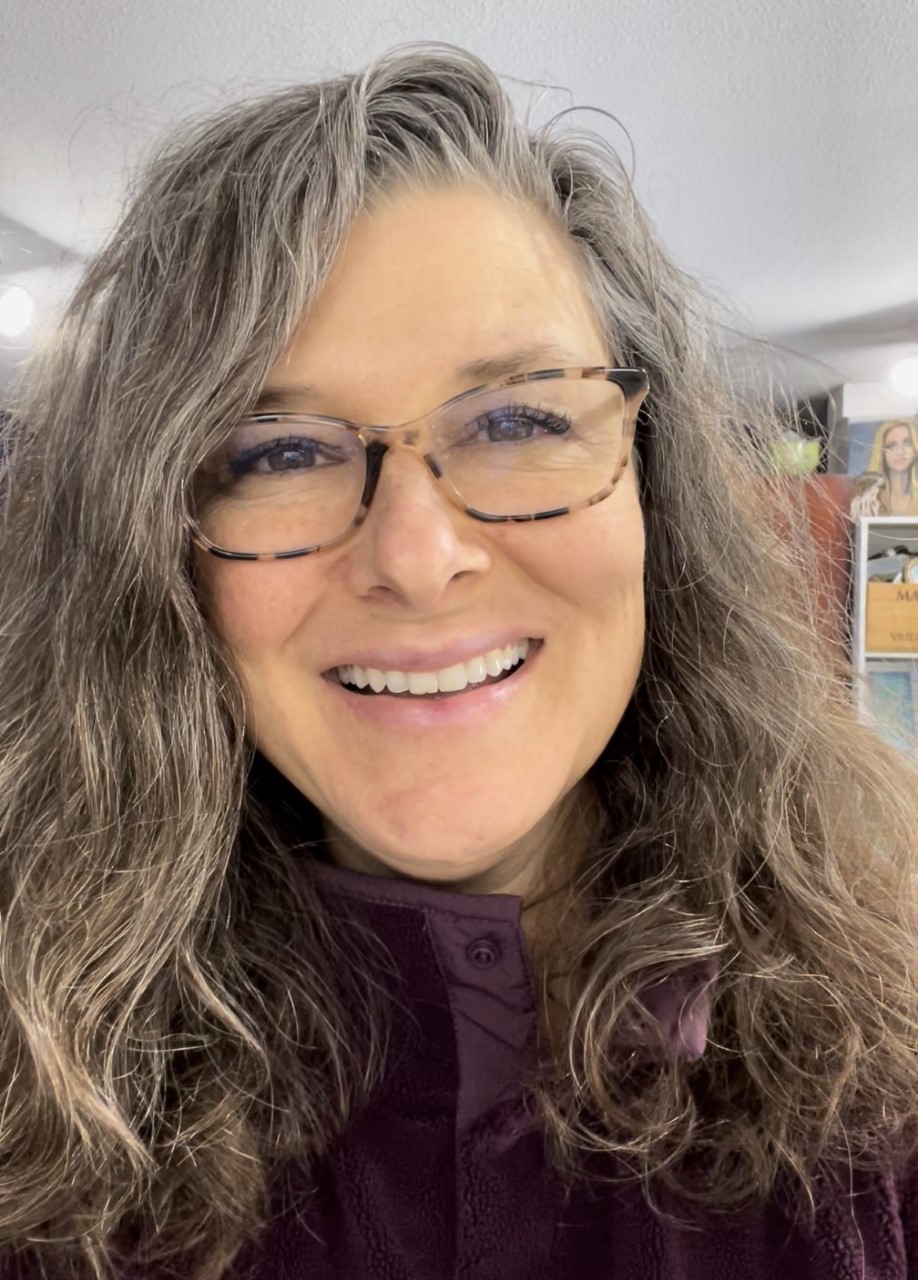 Gabrielle Anna Cormier -- Mixed Media Artist & Empathic Healer -- YouTube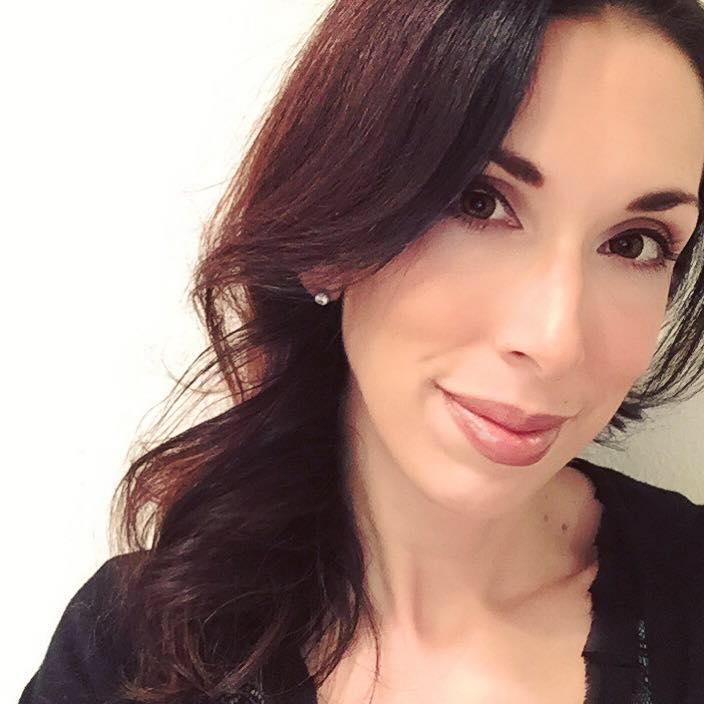 Ivy Newport -- Artist & Creative Guide -- Instagram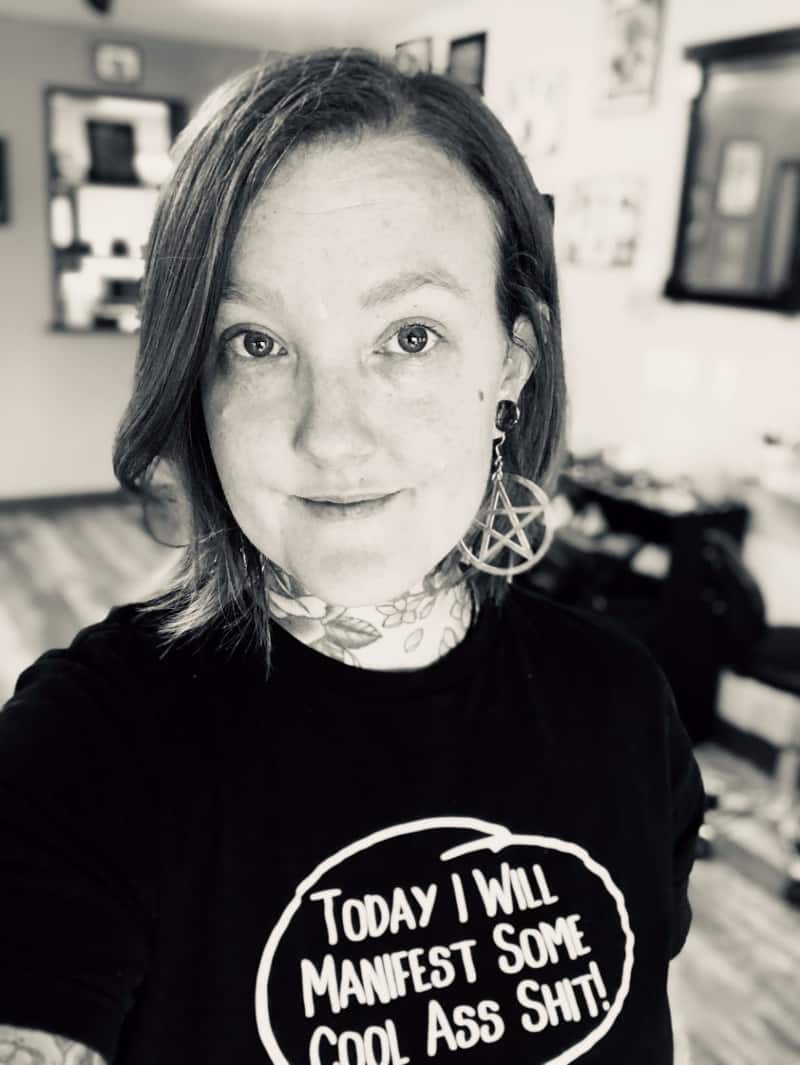 Jamie Sawyer -- Artist & Deck Creatrix -- Instagram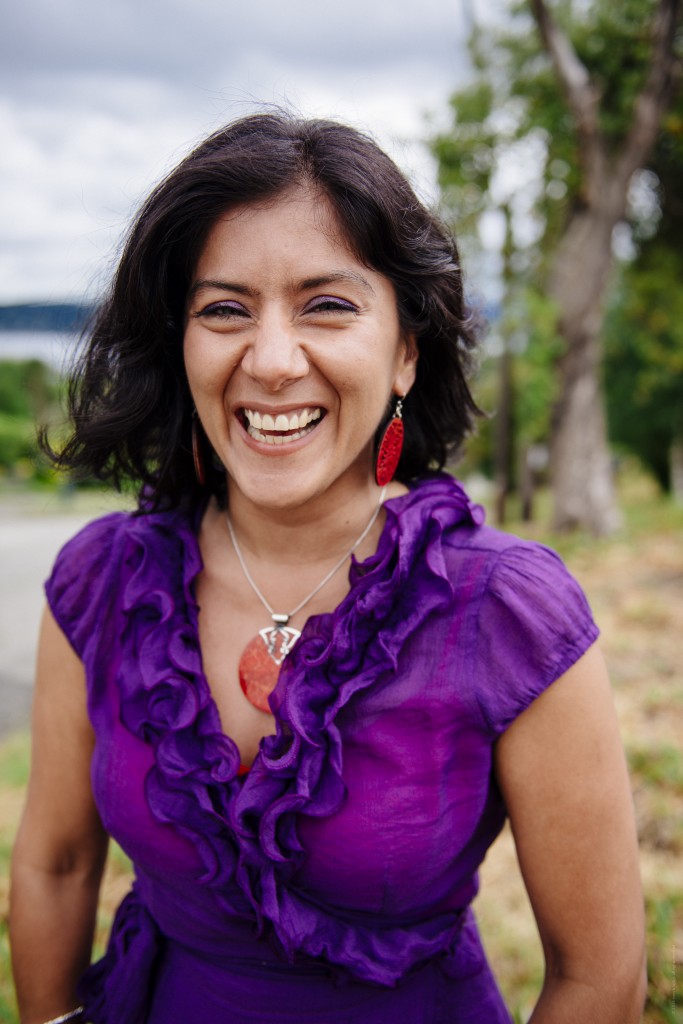 Jennifer Lucero Earle -- Somatic Alchemist & Creator of ArcanaDance™ -- Website
Julia Eve* -- Intuitive Tarot Reader -- Instagram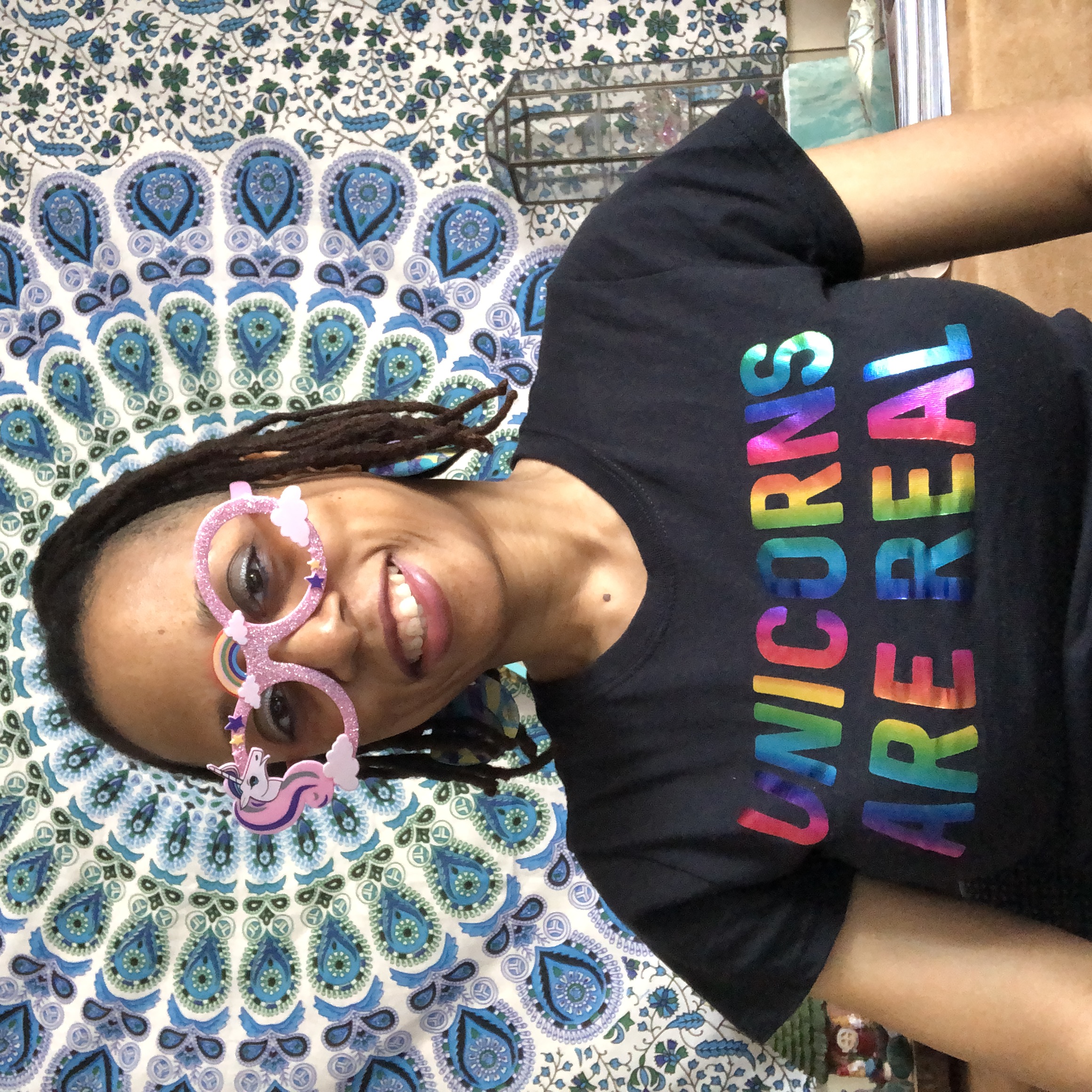 Kristen Radden* -- Creatrix & Instructor -- Instagram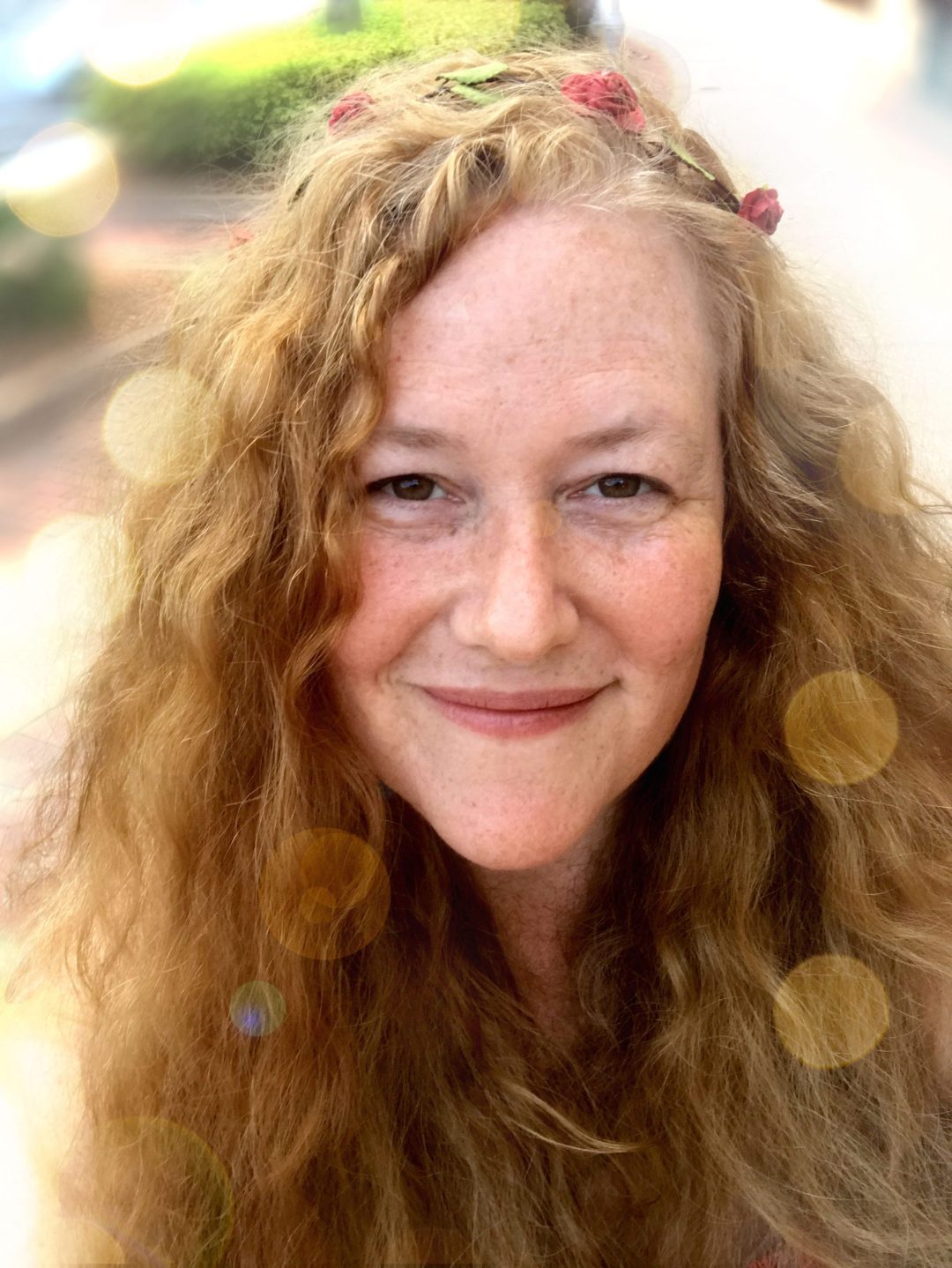 Rachel Torda -- Watercolor Artist, Creator of The Flow Tarot, & Writer -- Instagram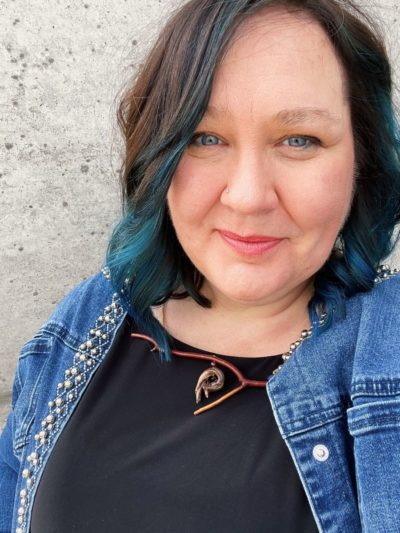 Vanessa Sage, PhD* -- Priestess, Poet, Anthropologist -- Instagram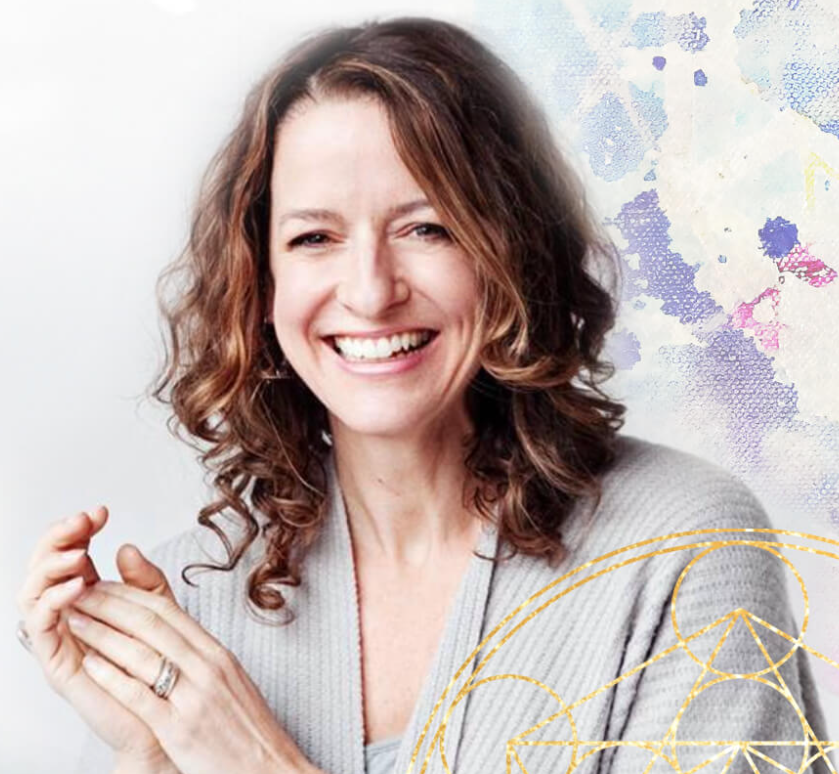 Whitney Freya -- Artist & Creativity Coach -- Instagram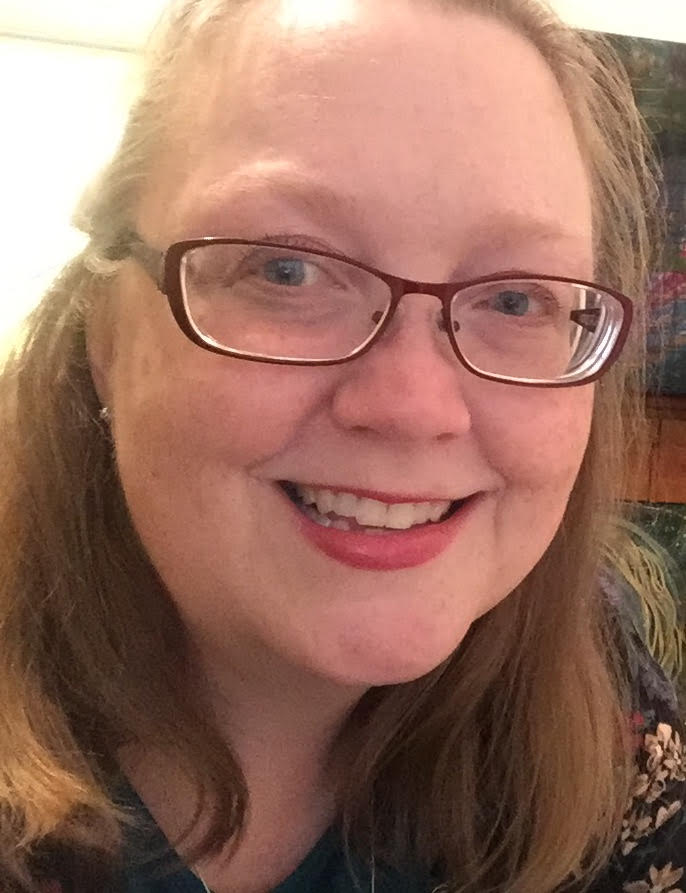 Beth Blakesley -- Artist & Writer, Creator of The Re-Deck -- Instagram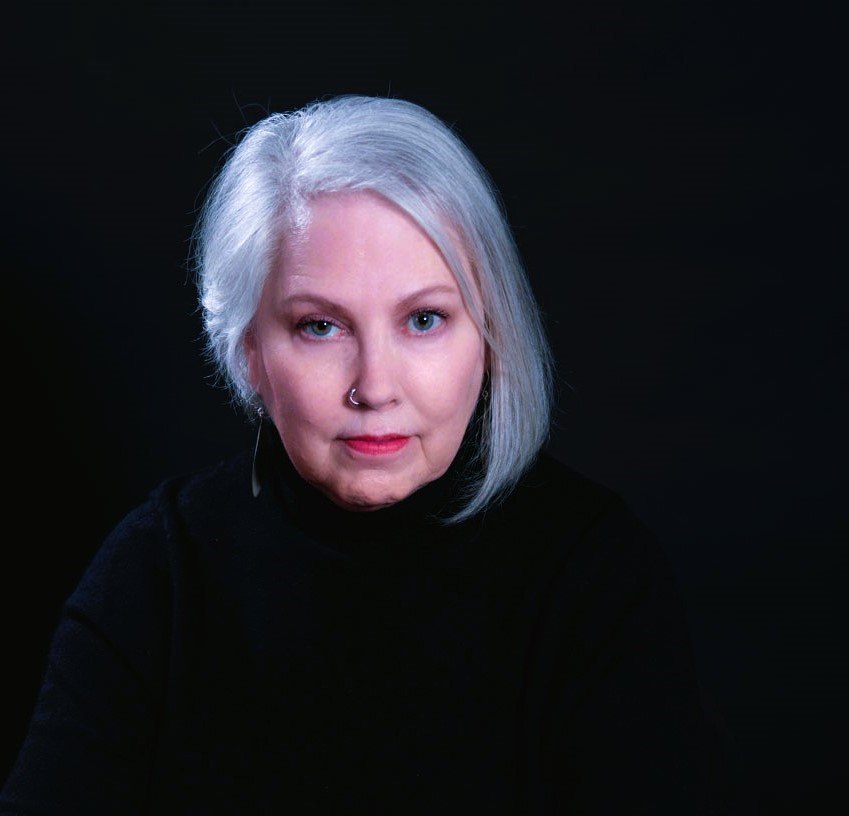 Elle Dooley -- Deck Creator, Lunar Guide, Coach -- Website
Denise Braun-Stargazer -- Intuitive Shamanic Guide & Healer -- Instagram
Sarah Trumpp -- Art Witch and Stencil Maker -- Etsy Shop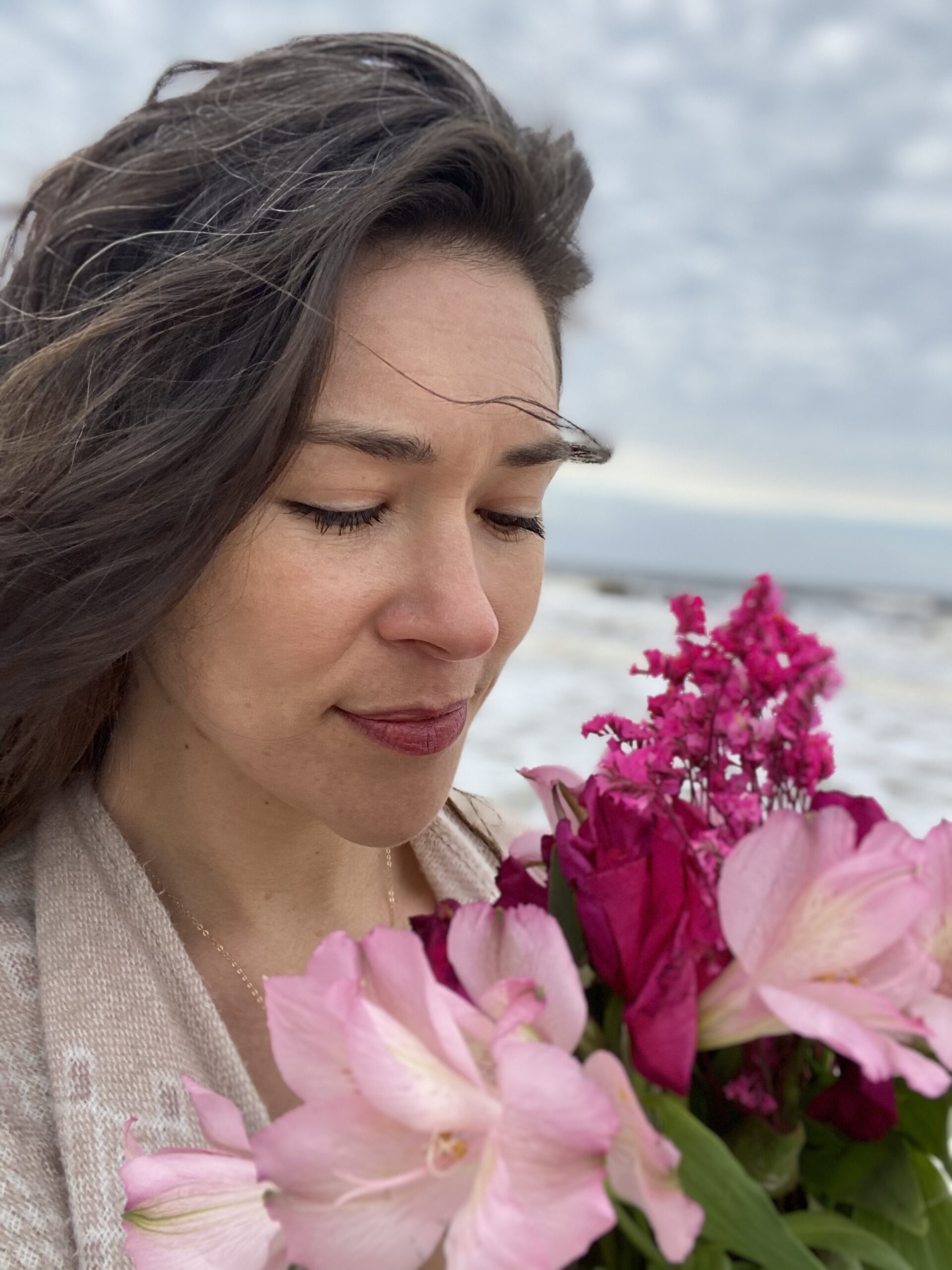 Sarah Grady -- Author, Teacher, Doula, Artist -- Website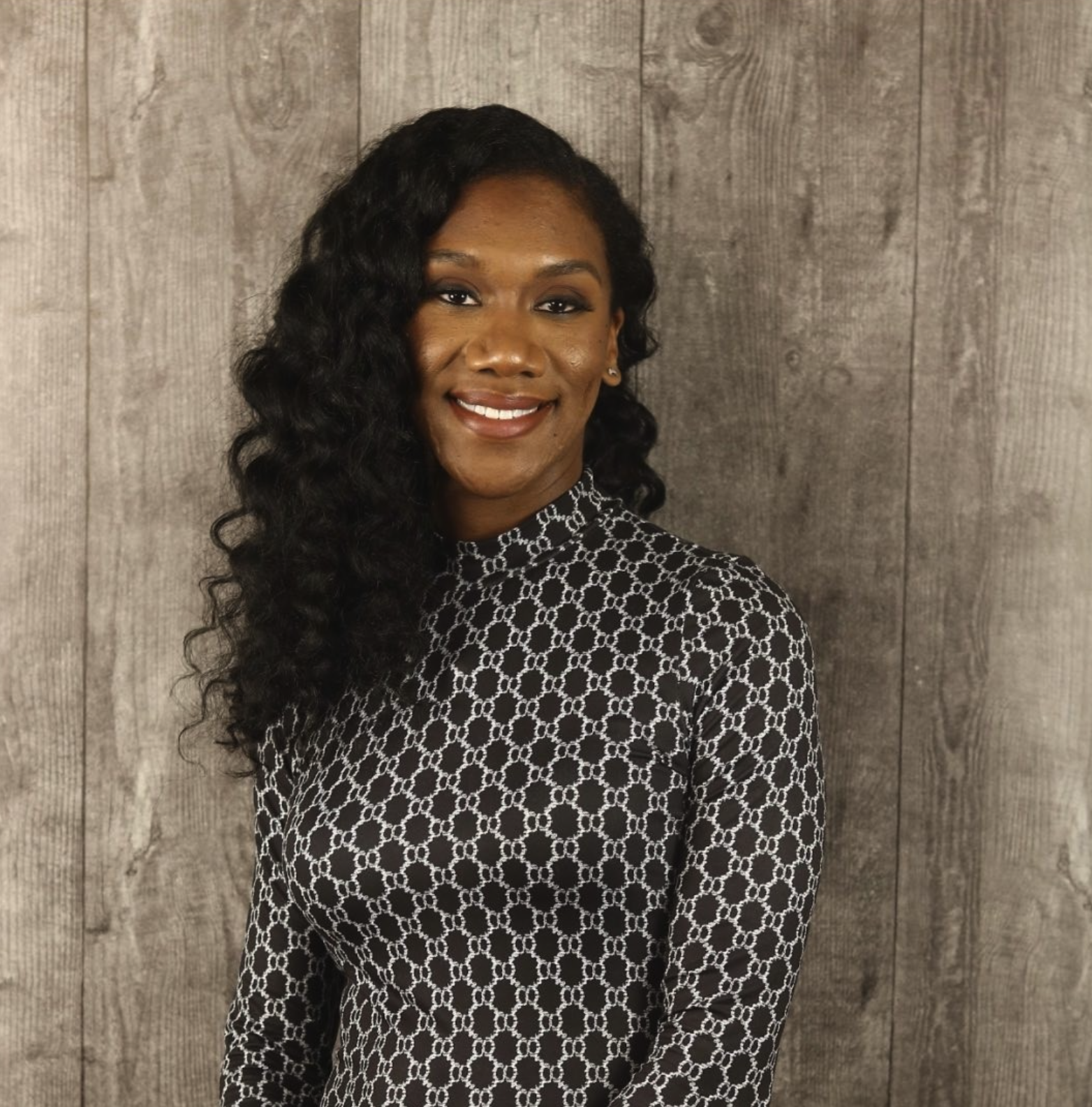 Ebonee Lumpkin -- Natural Home & Hair Stylist + Creative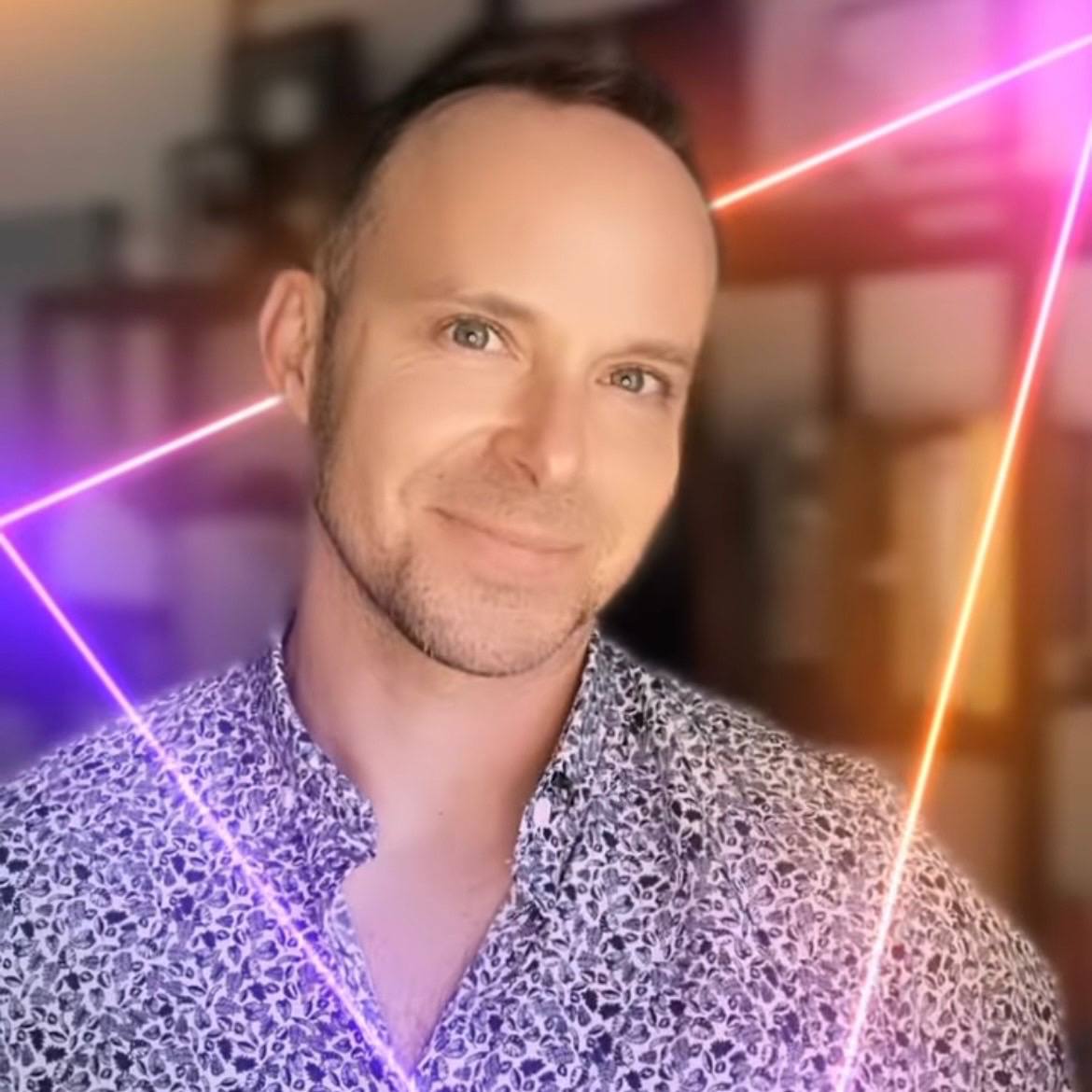 Thomas of Hermit's Mirror -- Tarot reader, teacher, author, and deck creator -- Instagram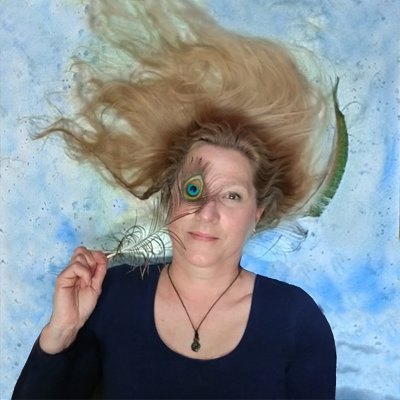 Joyce van der Lely -- Artist, Alchemist, Dream Creator -- Instagram
Shannan Belden -- Art Journaler, Witchy Nerd, & Slytherin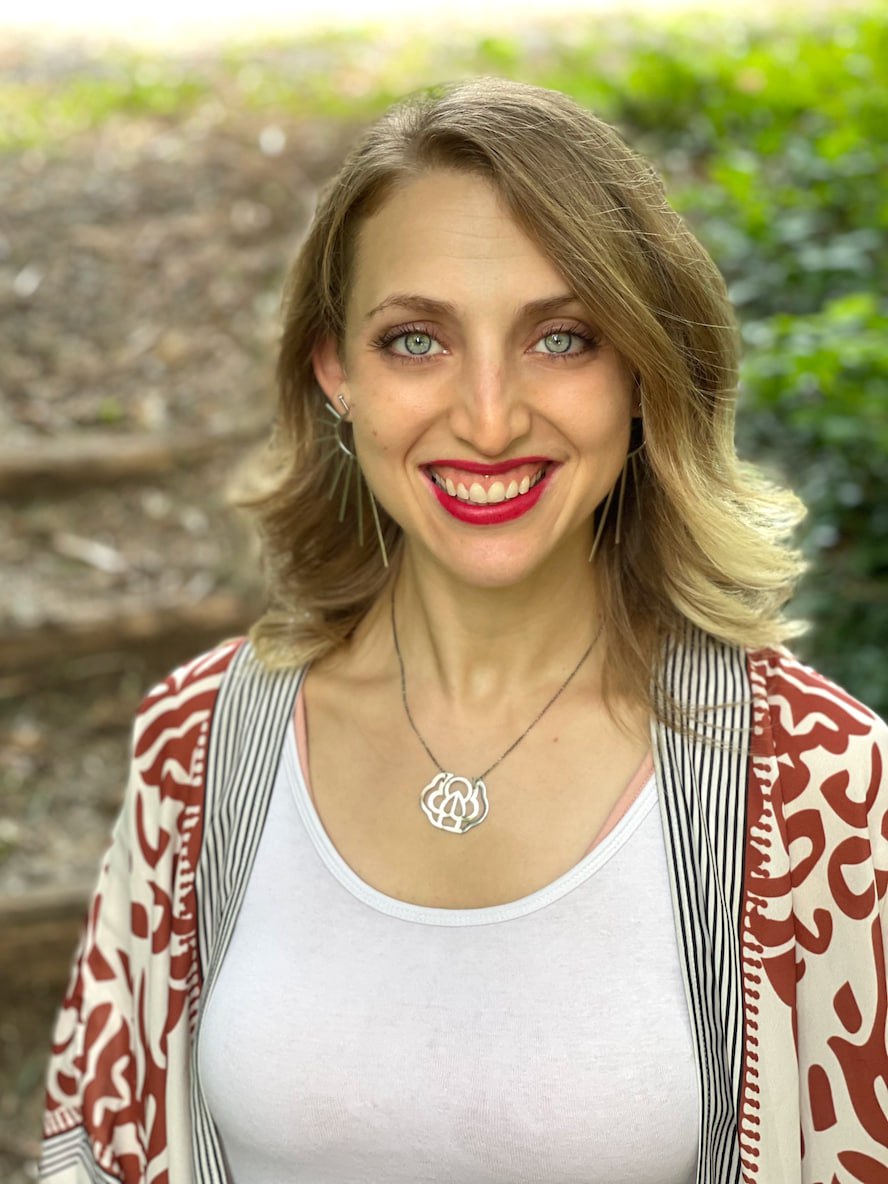 Betsy Batista -- Speaker, Storyteller, Soul Guide, Quantum Human Design Specialist -- Instagram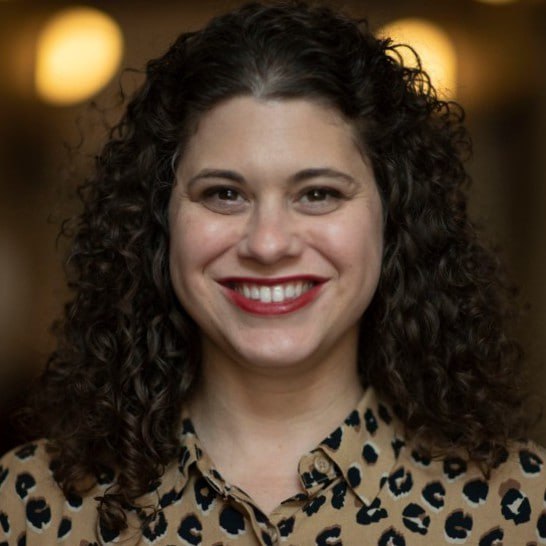 Dayna Schmidt-Johnson -- Astrologer, Mystical Misfit, & Community Manager for the Writual Society -- LINKS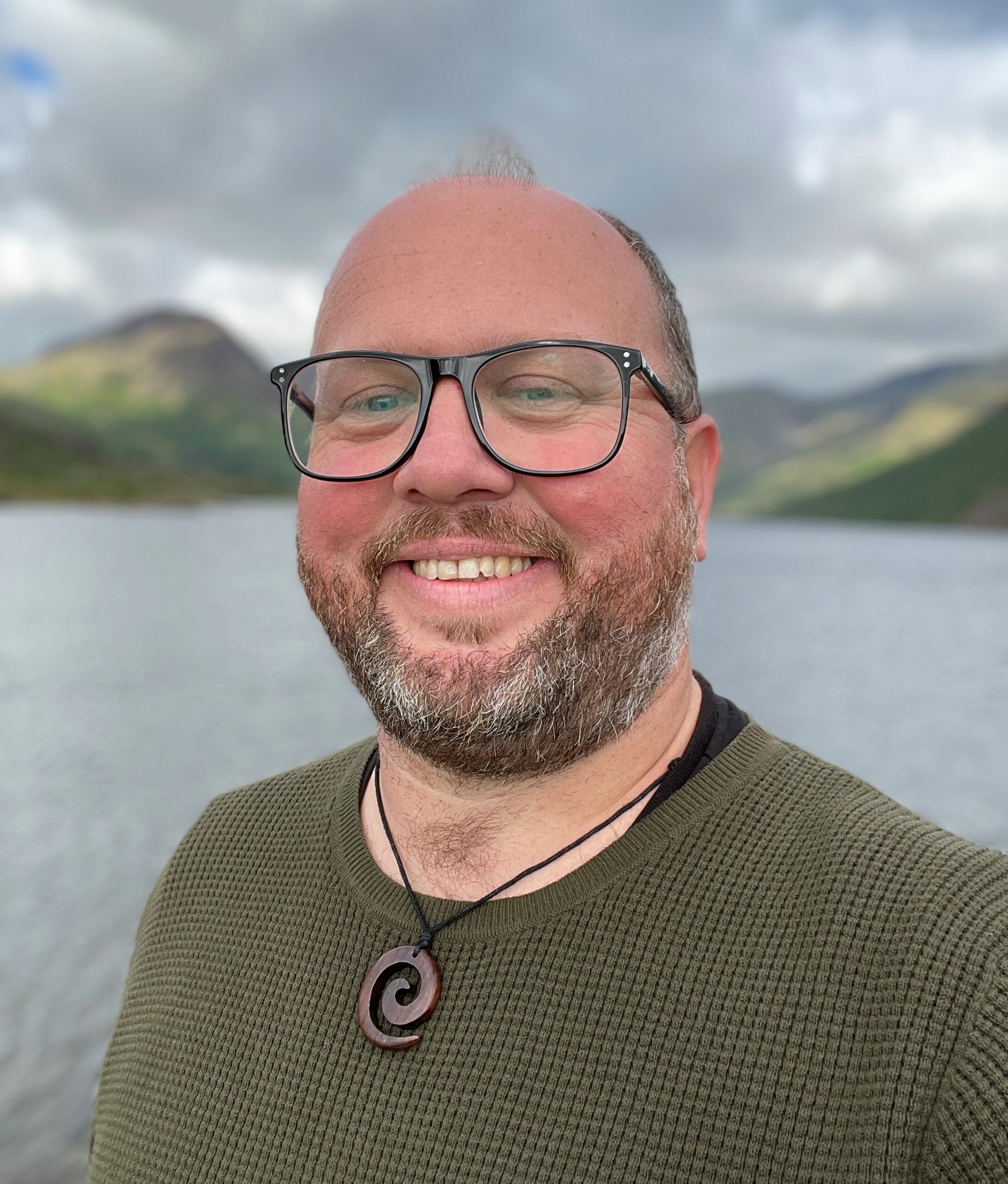 Terry Bowen -- Mystic, Coach, Teacher, & Guide -- Website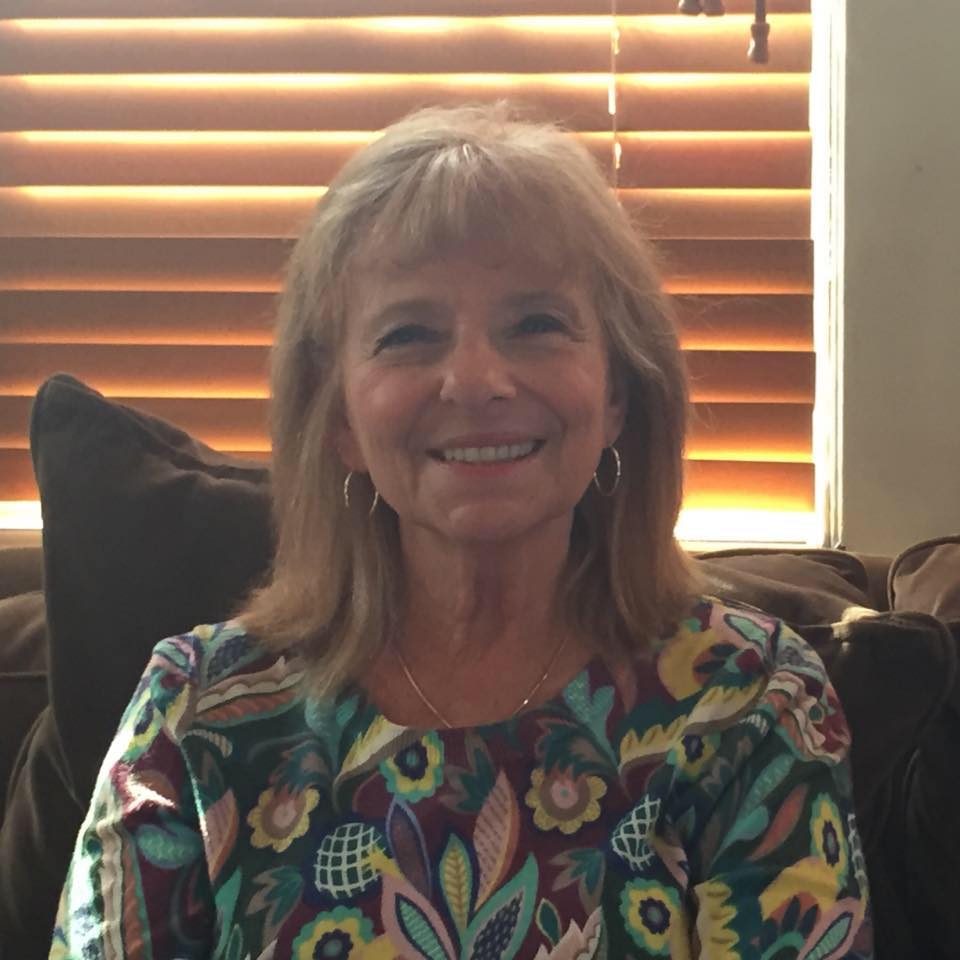 Lezli Censullo -- Tarot Teacher, Astrologer, & Creative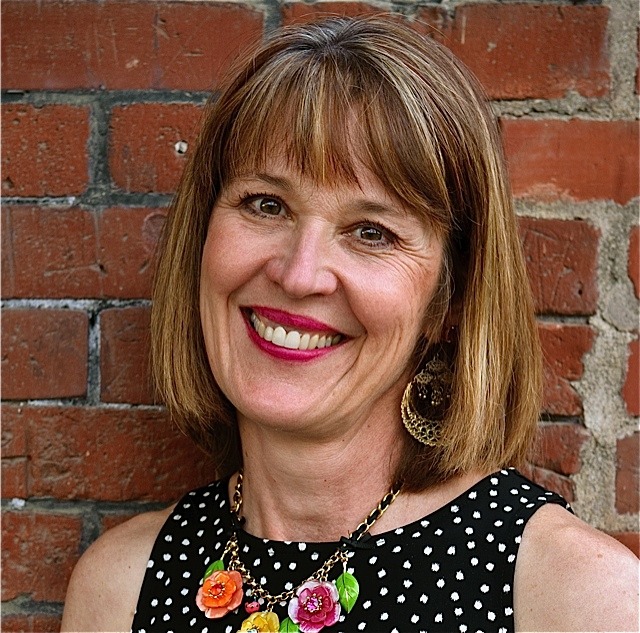 Kayce Hughlett -- Author & SoulStroller -- Instagram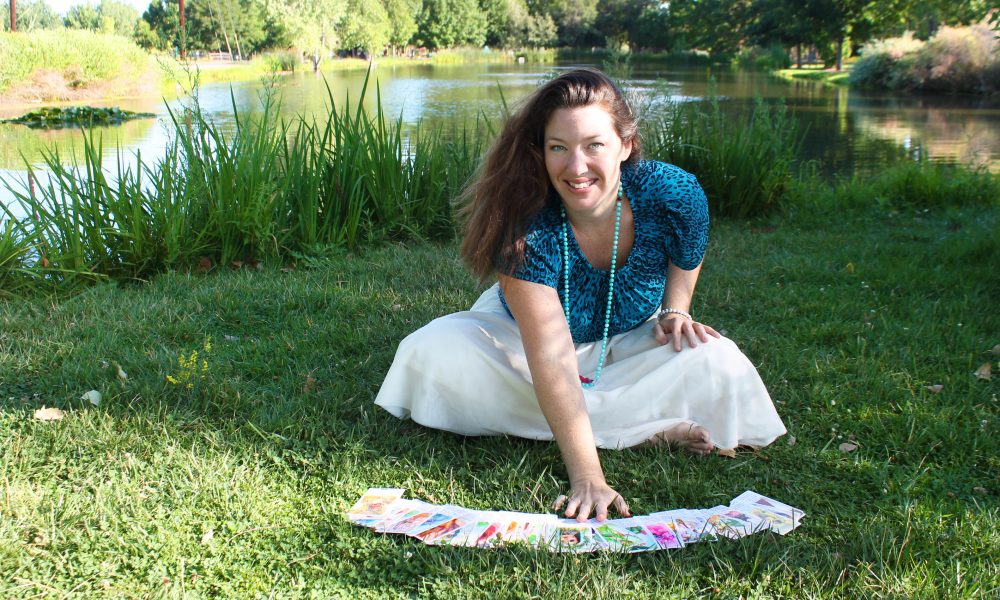 Jennifer Steidley -- Artist and Tarot & Oracle Deck Creator -- Instagram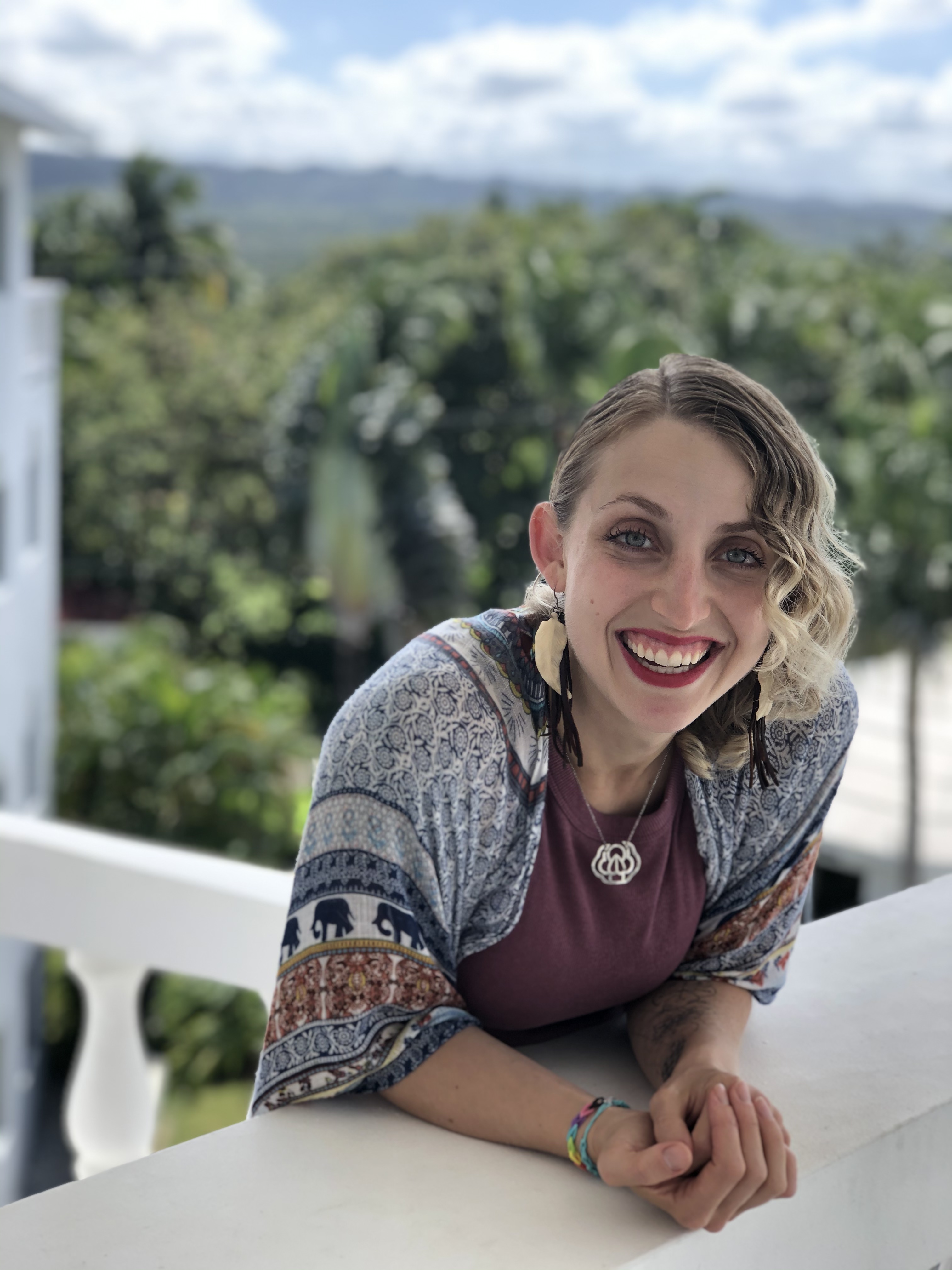 Betsy Batista -- Soul Guide, Storyteller, Transformational Coach -- Instagram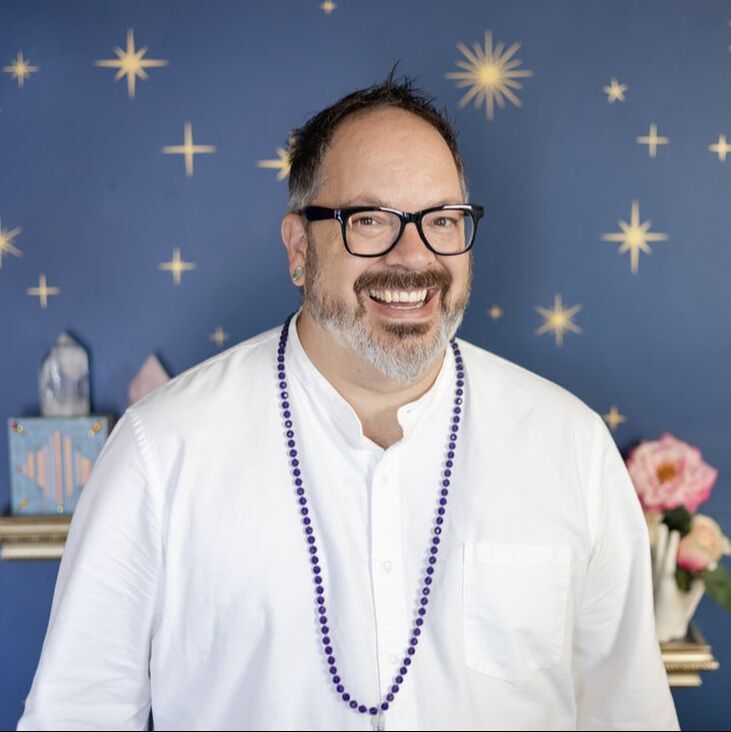 James Divine -- Palm Reader, Mystic, and Joy Manager -- Instagram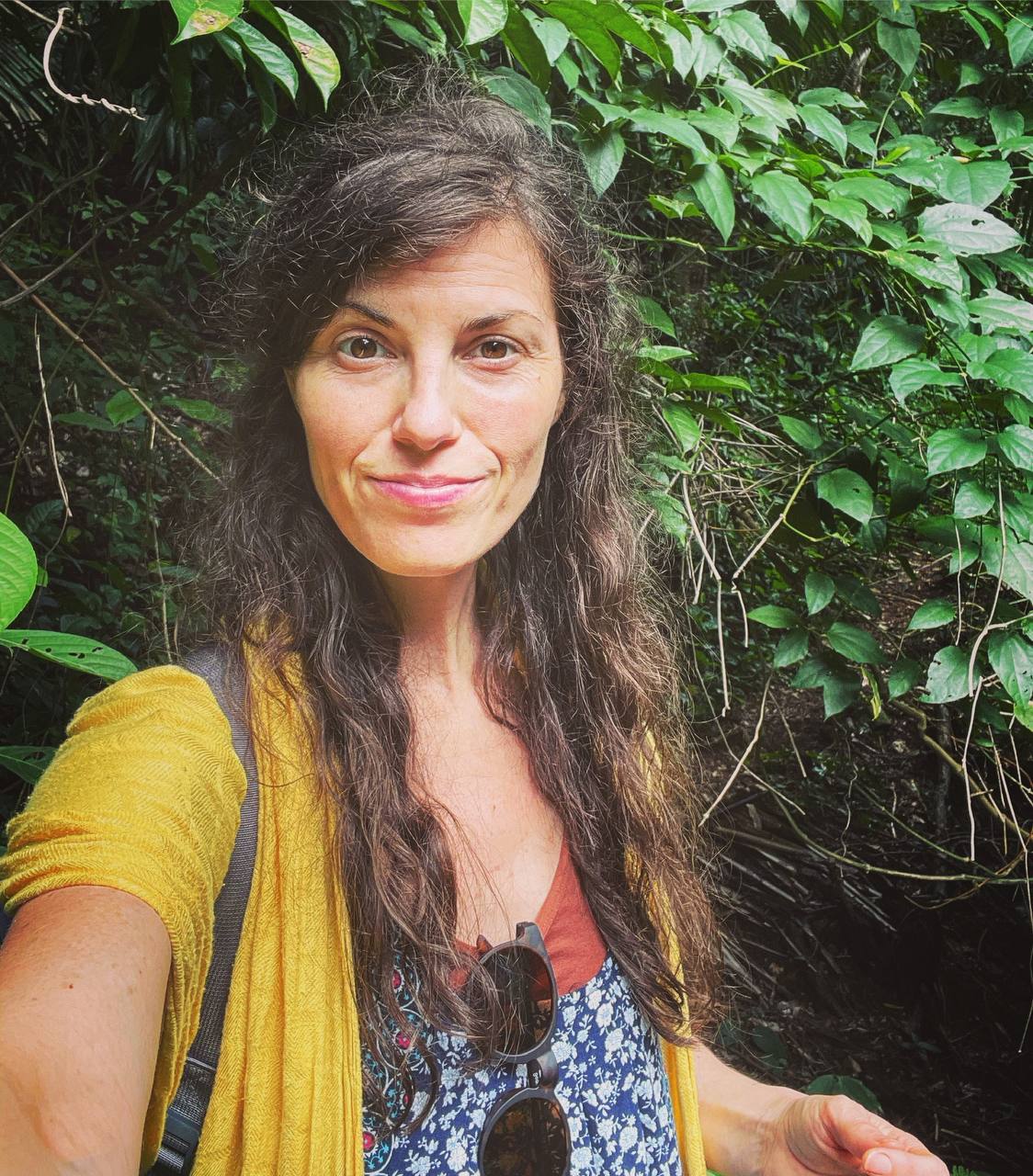 Kat Ryalls -- Deck Creator, Painter, Nature Lover -- Instagram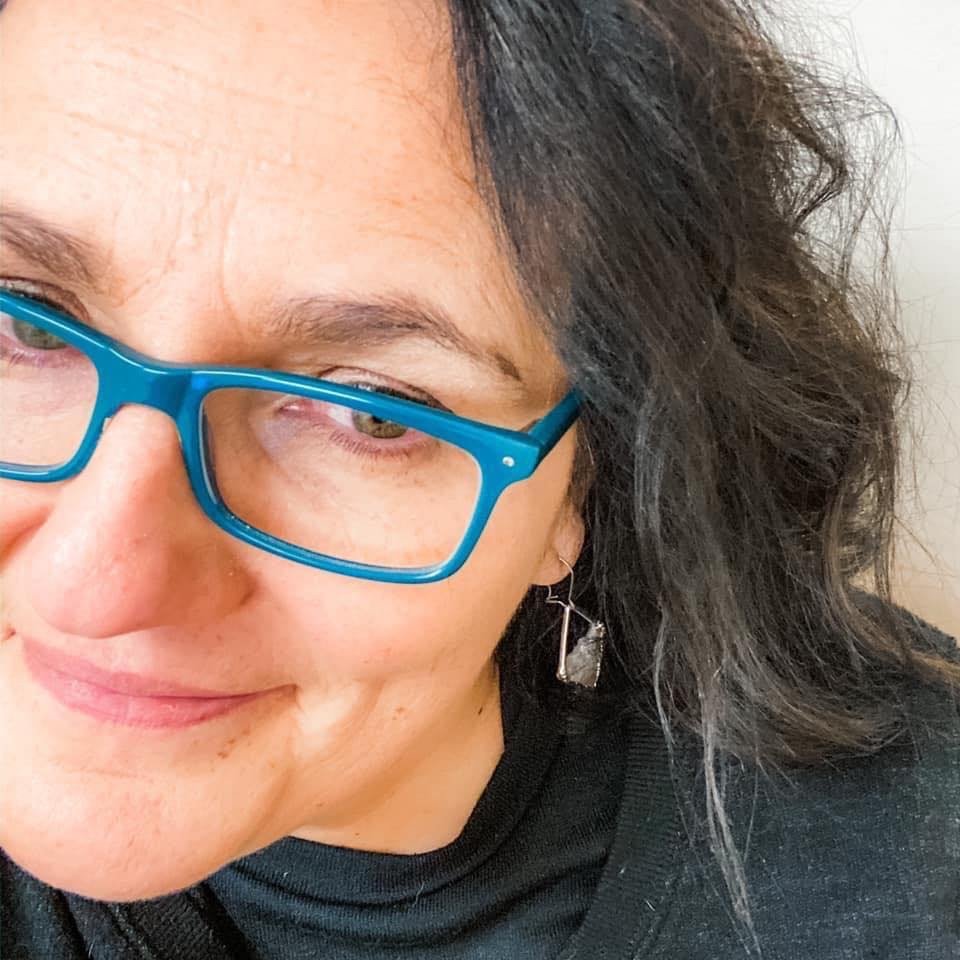 Eleaca Young -- Artist & Energy Worker -- Instagram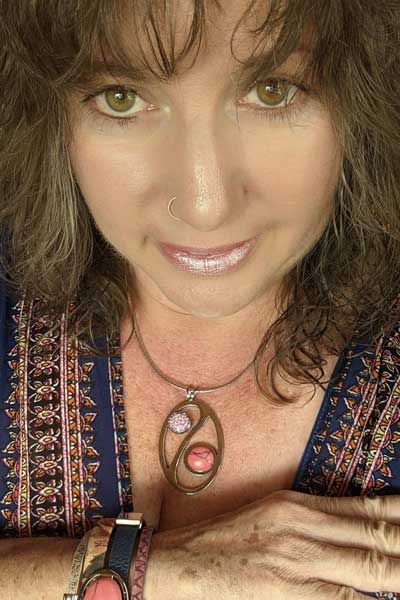 Lainie "Sevante" Wulkan -- Intuitive, Healer, Author & Oracle Deck Creator -- Instagram
Let's talk about the time commitment:

We are hyper aware of the amount of time many of us spend sitting in front of a computer screen, especially for those still quarantining and working from home. So please know that as long as the technology doesn't fail us, all sessions will be recorded individually and placed in the classroom by the end of each day. You are free to opt out of attending any and all live sessions. You should also give yourself permission to listen off camera from your couch, back porch, or bed.
This is YOUR PULL PEN PAINT EXPERIENCE.
What does a year of deepening really look like?
Pull Pen Paint 2021 was a year where we asked our students to immerse themselves in the process of self-discovery more than they might have done in the past. We asked them to think of 2021 as their INTEGRATION year in all things PPP.
Pull Pen Paint 2022 was a year where we supported the IMPLEMENTATION process. We gave tools for moving information into action by adding practical ways to navigate the world with this information, these rituals, and the plethora of activities our teachers bring to the program. That was the year we put theory into practice. We INTEGRATED & IMPLEMENTED by making a commitment to DO THE WORK of self-inquiry and personal accountability.
This year, we deepen all the things by returning to the basics of PULLING, PENNING, and PAINTING (Creativity) with new info and renewed practices. We dive into what feels good and right for us as individuals trying to connect to the collective.
That means if you are new to Pull Pen Paint this year, you will dig into the content and use the time between retreats to dive into what the information actually means for your life. You'll start to notice synchronicities and serendipitous moments when you are being asked to live in profound awareness of your gifts, talents, and passions.
INTEGRATION looks like building your skills in one or more areas by practicing, repeating, and connecting dots to other things you have already mastered. It feels like confidence building. Implementation feels like standing in your truth.
IMPLEMENTATION looks like living out the skills, speaking them, and DOING them in service of your highest good and the highest good of all others. It feels like Divine assignment.

DEEPENING looks like taking time to sit with the skills you've built and lived in service of understanding your relationship to them and to the way in which they show up for you. It feels like being wrapped in a warm blanket that feels familiar and capable of holding you as you sink into the sofa for a night of relaxation.
INTEGRATION looks like being vulnerable enough to ask for help, guidance, and support from the community of seekers when you need to navigate a challenging area of content. It feels like becoming the most authentic version of yourself.
IMPLEMENTATION looks and feels like owning your power, not just saying you own your power.
DEEPENING looks like standing in your power without needing others to relinquish their power. It feels like sovereignty.
INTEGRATION looks like being and staying curious. It feels like intentional & healthy growth.
IMPLEMENTATION looks like allowing your curiosity to guide you to your "what's next". It feels like a magical quest back to yourself.
DEEPENING looks like inviting curiosity to guide you, lead you, and inspire you. It feels like the first time someone you loved said they love you too.
INTEGRATION looks like building relationships with others in the community in order to gain greater perspectives on how to deepen your relationship to and with yourself. It feels like finding your place in the collective.
IMPLEMENTATION looks like taking the relationships to the next level by studying together, sharing resources and information freely, and listening deeply. It feels like being seen, heard, and valued for your lived experience.
DEEPENING looks like meeting yourself for the first time and thinking..."I am truly, deeply, and madly in love." It feels like a friendship that doesn't require you to start over every time you part and return to one another again. It feels like
INTEGRATION looks like attending the sessions and DOING THE WORK before, during, and after. It feels like investing in yourself.
IMPLEMENTATION looks like reflecting on each session weeks after the retreat, repeating the activities and exercises, sharing in the private group how these lessons are showing up in your life each day, week, or month. It feels like expansion and transformation.
INTEGRATION, IMPLEMENTATION, & DEEPENING look like you...becoming whole, authentic, and favorably transformed -- not because you did the lessons, but because you LIVED them and you FELT them. It feels like loving yourself unconditionally.
How deep are you willing to go to find yourself, your truth, and your power?
Class Content
Welcome - Start Here
Available in days
days after you enroll
2023 Flow Motion Meditation with Damon
Available in days
days after you enroll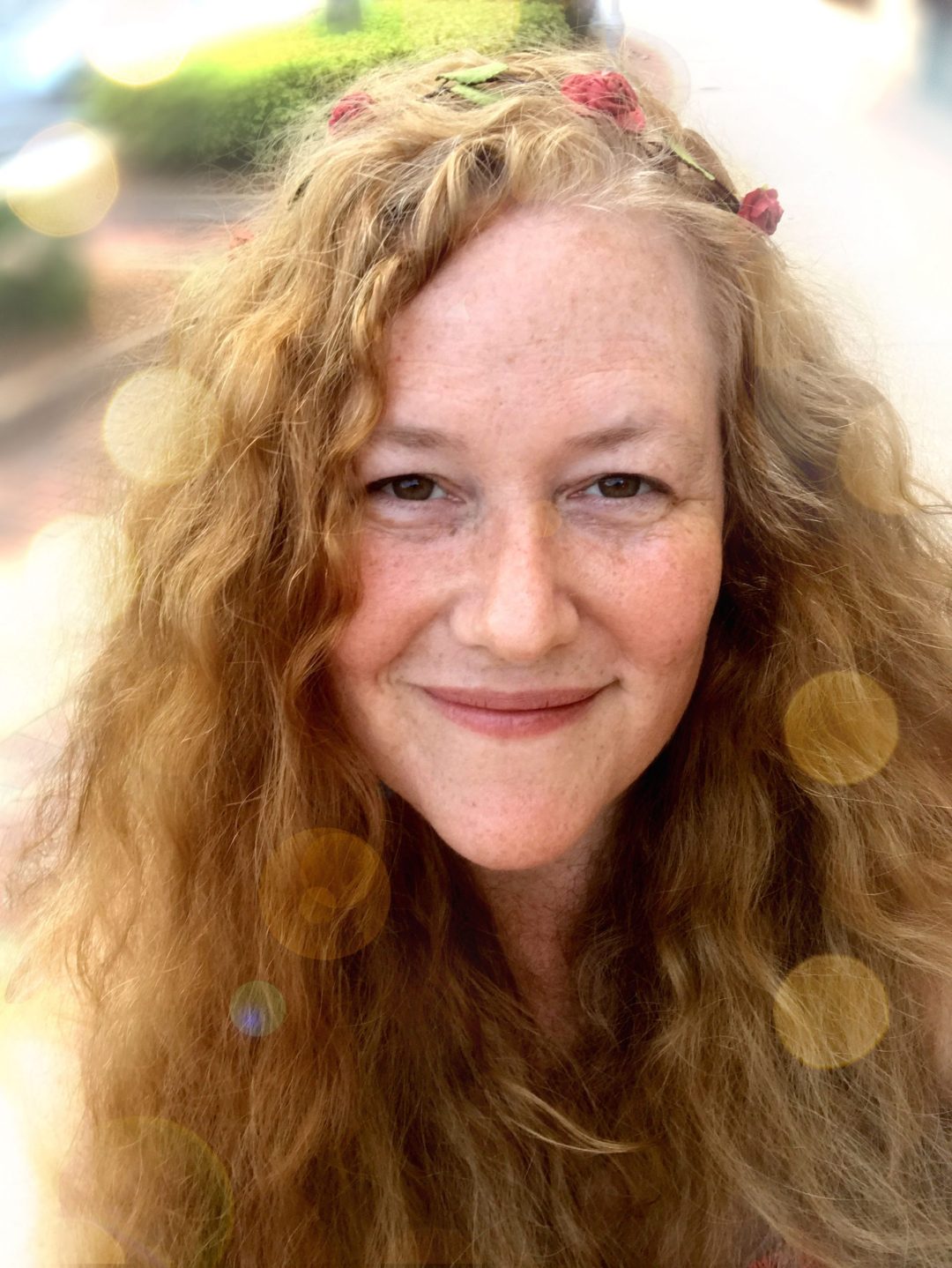 "I'm also consistently amazed and humbled by talented and nurturing students in PPP that I am honored to share space with. So many talented people, and I feel like I learn just as much from my fellow classmates as I do the classes. The PPP community has a beautiful "eternal student" mindset. Everyone is learning. No one's got it all figured out! If you ask for help, a half-dozen people answer back. Because of this welcoming environment, I've participated more in the PPP community than I have in any other online art community. And I've made some dear and long-lasting friendships through this amazing group. It's truly a gift."
- Rachel T., Artist, Writer, & PPP 2022 Core Teacher
(A member of the Pull Pen Paint Circle of Elders)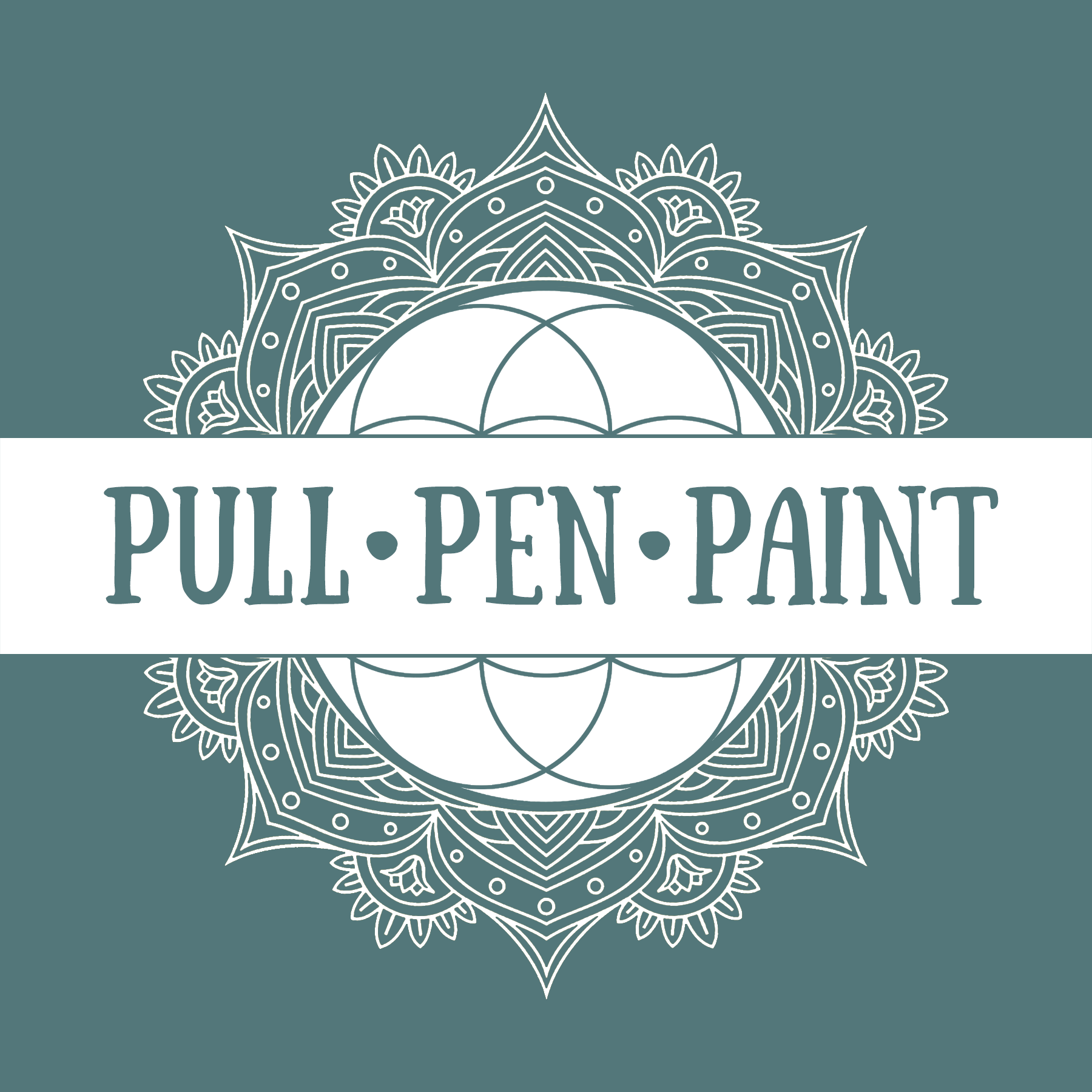 "This is an excellent course for anyone who wants to take their art and spiritual practice beyond the realm of basic, mainstream thinking. The lessons help you connect to your soul in ways that you may never do otherwise. I say take this class. I'll see you there!"
- Melissa S., Seeker of Magic
(A PPP Student in 2017, 2019, & 2020)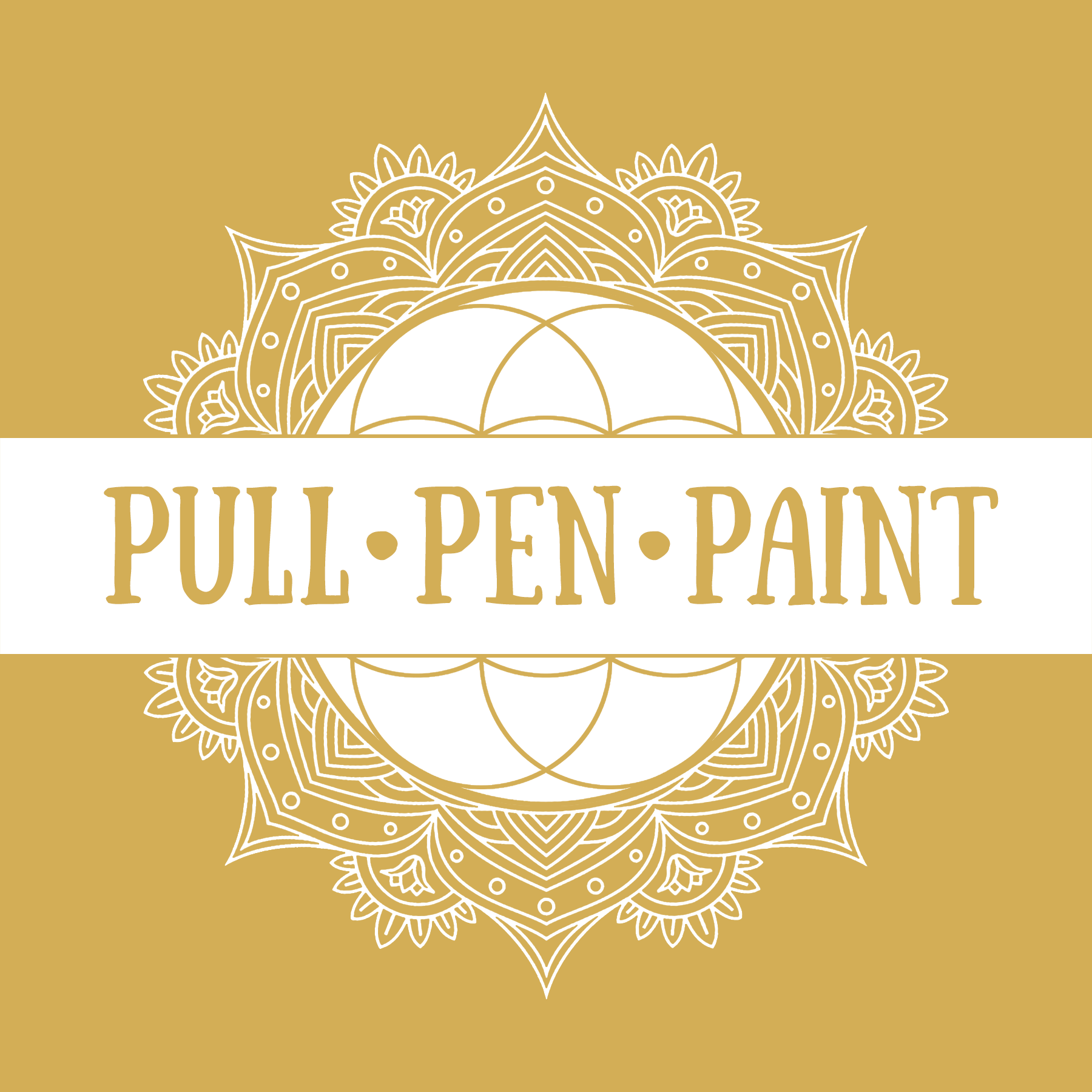 "Upon finishing my first year with PPP it is hard to put into words the number of areas that I have grown. I have followed Kiala's journal/book making for a number of years, I love all the different ways and techniques she gifts us with. Kiala along with some guest teachers have introduced me to the wonders of; a gratitude practice, astrology, numerology, symbolism, SoulCollage® and using Tarot and Oracle cards. The friendships I have made and being a part of this community really helped make the year of 2020 with its challenges from a pandemic, a good year. Thank you Kiala and PPP!"
- Melody H., Artist & PPP 2021 & 2022 Community Mentor
What other PPP participants have said about PPP...
"I don't understand how it just keeps getting better every year. Thank you Kiala and team PPP. I'll see you in 2021." (A 2020 participant)
"Kiala you and PPP made 2020 bearable. Thank you." (A 2020 participant)
"I had no idea there was so much information in the world pointing me to all the answers I've always felt to be true. This year in PPP has given me hope and the possibility that my life can get better. I know myself in ways I never thought possible or even knew mattered. And I learned that I don't need to be afraid of my shadow." (A 2020 participant)
"On the first call I heard Kiala say, "You can't make this stuff up." and I did not know what she meant. Now, I say it almost daily when I pull cards or journal. There are little sparkles of light that I ignored but thanks to Pull Pen Paint I don't take anything as a coincidence. The coincidences are just too powerful. Thank you to the teachers for fabulous lessons that led me back to my own creative practice that I long abandoned more than 30 years ago. I am a forever fan of this community." (A 2020 participant)
"Seriously, I don't know how anyone made it through 2020 without Pull Pen Paint. This class was my saving grace. I knew I could come in to zoom and be seen and heard if I wanted or just leave my camera off and listen. I knew I could cry, laugh, or scream and no one would think I was off my rocker. It's the one class I stayed connected to for the full year. It was a lifeline in the storm that was 2020." (A 2020 participant)
"Take a card deck, journal, and paint, add teachers who feel what they do deeply, blend in Kiala's elf and hummingbird energy, and sprinkle fairy dust on top -- that's Pull Pen Paint." (A 2017 participant)
"Great class using tarot, oracle cards, journaling, art and great people all sharing." (A 2019 participant)
"This was my first year in PPP and I felt like I found my long lost family. These women get me. Kiala is an amazing sacred space creator. She knows how to help each of us tap into our personal power using cards, astrology, and art. I've been sitting alone in my studio for years wanting a community like this. Now I'm in for life." (A 2019 participant)
"I really enjoyed all the sharing from the group. I also really love the art lessons." (A 2017 participant)
"I enjoyed learning more about the cards, going deeper with them, really using them as an ally and guide as we navigate through life. The study sessions were informative and I love that they were recorded, because it's not always possible for me to join in live." (A 2018 participant)
"This class changed my life. I know that sounds big, but it really helped me come out of my shell around using tarot and oracle cards for my creative life, for journaling, and for learning to listen to my own voice for guidance. I am thrilled to know there are so many others in the world who are doing the kinds of things I have dreamt of doing for so long. In short, I've found a community where I can be me in every way." (A 2019 participant)
"This was my second year in PPP and I wasn't sure I could go deeper than I had in 2017, but I was wrong. The teachers are magical and Kiala is the most gracious and generous hostess you can imagine. She brings us all together beautifully and invites us to go deep. I can't wait for 2019." (A 2018 participant)
"This class will change your life. It will guide you to the edge of the cliff and support you while you step forward. The community is sacred. The lessons are mystical gems with the power to heal. I am forever grateful to this group for giving me my wings, more clarity, and a stronger connection to my soul." (A 2019 participant)
Frequently Asked Questions
When does the course start and finish?
The class begins as soon as you register. You get access to a few starter lessons in the foundational library so that you can get ready for PPP 2023 and have a more grounded start to the class. The live opening circle of Pull • Pen • Paint 2023 is on Friday March 17th at 10AM Central (Chicago) Time!! There will be no additional content added to the course after December 22, 2023, but you will have access to the class and the content until March 1, 2024.
How long do I have access to the course?
After enrolling, you have access to this course until March 1, 2024.
What if I am unhappy with the course?
We would never want you to be unhappy, so please PURCHASE MINDFULLY. If you are in doubt, please email Kiala with your questions. Due to the nature of the class and the fact that you will have instant access to foundational lessons upon enrollment, we DO NOT offer refunds.
What supplies do I need?
Pull Pen Paint always has more than 20 teachers who all have different styles and ways of working. In some sessions you will need your journal and a pen, in others you'll want to have lots of artistic supplies by your side. We have provided a BASIC supply list to get you started, but each teacher will have a list of supplies with their lesson and it will be provided to you.
I've never read or used tarot or oracle cards before. Should I still sign up?
YES!! Absolutely. If you are open to journaling and making art with tarot and oracle cards, we'd love to have you. No prior experience required. We give you lots of guidance, cheat sheets, and ways that you can begin to learn how to use oracle and tarot cards INTUITIVELY or how you can ignore them all together and just create along with us.
Which tarot or oracle deck do I need for the class?
You can use any deck(s) you want. Each teacher will be sharing their favorites with you, but you can use any that you like. You can even use an app on your phone if you prefer a digital deck. Based on the last five years of the program, you will likely find lots of decks mentioned during the course, so you may want to buy one deck to start and begin a deck wish list :-). The most common Tarot deck used in the class is the Rider-Waite-Smith or decks inspired by the Rider-Waite-Smith like The Light Seer's Tarot, The Wild Wood Tarot, The Modern Witch Tarot, The Dreaming Way Tarot, and The Gentle Tarot. In 2021 we had "retreat decks" -- The Light Seer's Tarot, The Good Karma Tarot, The Wildwood Tarot, The Japardize Tarot, and The Flow Tarot. This year we will work with those decks again and introduce other options. Use ANY DECK you like.
Is this class about religion or does it focus on Tarot and Oracle as a different kind of religion?
No. This class has nothing to do with any one religion in the traditional sense. It really is a class about journaling, creating art, and being more fully present in your life so that you can tap into your inner wisdom and fine tune your internal GPS. We use tarot, oracle cards, astrology, numerology, human design, and other ancient intuitive guidance systems as tools for deeper knowing and transformation. You can believe in anything you want. As long as you are positive, open-minded, kind, and respectful of others, we welcome you.
How does this class work exactly?
Great question! There are 20+ teachers in this course. Some of them will teach their sessions live/virtually during retreats. Those lessons are recorded and shared in the classroom. The other teachers will teach pre-recorded lessons for you to consume at your own pace. Those lessons are released throughout the year to supplement your integration and implementation of concepts and techniques. A schedule will be available to you in the classroom. The content for the program is held here on this site and you can access it 24 hours a day 7 days a week. We also gather in a private ZOOM room that allows us to see, hear, and chat with one another during live teaching sessions, study groups, and other virtual gatherings. We will pull cards, journal, make art, and sit in community holding space for our inner guides to play. All live sessions will be recorded and shared after the class session (unless otherwise stated). We will also be in community in a private Mighty Network group. As soon as you enroll, you'll have access to any lessons that have been loaded to the classroom. There are foundational lessons of past sessions to get you started.
When are the live sessions?
Here are the dates of the retreats: 2023 RETREAT SCHEDULE March 17-19 // May 27th // July 29th // September 23rd // December 15 - 17. The live study sessions, create and chat sessions, healing circles, and special topics calls are all at various times. We try to take into account multiple time zones as we plan the sessions in order to accommodate our global community. A schedule is always posted in the classroom and subject to change as life dictates.
What if I can't attend any of the live sessions?
That's okay and we will miss you, but each session will be recorded and posted in the classroom within 24 hours. You don't have to be with us in the session to benefit from the content. While we encourage you to make as many live sessions as you can, if you can't attend live you can still find value in the replay. We encourage those who cannot attend the live sessions to join the Mighty Network group so you can connect to the community outside of the live sessions.
What happens when I sign up?
Well, the first thing is that we all do a happy dance -- including you (we hope)! And while we're all dancing, your access is being granted to the Teachable classroom autoMAGICally and there you can get the link to request access to the private group on Mighty Network. THE CONTENT is housed on Mighty Network, so make sure you request access as soon as you can. Depending on when you enroll, you may see content in the classroom waiting for you. You can begin your journey immediately. You'll also get an email in your inbox welcoming you with some details to get you started.
Are the lessons downloadable?
Thank you for asking. The videos and replays will NOT be downloadable, but you can watch them as many times as you'd like until Feb. 28, 2023. However, the PDFs are all downloadable and some of the audios will be as well.
What if I have questions?
If you have questions about registration or you need help deciding which level to join, use the email feature in the classroom to reach out. We are happy to help.
This course is closed for enrollment.