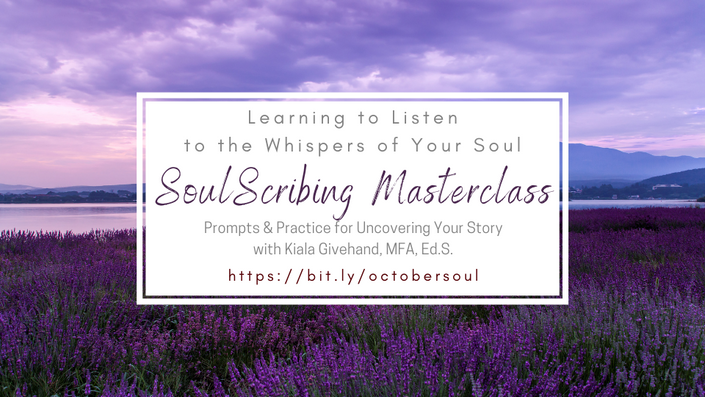 SoulScribing Masterclass 2021
Learn to listen to the whispers of your soul.
A Four Hour Virtual Writing Workshop for Women
Date: October 16, 2021
Time: 9AM to 1PM Central Time (please check your time zone before purchasing the class)
Location: Online via Zoom
Seating is limited. Please register early
Welcome Beautiful Souls!
Are you longing to write more?
Do you have a deep desire to pen your soul-words?
Are you looking for a dedicated space with dedicated writers?
Have you been writing in isolation?
Is your soul asking you to write more frequently, more deeply, more powerfully?
What Is a SoulScribe?
She is a soul-centered lover of life.
She writes because she must.
She feels into the process of writing and allows what wants to come forward to appear.
She understands how to sit with the discomfort of the process.
She wants to witness the words of others on the page.
She is willing to explore and discover in order to awaken and feel empowered.
She is raw.
She is real.
She is YOU.
About This Class
Over the course of 4 hours I will guide you through inspiring, thought provoking prompts designed to focus your attention on the sound of your own inner voice. We will focus on process over product and write with the intention and attention of our souls.
We will create space for writing, sharing, and writing some more.

The first half of the time will be dedicated to writing as self-inquiry. We will then play with a few techniques that combine prompts, play, and practice.
My hope is that you will leave feeling more confident about what YOUR SOUL wants from you and several ways that your writing can get you closer to living the life you want.
The first step is for you to say YES to join us.
Who Is This Class For?
I love holding space for passionate woman who want to feel, love, and learn more deeply. The writing is a tool for unlocking your truth. If you are ready to sit beside your own fears, seek clarity and understanding, nourish your inner wise woman, and surrender to the stories inside you, then this class is for you.
If you are ready to learn new creative writing techniques and deepen your knowledge through poetry, personal narrative, and powerful discussion, then this class is for you.

No prior writing knowledge or experience is required. You just need an open heart, an open mind, and a place to spill your ideas, images, and imagination.
This class is NOT genre specific, you may write what feels important and necessary. The form it takes is up to you.
This class is for any woman who wants to dedicate time to their writing and their practice of showing up for their writing.
Is that you beautiful soul?
What You Get
3.5 Hours of virtual writing and discussion
A downloadable PDF of all the prompts shared during the session
30 Days access to the replay
A discounted rate on one-on-one writing mentorship
A discounted rate and early access to the 2021 Writing Into Winter 6-Week Session
The opportunity to write in community with other women who are learning to trust the sound of their own voice.
Class Content
Welcome & Introduction
Available in days
days after you enroll
Your Instructor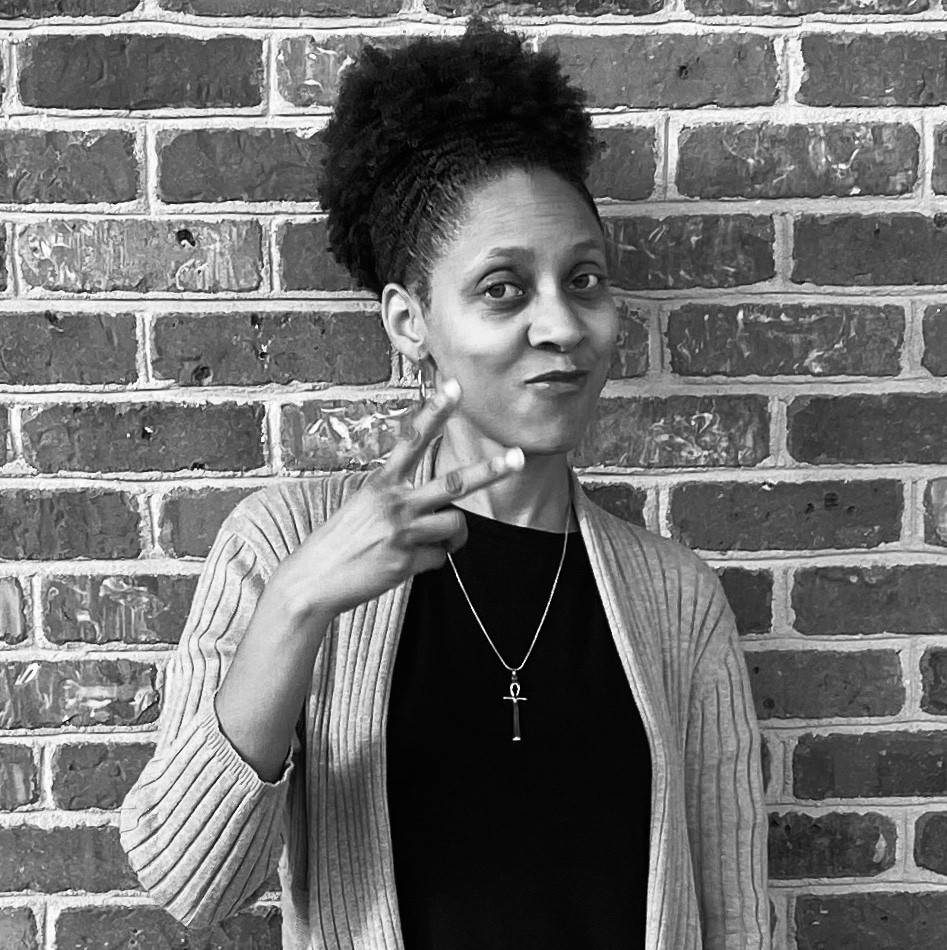 Hello Beautiful Creative You!
I'm happy you're here.
I'm Kiala Givehand, a multi-passionate intuitive & intentional creative. I walk through the world as a LifeAlchemist™ for creative, heart-centered, soul-filled women who want to change the world by shining their light more fully and more brightly. I call myself a LifeAlchemist™ because I help women bring together all the parts of themselves to create a life they love. As an Alchemist, I support women through creative and spiritual awakenings and guide them towards empowerment.
As an artist, I make (and sometimes sell) handmade journals using a mix of mediums. I host workshops, retreats and online classes where I get to teach the things that nourish my soul -- bookbinding, journaling, creative writing, and self-discovery though transformational tools and content.
For almost 20 years, I taught English, Language Arts, and Creative Writing at every educational level, while simultaneously traveling the U.S. delivering workshops and presentations to educators. While I no longer travel to work with teachers, I now enjoy working one-on-one and in small groups with students, teachers, artists, writers, and creative entrepreneurs. I do this work because I love helping women find the thing that fills them with joy and watching them pursue it without regrets or apologies.
I've done a lot of things in my short 45+ years on this planet, but I'm most proud of raising my nephew Treavor, and listening to my inner wisdom by doing the things that make me come alive. Constructing handmade books and art journals is one of those things that allows me to feel A L I V E!!! And I'd love to have you join me on this journey. Reading tarot & oracle cards, pulling astrological charts, and delving into the esoteric and ancient guidance systems is another way I help women have spiritual and creative awakenings. I'm eager to do the same for you.
I cherish every single day and treat life as one amazing adventure. I play with paint and watercolor, fold paper into books, write poetry, short fiction, & creative non-fiction, and guide women through sacred remembering of who they truly are. But always, every single day, I journal and do something that I feel is creative. Oh!! And did I mention that I'm the proud owner of a fabulous collection of fountain pens? (I know. Geek alert!)
Join me and let's create something beautiful, TODAY!!
Frequently Asked Questions
When does the course start and finish?
The course takes place live on October 16th and you will get access to the replay until November 30, 2021.
How long do I have access to the course?
Until November 30, 2021.
What if I am unhappy with the course?
Please purchase mindfully. When you purchase you gain instant access to content that is waiting for you. If you are unsure in any way, please reach out to me and ask all the questions you need to make an informed decision. I do not give refunds on instant access classes.
What supplies do I need?
You need a journal and pen (or computer and keyboard), access to a reliable internet connection, the Zoom app, and a working computer that can accommodate the latest version of Zoom for audio and microphone access. Most importantly, you need an open heart, and open mind.
When will you offer this class again?
I will not be offering this version of this class again. Each SoulScribing Masterclass will be a little different. The next one is not scheduled until 2022.