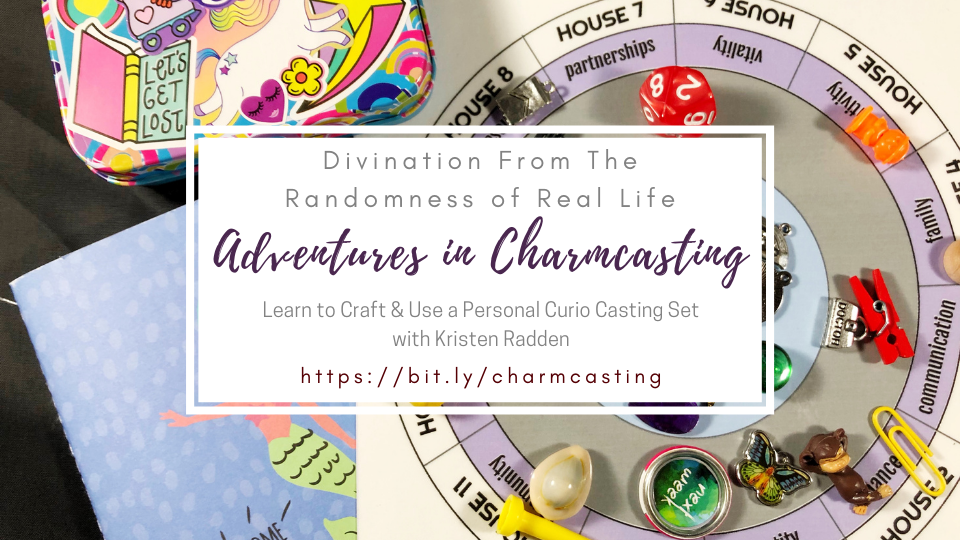 Adventures in Charm Casting
with Kristen Radden
Live Session August 12, 2021
This virtual / interactive class presents an introduction to the art of charm casting. Charm casting is a modern twist on the ancient practice of bone divination. It's also a form of cleromancy (casting lots) and scrying (observing messages in randomness). 
During the first half of the class, you'll assemble your own unique casting set, and begin building your set of interpretations. Then, you'll cast and perform practice readings with your set, training your eyes for this type of scrying. You can begin with whatever charms, curios, trinkets, baubles, and junk drawer whatnots you already have. 
In this fun, experiential virtual session, you will:
Go on a home scavenger hunt to find pieces for your set
Do real-time casting and interpretation
Learn casting methods for different types of readings
Make a casting box
Begin creating a mini-guide for your set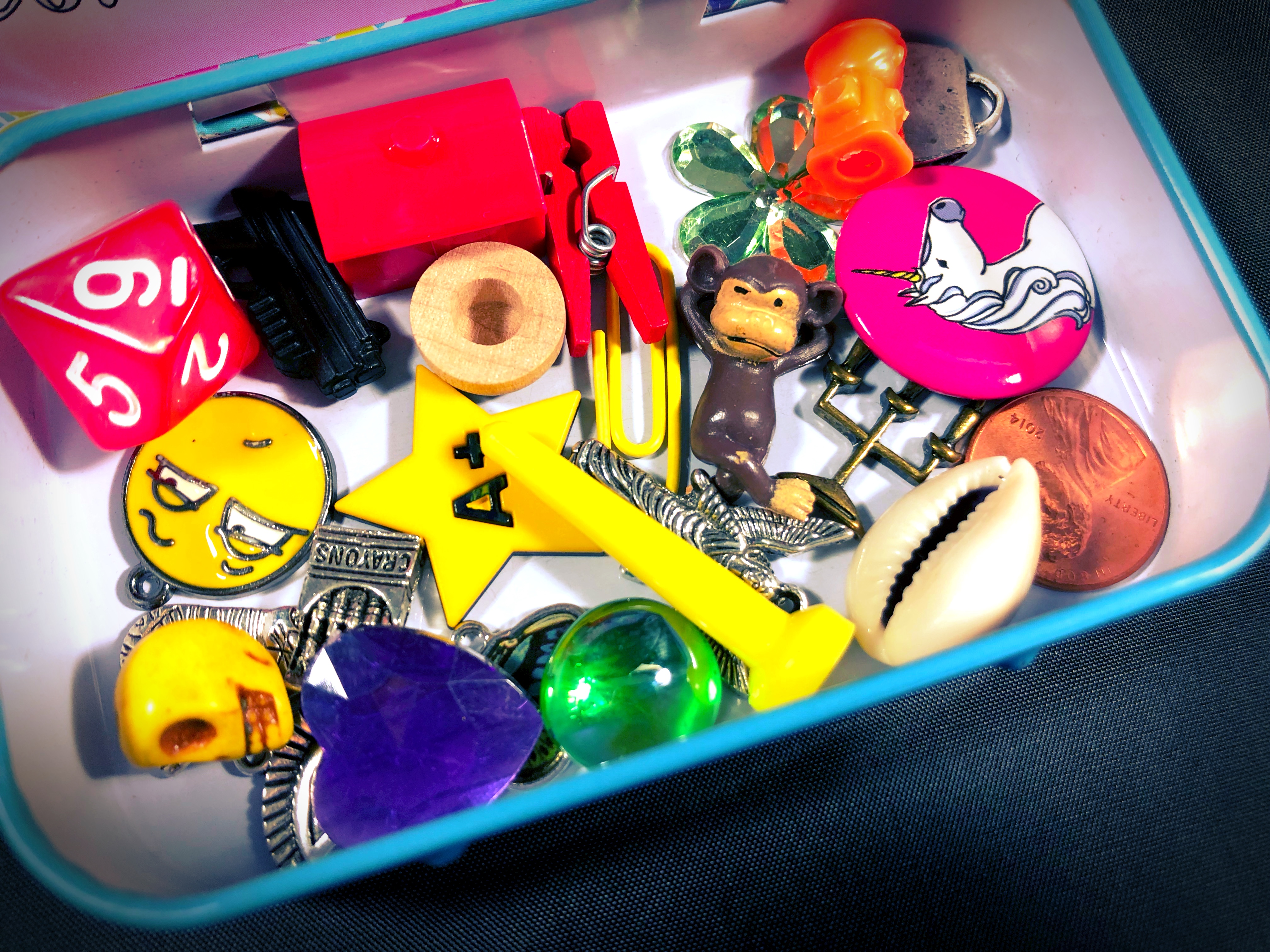 Personalize Your Charms
The beauty of your casting set comes from the unique elements you pull from your life. The more personal the charms, the more unique your set will feel.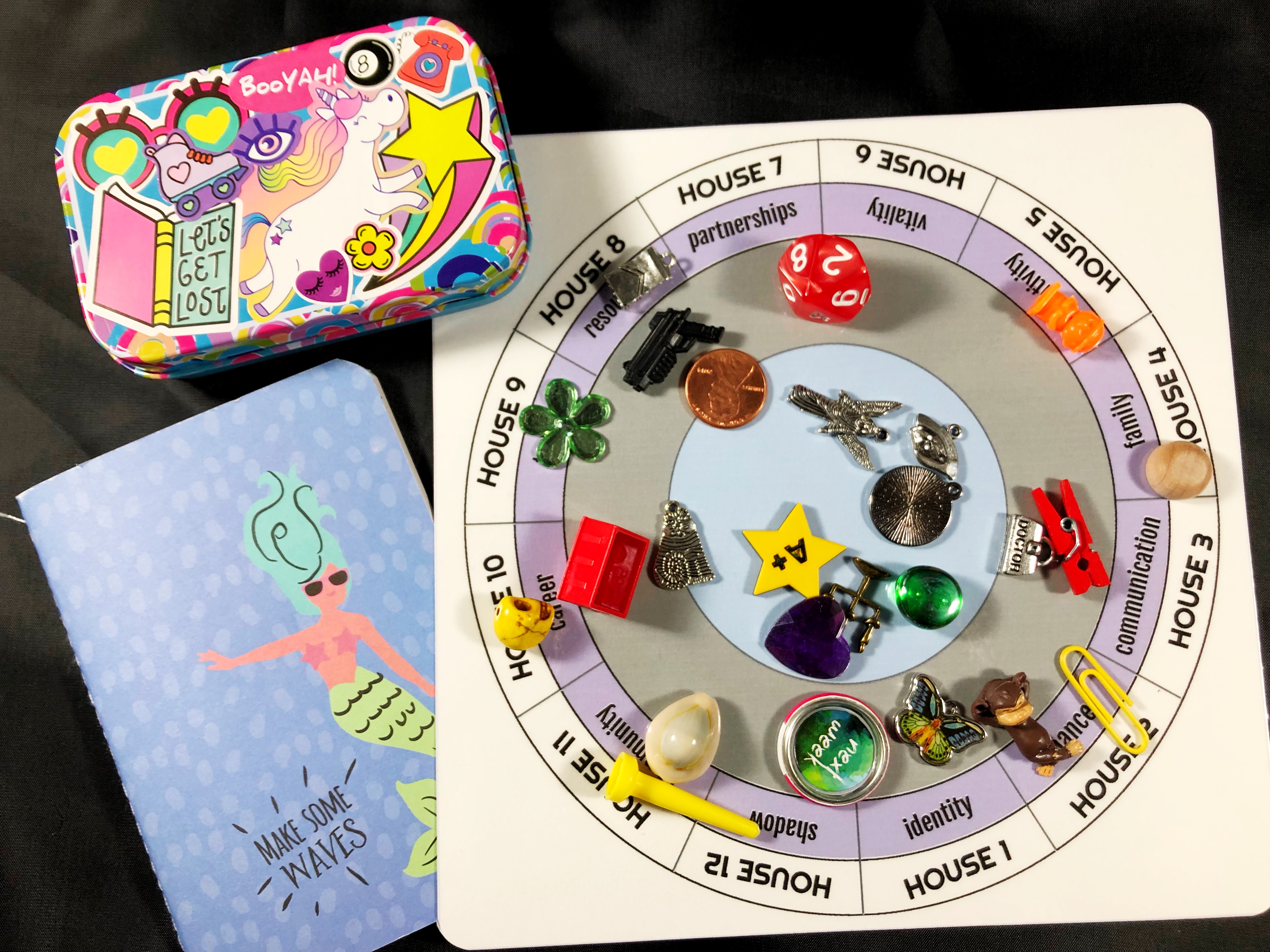 Practice Throwing Charms
During the live session we will spend time throwing a set of charms and learning to divine from them messages that only we can know.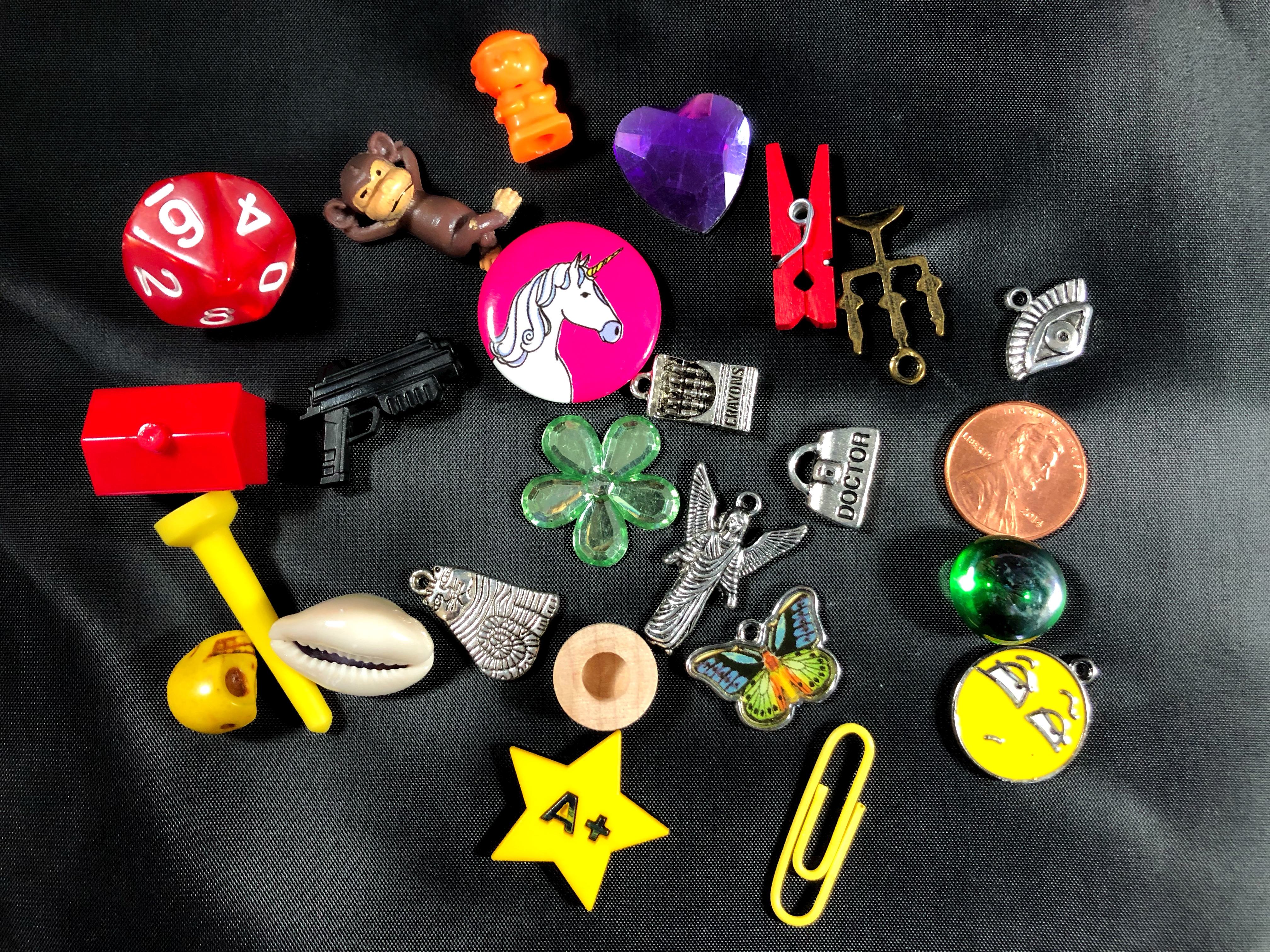 Learn Casting Methods
Kristen will guide us through a series of ways to understand and interpret our charms. Even absolute beginners will walk away with a new tool in their divination kit.
Connect with Kristen In These Classes
Kristen is a frequent contributor to classes in this online school. Check out a few below.