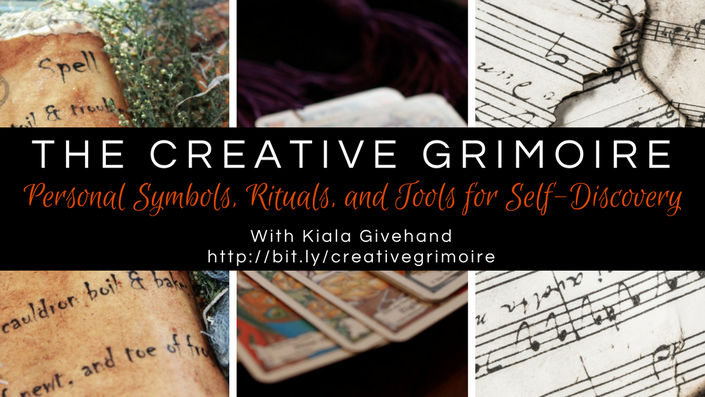 The Creative Grimoire
Personal Symbols, Rituals, and Tools for Self-Discovery
FULL ENROLLMENT NOW OPEN
There are a variety of definitions for the word "Grimoire" and lots of opinions about what a Grimoire contains. You may have heard them called a "Book of Shadows" or a book of "magic (or magick) spells" or invocations. It's possible that you've heard people refer to the contents of a Grimoire as spells, charms, magical chants, sacred text, rituals, divinatory elements, and the likes.
In this course you will build your book using prompts, suggestions, guides, and inspiration from various people, places, ideas, and images culled from your life. You will be instructed to rely on and pull from your expertise and the personal subjects you like to explore.
The goal is NOT to have a perfect book with a linear progression of information, but instead to have documentation of your personal growth and development as it unfolds. In this class, we are more interested in the process than we are with the product.
I will not be instructing you on how to create a traditional "Book of Shadows". This class is all about how to create a BOOK OF YOU!!!
My book will include and infuse artistic pursuits, Tarot, Oracle cards, Astrology, Herbs and Tea Related info, Recipes, Sacred Geometry, Poetry, and Fountain Pens. The lessons I share with you will likely include these elements, but I will always provide suggestions for what else you might do in your Grimoire.
Maybe you want to document Crystals or Mixed Media Techniques. Maybe you want to write manifestos or simply keep lots of creatively documented lists. Maybe your Grimoire will be filled with musical scores, textile samples, bits of papers collected over time, correspondences and letters to various people, places, past lives, etc. There is no right or wrong way to approach this.
I will provide you with lots of creative ways to format and layout your Grimoire pages and sections. The content is all up to you. Of course I'll share what I'm doing and invite you to see peeks into my Grimoire as it unfolds.
I will provide lots of journaling prompts to help you figure out what you want to bring into the book.
Through a variety of audio journeys, video tutorials, PDFs, links to resources, and inspirational photos, you will be guided to listen in to your Intuition as a way to create a product you love.
NOTE: You are welcome to work digitally as well. I won't be demonstrating how to create a digital grimoire, but all of the activities, exercises, prompts, etc, can be translated to a digital format.
If you aren't sure what a Grimoire is or you're not sure you want to commit to a class about building one, I encourage you to join me for the Free Grimoire Sidekick Course and see what sparks in you.
Class Content
Activity 1: Planning Your Pages
Available in days
days after you enroll
Activity 2: The First Page - Property of...
Available in days
days after you enroll
Your Instructor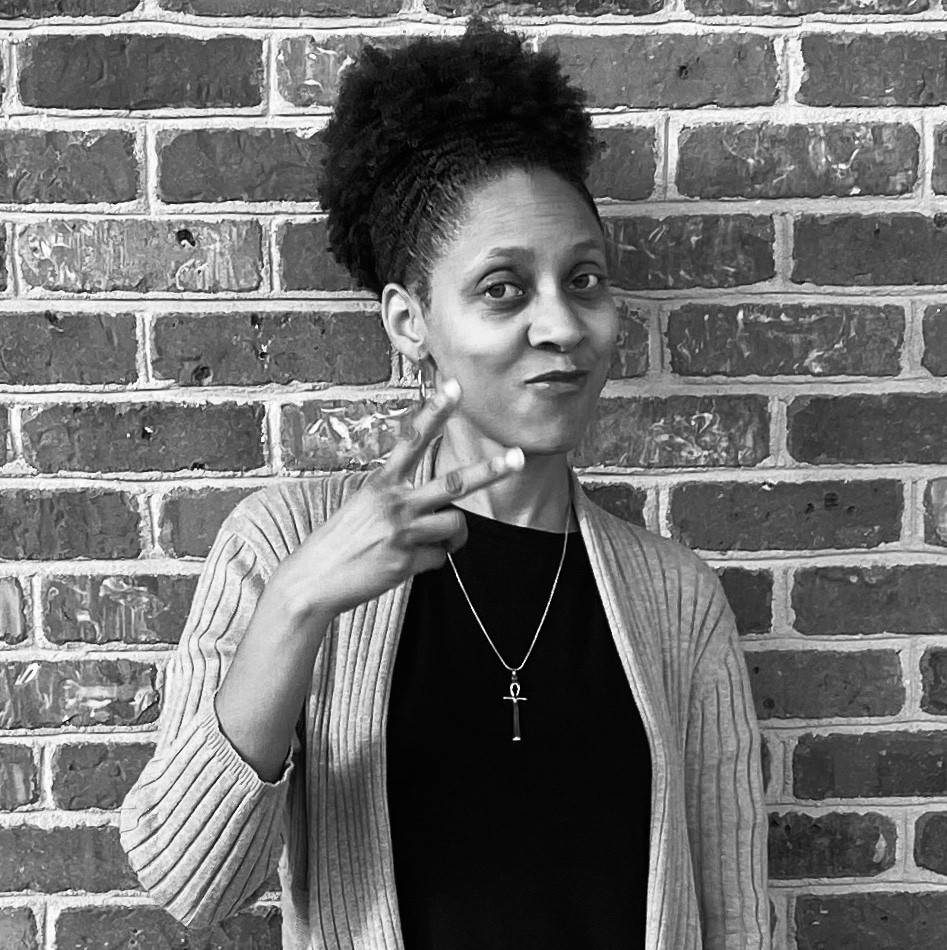 Hello Beautiful Creative You!
I'm happy you're here.
I'm Kiala Givehand, a multi-passionate intuitive & intentional creative. I walk through the world as a LifeAlchemist™ for creative, heart-centered, soul-filled women who want to change the world by shining their light more fully and more brightly. I call myself a LifeAlchemist™ because I help women bring together all the parts of themselves to create a life they love. As an Alchemist, I support women through creative and spiritual awakenings and guide them towards empowerment.
As an artist, I make (and sometimes sell) handmade journals using a mix of mediums. I host workshops, retreats and online classes where I get to teach the things that nourish my soul -- bookbinding, journaling, creative writing, and self-discovery though transformational tools and content.
For almost 20 years, I taught English, Language Arts, and Creative Writing at every educational level, while simultaneously traveling the U.S. delivering workshops and presentations to educators. While I no longer travel to work with teachers, I now enjoy working one-on-one and in small groups with students, teachers, artists, writers, and creative entrepreneurs. I do this work because I love helping women find the thing that fills them with joy and watching them pursue it without regrets or apologies.
I've done a lot of things in my short 45+ years on this planet, but I'm most proud of raising my nephew Treavor, and listening to my inner wisdom by doing the things that make me come alive. Constructing handmade books and art journals is one of those things that allows me to feel A L I V E!!! And I'd love to have you join me on this journey. Reading tarot & oracle cards, pulling astrological charts, and delving into the esoteric and ancient guidance systems is another way I help women have spiritual and creative awakenings. I'm eager to do the same for you.
I cherish every single day and treat life as one amazing adventure. I play with paint and watercolor, fold paper into books, write poetry, short fiction, & creative non-fiction, and guide women through sacred remembering of who they truly are. But always, every single day, I journal and do something that I feel is creative. Oh!! And did I mention that I'm the proud owner of a fabulous collection of fountain pens? (I know. Geek alert!)
Join me and let's create something beautiful, TODAY!!
Courses Included with Purchase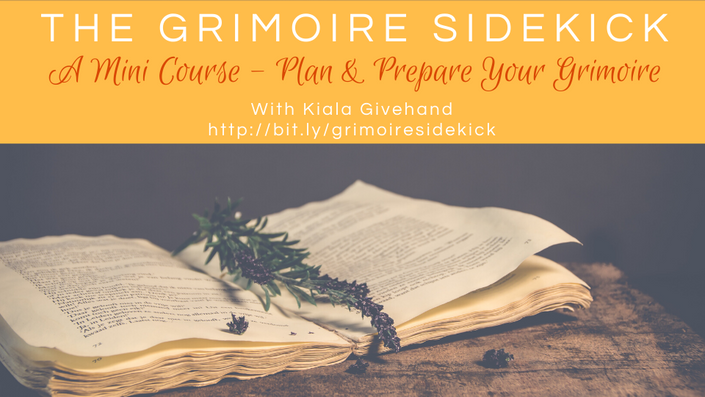 The Grimoire Sidekick
A Free Course On Planning Your Personal Grimoire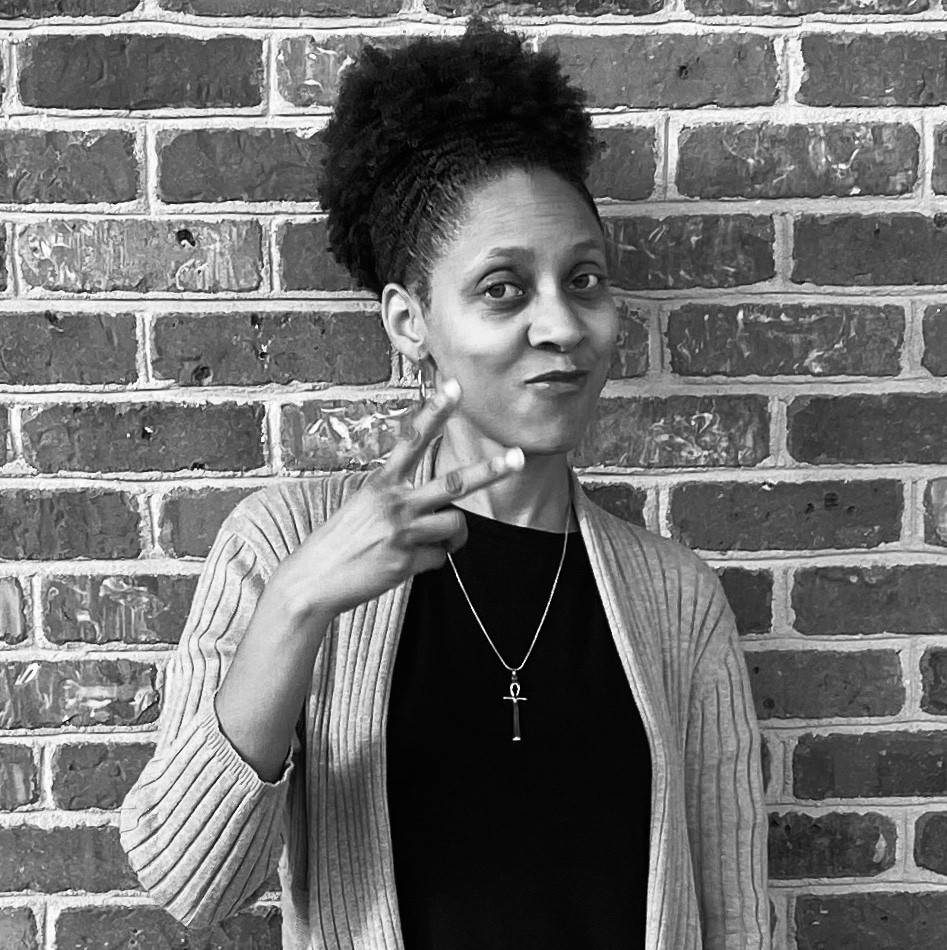 $22
Original Price: $22
Frequently Asked Questions
When does the course start and finish?
The course is open now and lessons are being added slowly. Depending on when you register you may see more lessons. The class does not currently have an end date. Growing a grimoire can take some time.
How long do I have access to the course?
You'll have access as long as the course stays in rotation. If I should decide to retire the class, you will be notified.
What if I am unhappy with the course?
If you are unhappy with the class, contact me. There are no refunds once you have been given access to the content, but I am happy to transfer your payment to another class.