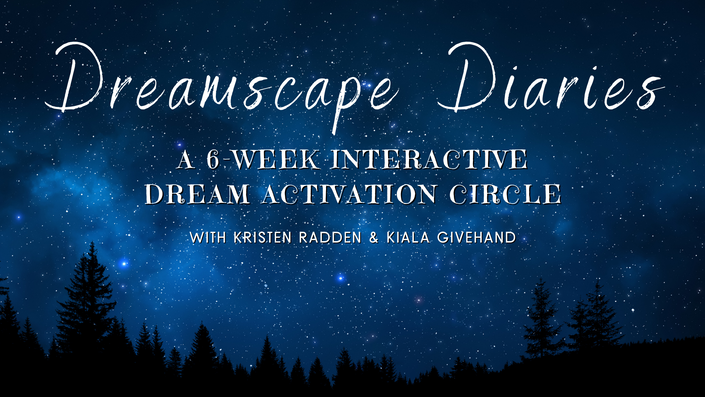 Dreamscape Diaries
A Dream Circle for Incubating, Activating, and Manifesting Our Dreams
Watch Promo
The Winter Dream Circle is Closed! Get on the interest list.
Join us on a 6-week dream quest to unearth our deepest desires, overcome our greatest challenges (and fears), and manifest our biggest goals. Dreams are more than just daily residue. Dreams show us our true self. Dreams help us face our shadow. Dreams prepare us for the future. In this 6-week experience, we will gather online to explore, share and interpret our dreams.
Dreams are medicine.
In this life-changing class, you'll learn how to tap into that medicine to heal your life.
This is the first step to EMPOWERING YOUR LIFE.
How the dream circle works:
Each week, dream circle members will incubate a dream based on a prompt.
During the virtual live circle, members have the opportunity to share the dreams they had based on the prompt.
Dream leaders Kristen and Kiala provide interpretation methods and insight.
Members learn to decode their own dreams and discuss ways to take action on the dream messages.
The dates for the Cycle 1 live sessions are:
11am to 1pm Central Time on:
January 25th
February 1st
February 8th
February 15th
February 22nd
March 1st
What You Get...
A method to translate dream symbols
A better understanding of yourself and your motivations
Insight into a specific life challenge
Guidance for navigating your life
Tips for lucid dreaming
A systematic approach to interpreting every dream
Ways to use your dreams for healing, manifestation, and divination
This Circle Is NOT For You If...
You want others to interpret YOUR dreams for you
You are NOT ready to do YOUR shadow work (listen to the video above for more info on Shadow Work)
You don't want to take YOUR dreams seriously
This dream circle is for serious dreamers -- even if you can't remember the last time you actually remembered a dream. Or if you think you don't dream. Join us. Simply bringing your awareness to your dreams, with openness, will make a huge difference.
We DO NOT offer refunds for this class, so PLEASE purchase mindfully and ask us any questions BEFORE you buy the class.
Your Instructor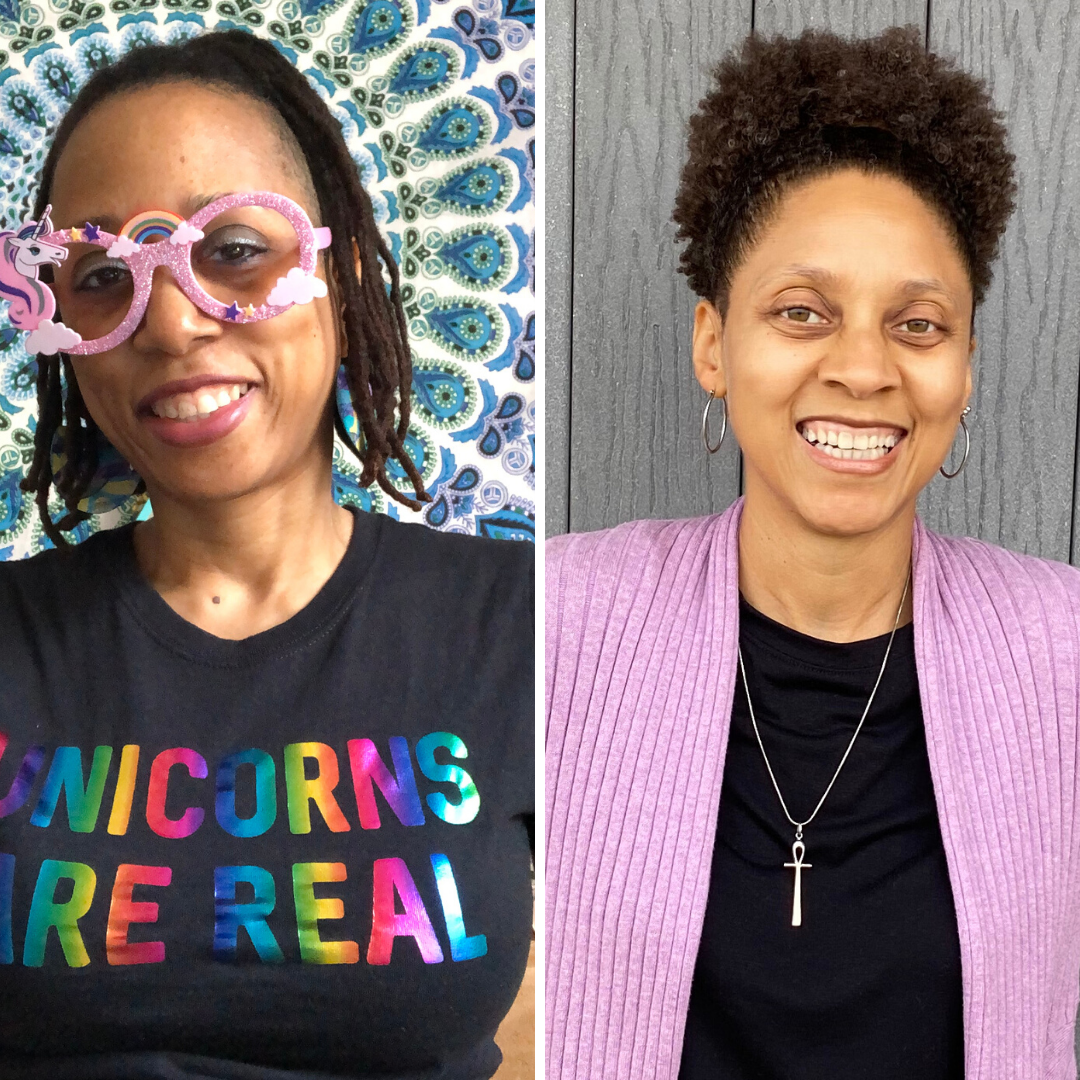 Kristen and Kiala are the duo behind this class and several others in this Academy. Kristen incubates the idea and Kiala provides the journaling extensions and additional creative departures. The two have been collaborating for 5 years and are excited to bring this lovely course to you.
Kristen is a divination junkie, oracle deck creator, and cartomancy instructor. She has been reading tarot for more than a quarter of a century now. She also has a long friendship with dream interpretation, cartomancy, charm casting, and many other tools for divining. Find Kristen HERE.

Kiala is a Life Alchemist -- that means she combines all the things she loves: astrology, tarot, bookbinding, journaling, poetry, teaching, and intuitive art to help women create the lives they most desire. She has been holding sacred circles and guiding women for more than 25 years and has no desire to do anything else! Find Kiala HERE.
Together, Kiala and Kristen bring a wealth of tools to help you deepen your creative & spiritual practices.
Frequently Asked Questions
When does the course start and finish?
The course starts on January 25th and meets weekly for 6 sessions. At the end of the 6 sessions, you will have access to the content until the next Dream Circle is held. We will notify you in advance.
How long do I have access to the course?
After enrolling, you have unlimited access to this course until we open the next cycle of the dream circle.
What if I am unhappy with the course?
We would never want you to be unhappy! That's why we ask you to reach out to us if you are unsure about this course. It's important that you listen in to yourself. Take a deep breath before you purchase and feel what your soul wants you to know. If it FEELS right, go for it. No matter what, we want you to purchase mindfully.
I don't remember my dreams, should I take this class?
Yes. If you are feeling called to the content of this circle, we invite you to join us. Kristen will share ways to begin remembering your dreams. HINT: We all dream.
What if my dreams are too personal to share in a group?
That's okay. You are not required to share your dreams, although you may find that what you think is too personal is actually rather Universal.
When are the live sessions?
The dates for the live sessions are: 11am to 1pm Central Time on: January 25th February 1st February 8th February 15th February 22nd March 1st
Is there a Facebook Group?
No. There will be a private group on Kiala's Mighty Network (The LifeAlchemy Academy).
This course is closed for enrollment.