What is the Artsy Meetup Marathon?
This was my crazy idea for how I wanted to bring in 2022 and I'm doing it again for 2023. 
It's based on the old saying that..."What you are doing when the new year rolls in is what you will spend most of your year doing." 
Whether that's true or not, I wanted to bring in my New Year making art with amazing people surrounded by art supplies. And I invited some of my favorite artsy people to play along. 
The 2023 Marathon
The Artsy Meetup Marathon is...
23 Hours of Creative Lessons delivered LIVE ON ZOOM from a variety of guest teachers (names below).
an opportunity to learn, play, and explore with other creative souls. 
a chance to experience art journaling from teachers who love what they do. 
a list of techniques, tips, and tutorials for your visual journaling and documented days.
a powerfully creative way to bring in 2023 with intention.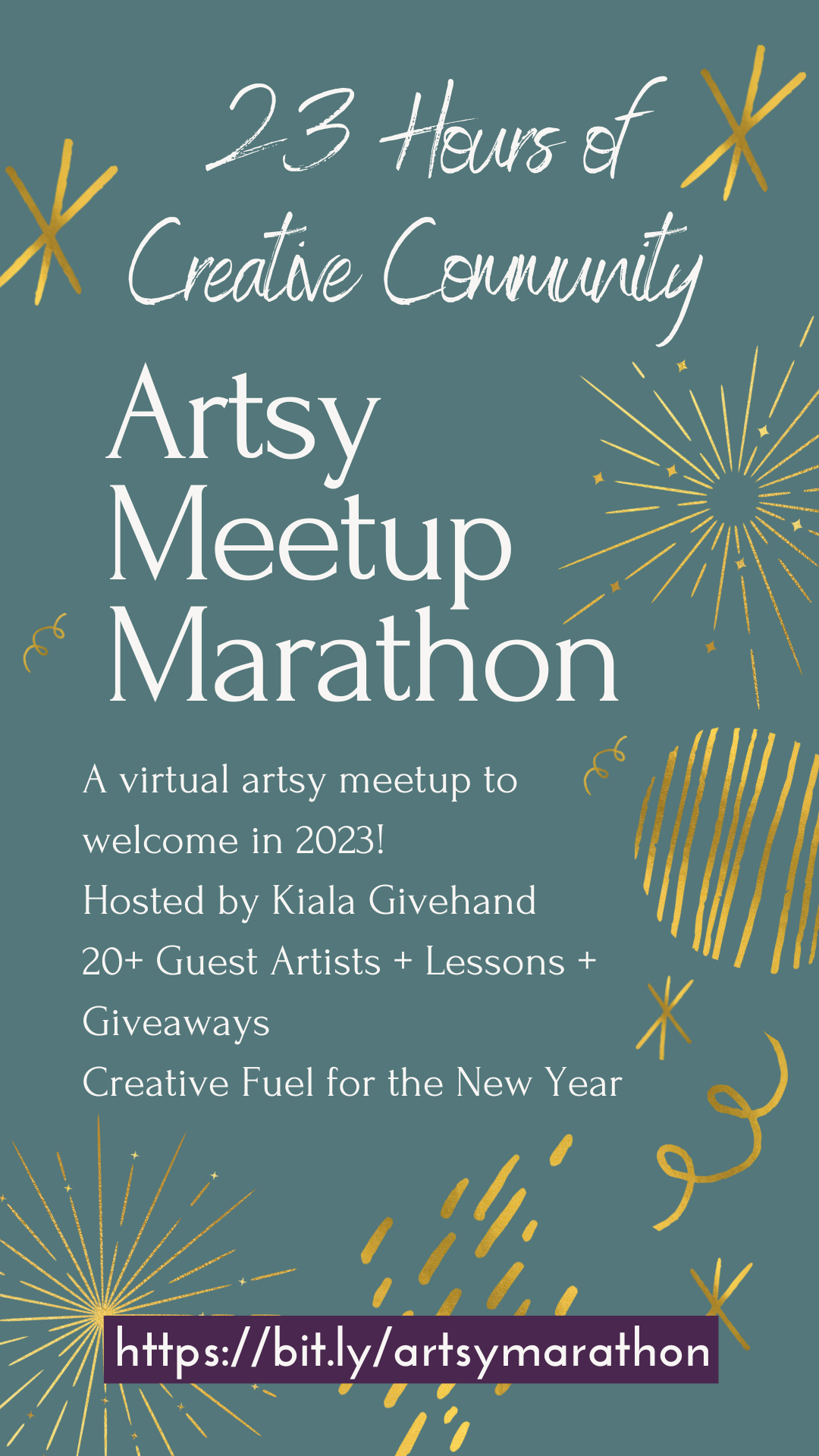 How does the AMM for 2023 work?
√ Join today and get access to the live event on Dec. 31, 2022 and January 1, 2023.
​√ Once you join you will gain access to THREE tutorials on how to make your own handmade journals, a basic list of supplies, and access to the live event.
√ On December 31, 2022 we start at 10AM Central Time by gathering online via Zoom for 23 hours of pure joyful creative bliss.
√ Teachers provide lessons, tutorials, and demos throughout the 23 hours.
√ We take breaks to stretch, snack, rest, or refuel.
√ During the live sessions we hold giveaways for those in attendance.
√ All sessions are RECORDED and will be posted in the classroom by January 6th.
√ Participants leave with months of techniques and creative departures for 2023.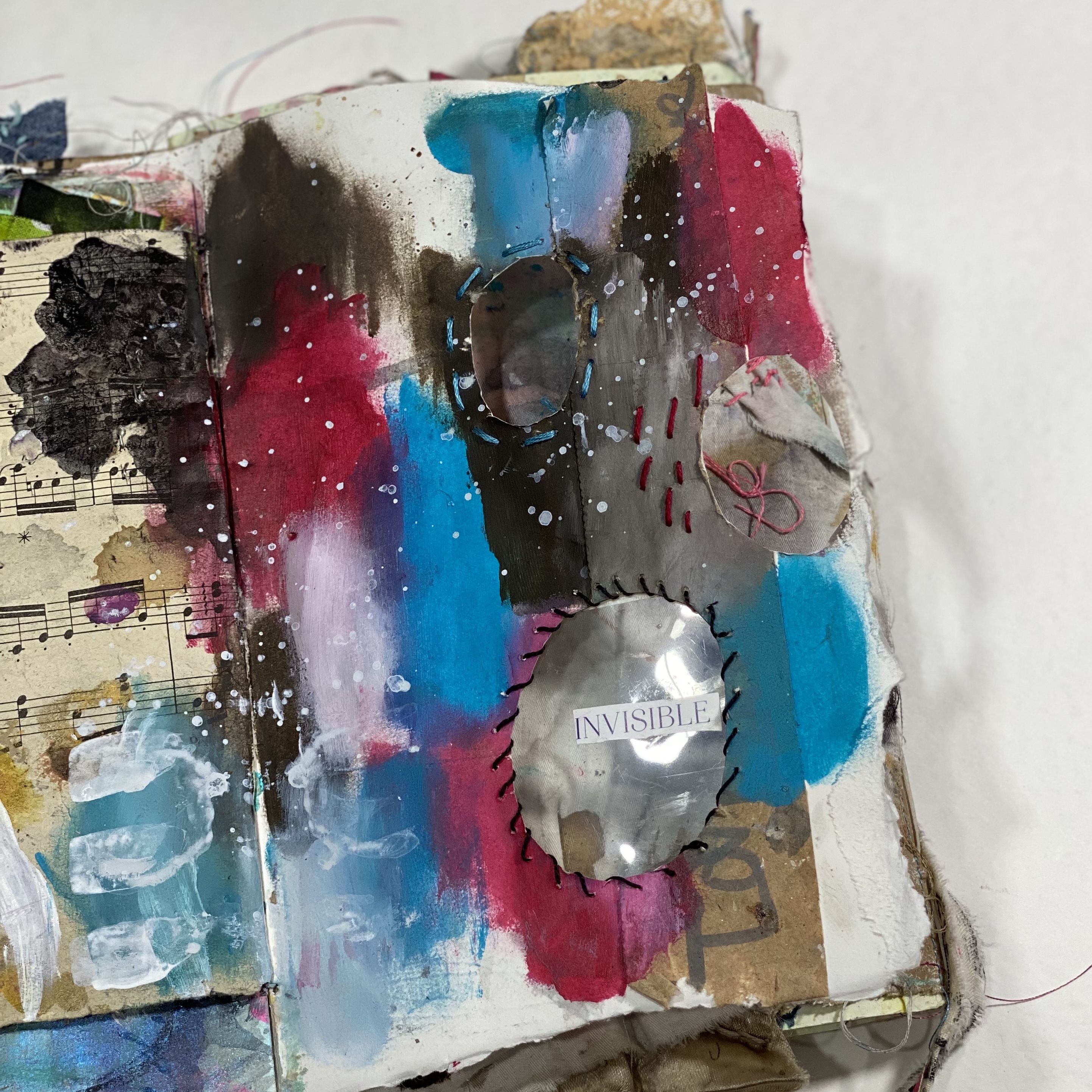 Creative Playtime
Each session provides a TUTORIAL that you can try in your art journal over and over again. This page was taught by Tiffany Goff-Smith during the 2022 marathon.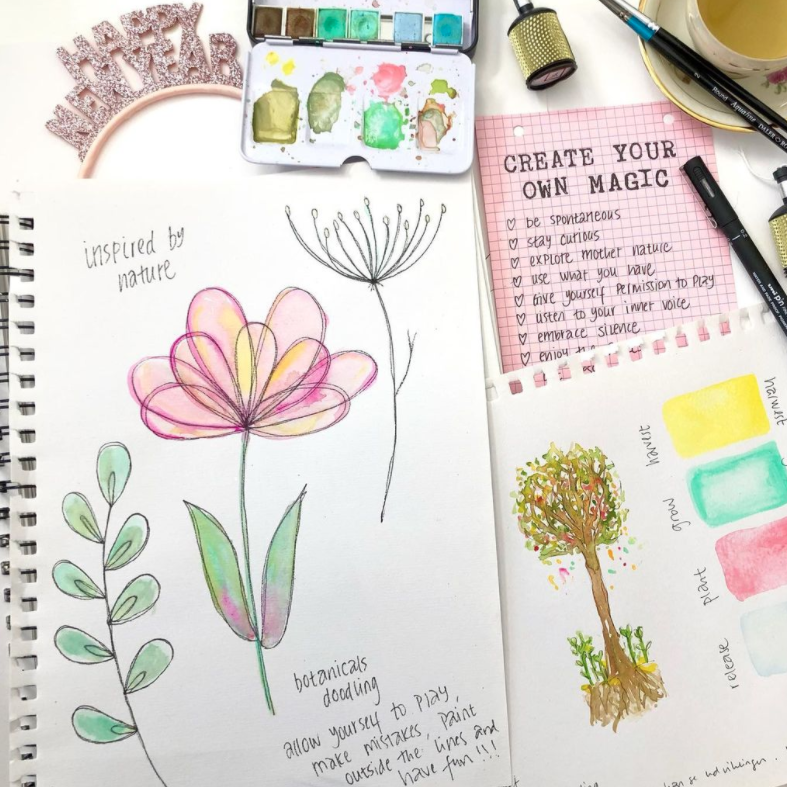 Techniques for Practicing

Each teacher brings their own unique way of filling their creative well. Learn tried and true ways to STAY INSPIRED throughout the year. This page was taught by Susanne Randers during the 2022 marathon.

Creative Freedom
All the lessons provided give you CREATIVE DEPARTURES that you can use to bring you back to your practice day after day after day. This page was taught by Kristin Peterson during the 2022 Marathon.

Amazing Teachers
All of our teachers are seasoned creatives who intentionally show up and create. They keep coming back to this practice and their consistency is what makes them inspirational.
Pictured from top left to bottom right:
Consie Sindet, Kiala Givehand, Kristin Peterson, Tiffany Goff-Smith, Arabelly, and Dee Dee Catron.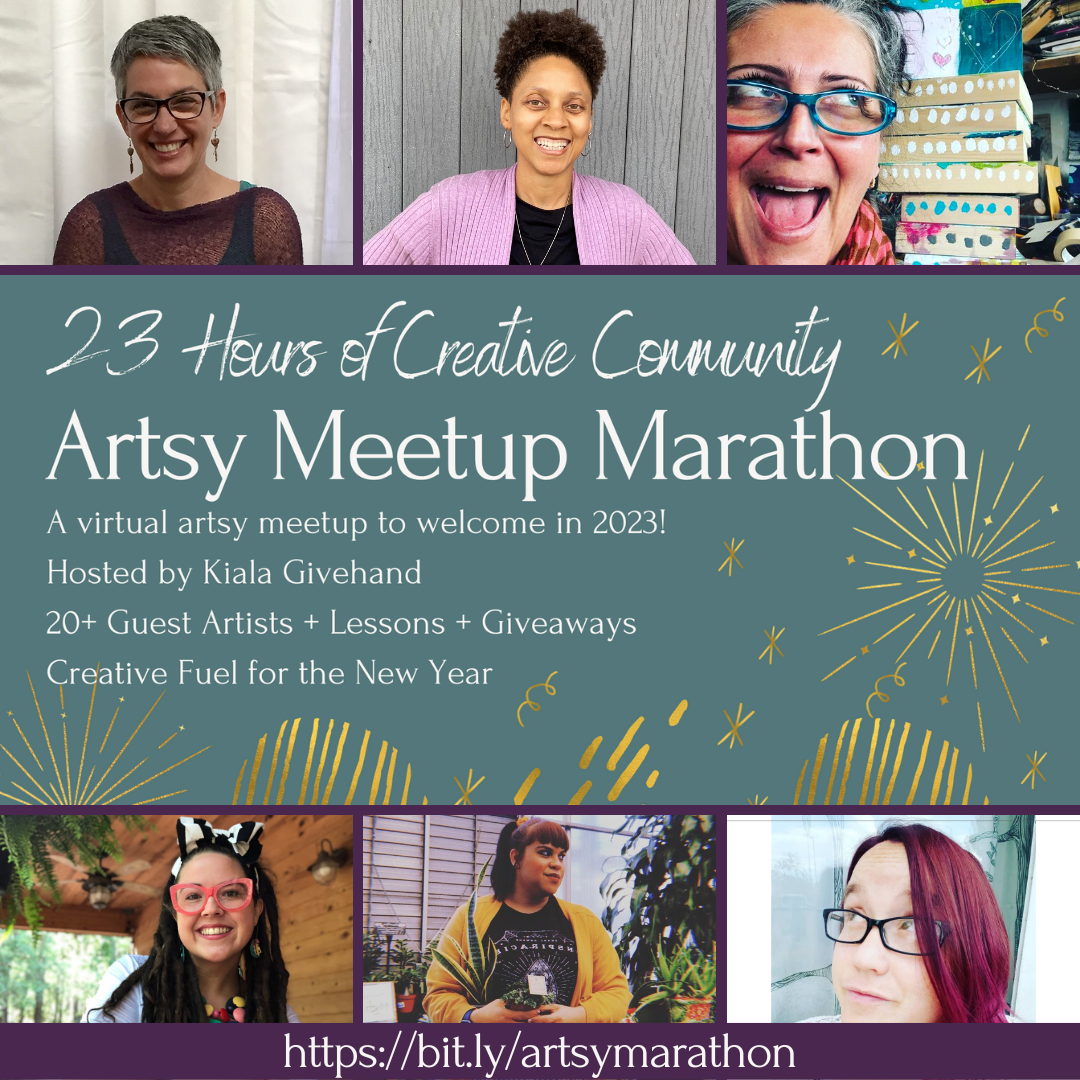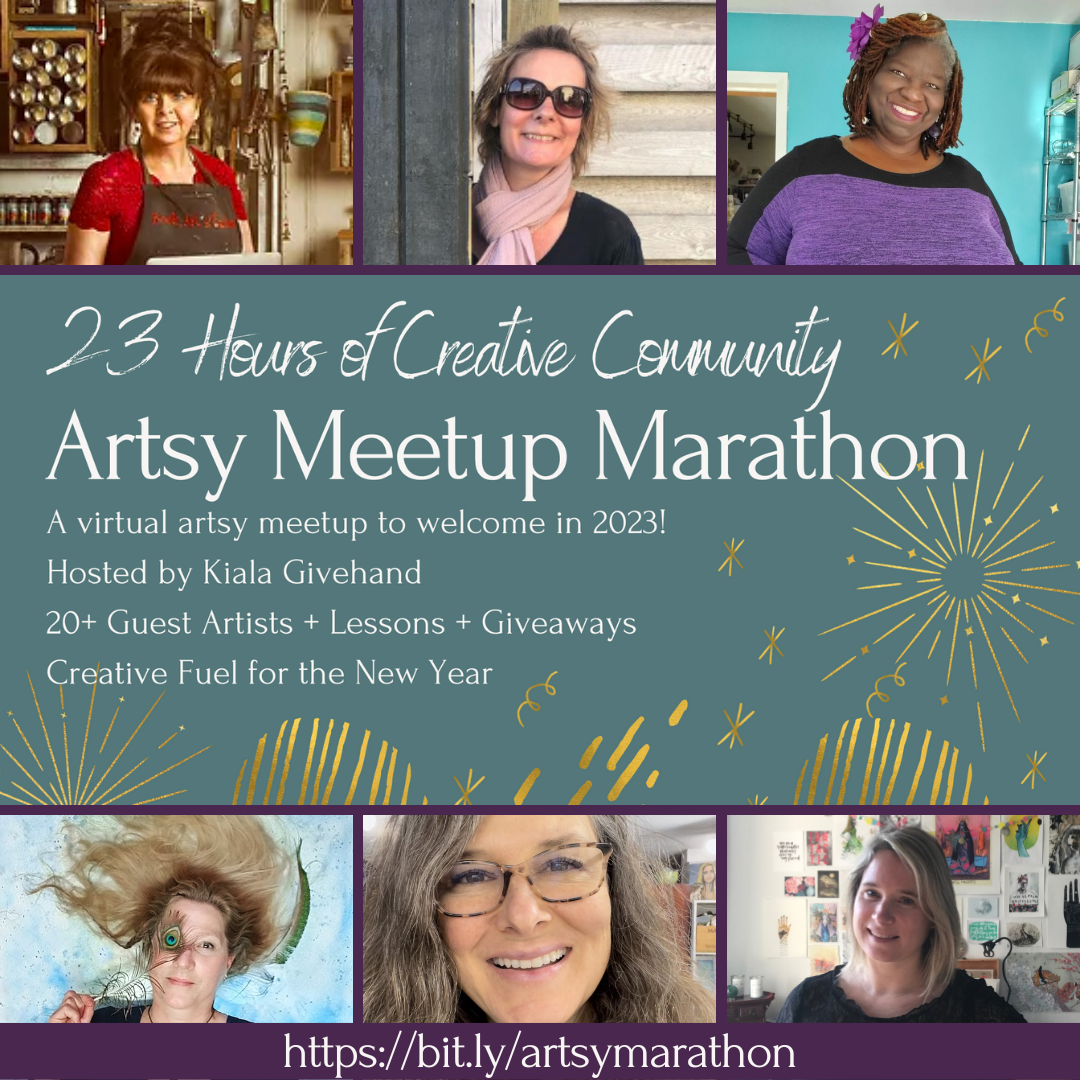 Teachers Who Create
Many of our teachers will art along with us as we all are working creatives who understand the importance of creative community and the power of learning something new.
Pictured from top left to bottom right:
Liz Constable, Susanne Randers, Tina Riley, Joyce van der Lely, Gabrielle Cormier, and Vanessa Oliver-Lloyd.


Try a New Medium or Style
I've gathered teachers with different styles and who use a variety of mediums so that we are all gently nudged outside of our comfort zone to stretch our creative practices into 2022.
Picture: Leaca Young, Roben-Marie Smith, Rachel Torda, Kellee Wynn, Kristen Radden, Ali Manning.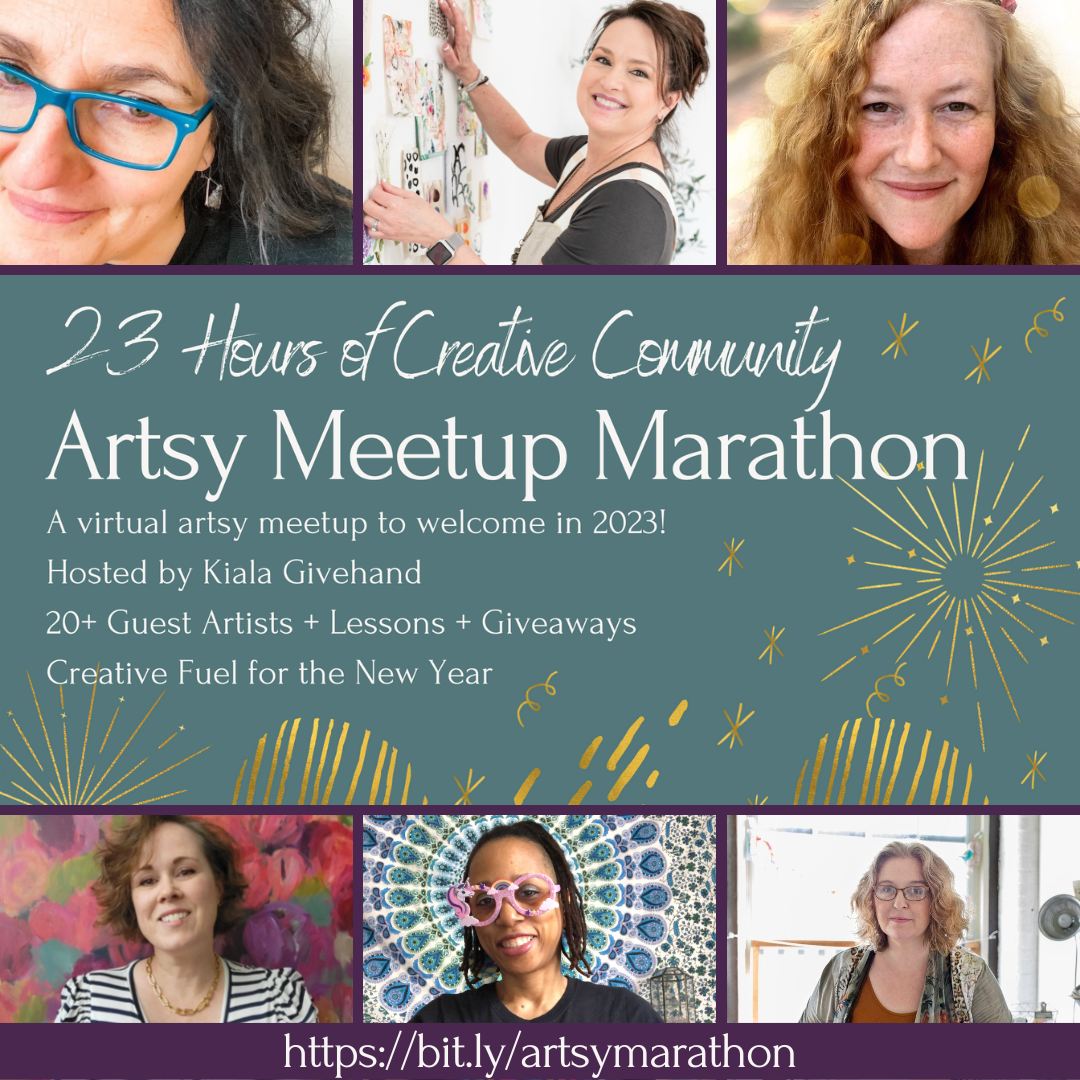 Other Classes You Might Like
This online academy is dedicated to helping you find harmony in your creative & spiritual practices.
We are dedicated to living a multi-passionate life that brings ALL the parts of ourselves together to create a life of gold.
Welcome to the LifeAlchemy Academy™.